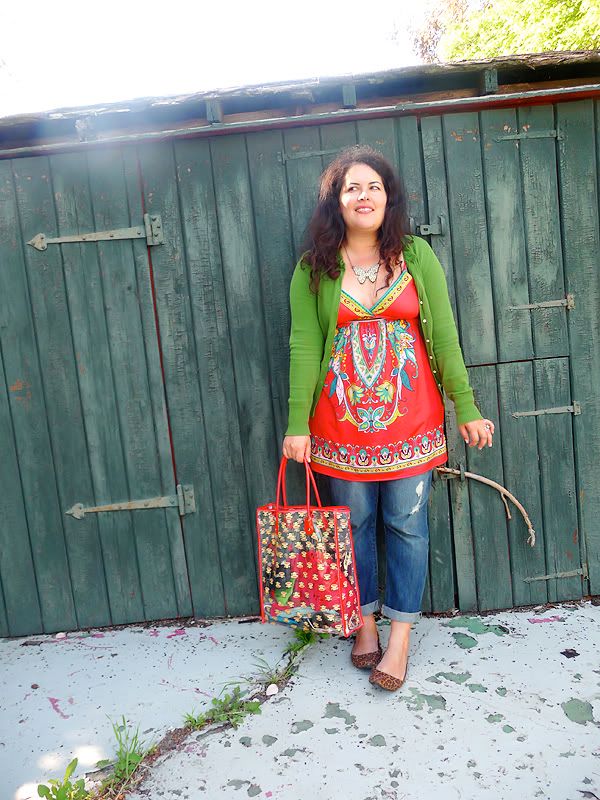 Hey gang! It's FRIDAY. Whoo hoo! I have so many things I want to share with you, I'm just not finding enough hours in the day! So I thought this was the perfect time for a lil Style Files action. This is me chillin' on a weekend (last weekend to be precise!). No makeup and pretty minimal effort (as evidenced by my scraggly-ass hair...sorry!). But I kind of wanted to show you guys "me" au natural. I am wearing a tinted lippie, but nothing else. This is a super comfy (and I thought cute!) outfit for bummin' around with my boys. We went to brunch, hit the bookstore/groovy toy store, and even took lil walk....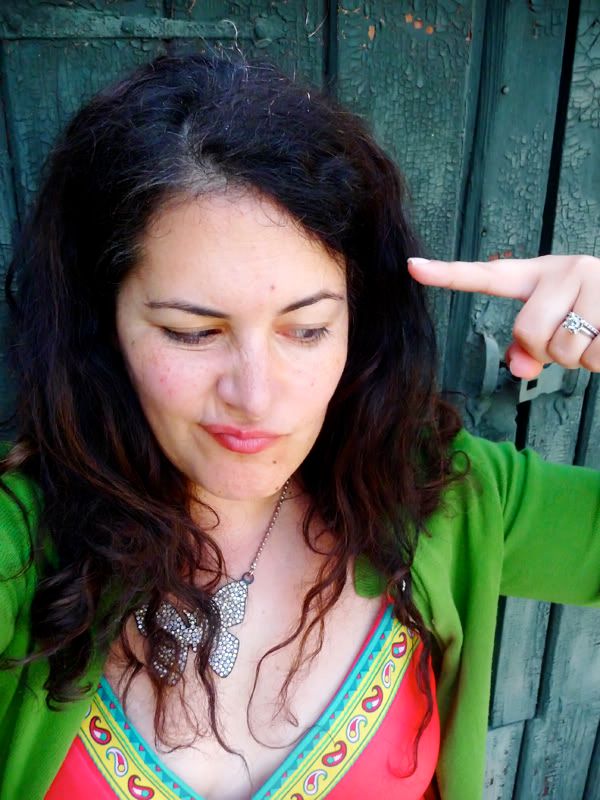 I noticed I had some crazy grey hairs peekin' out. Argh! I'm like Albert Einstein with the crazy grays! You'll be pleased to know I have since dyed it dark.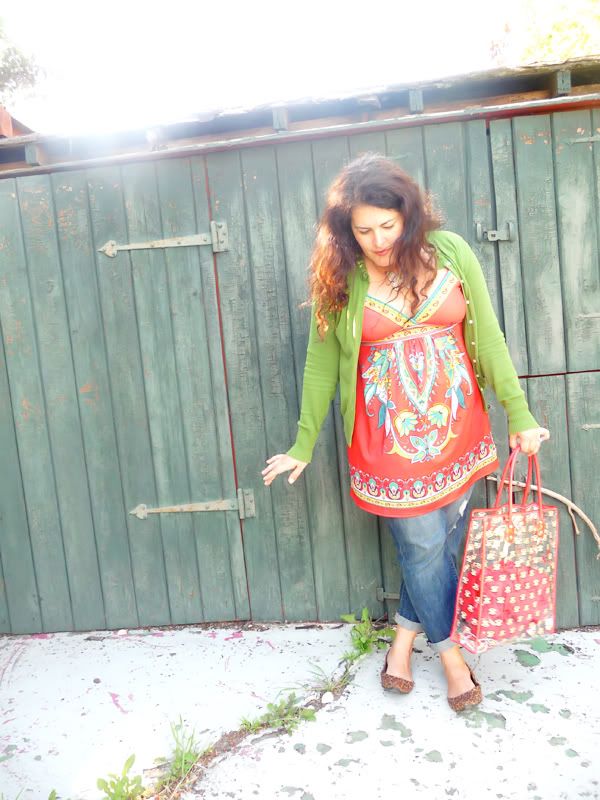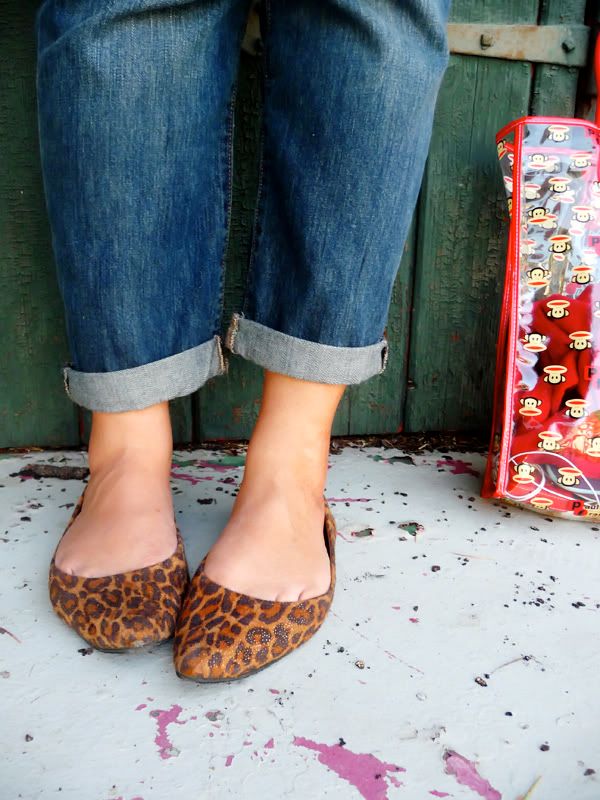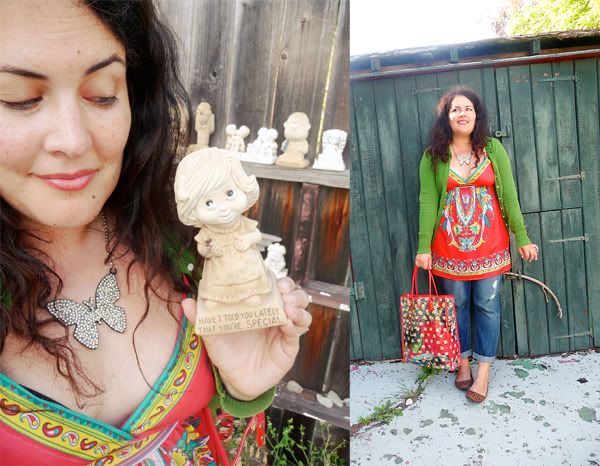 + Boyfriend jeans, Old Navy
+ Tunic Top, Forever 21
+ Green cardigan, Thrifted
+ Leopard flats, Target
+ Rhinestone butterfly pendant, Topshop in London
+ Vinyl tote, Paul Frank
What are your plans for the weekend? We are FINALLY having some glorious weather over here in the Bay Area! I can't wait to kick it outside.
xoxo