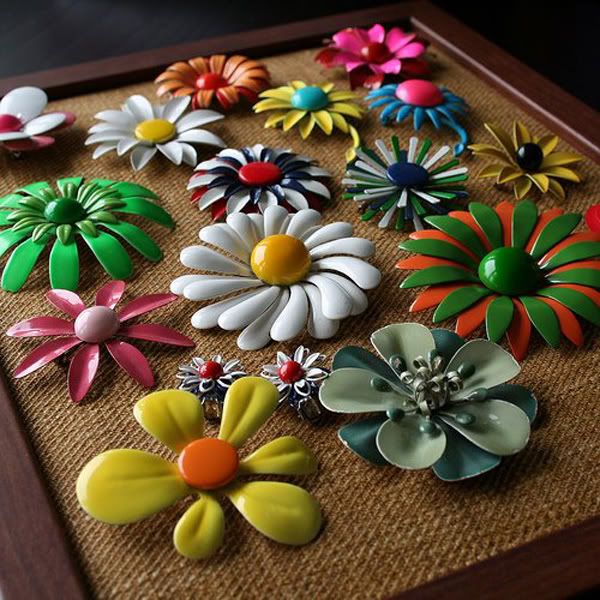 OOooh lalala we love vintage jewelry! And a super favorite of mine are vintage enamel pins, from the 60s. Colorful, bold, girlie but graphic. I think they're such an adorable way to spruce up an outfit.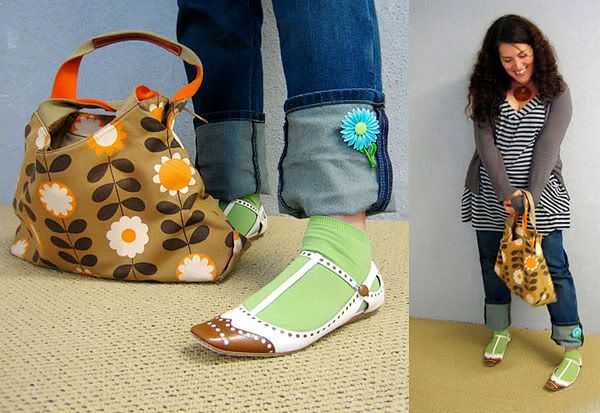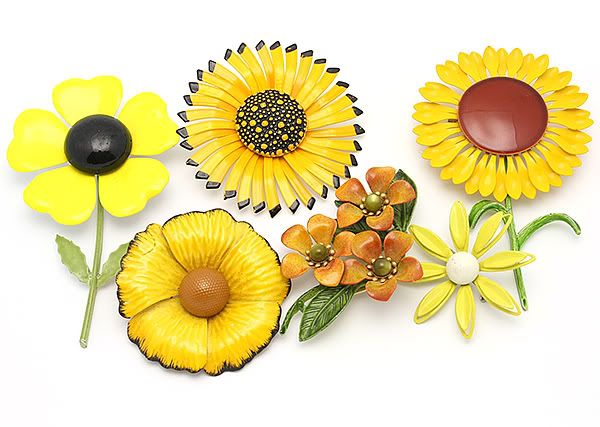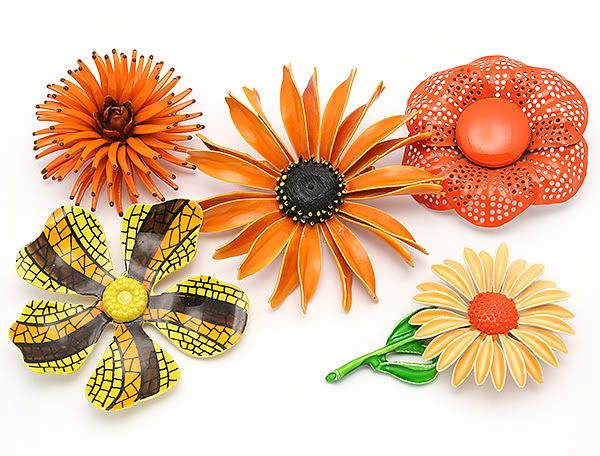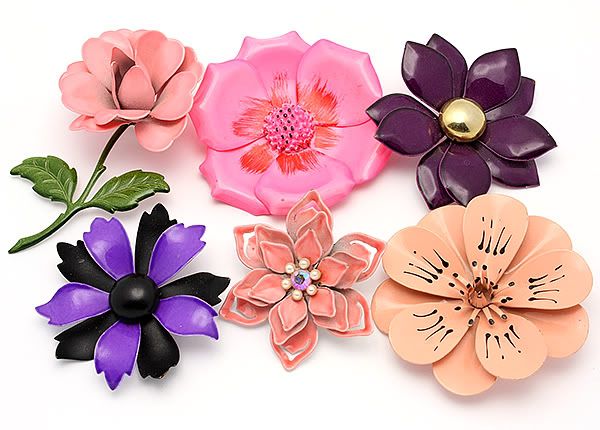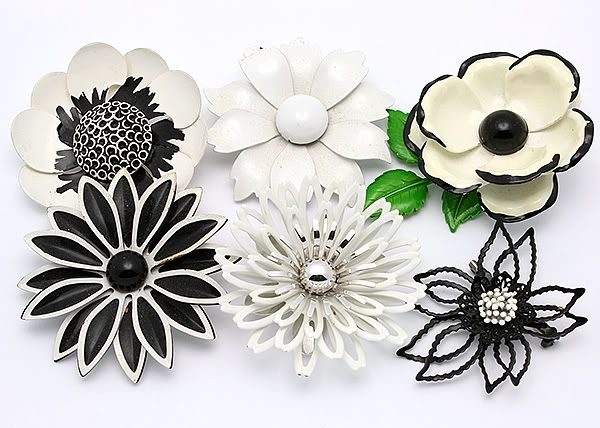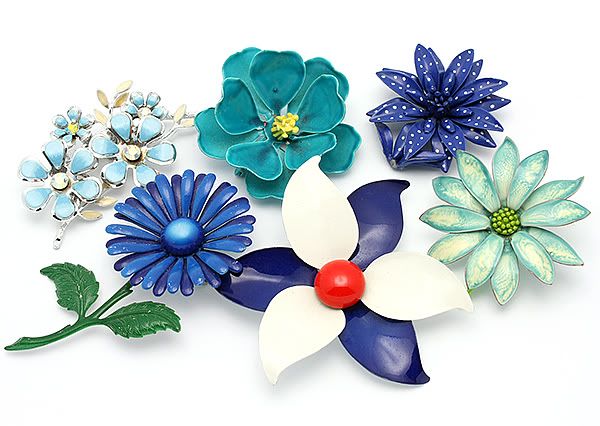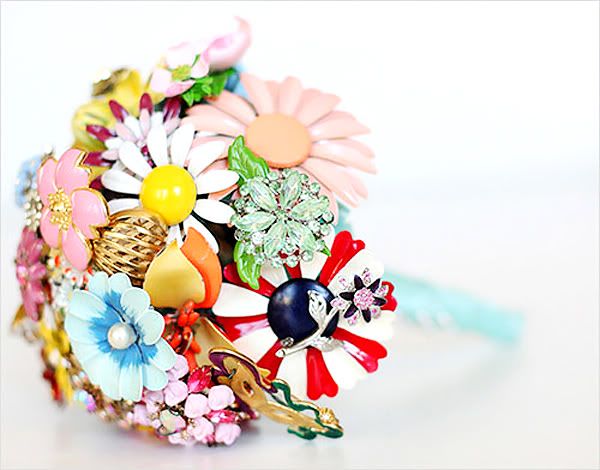 How gorgeous is that bouquet?? I love them on cardigans, dresses, headbands and totebags! And of course cuffs. One word of caution. If you are a mama, the pins with separate petals can get a little pokey when you go in for a cuddle (or so Wolfie tells me. "OW! Mama. Your flower poked me!").

To score some enamel brooches of yer very own, check out thrift stores, antique shops eBay and Etsy. Also, my friend Jenny over at Frecklewonder has some GREAT pins coming up in her shop on August 1. Take a peek here!