OK, I know most of you are dealing with sweltering temperatures. Here in the Bay Area we've dabbled in the higher temps, but MOSTLY we've had weirdly COLD weather. Like, blustery winds that made me want to wear a scarf. No lie.

I will say the upside to this is I have been able to wear these mega cute new shoesies that I bought—and they make me feel like dancin'!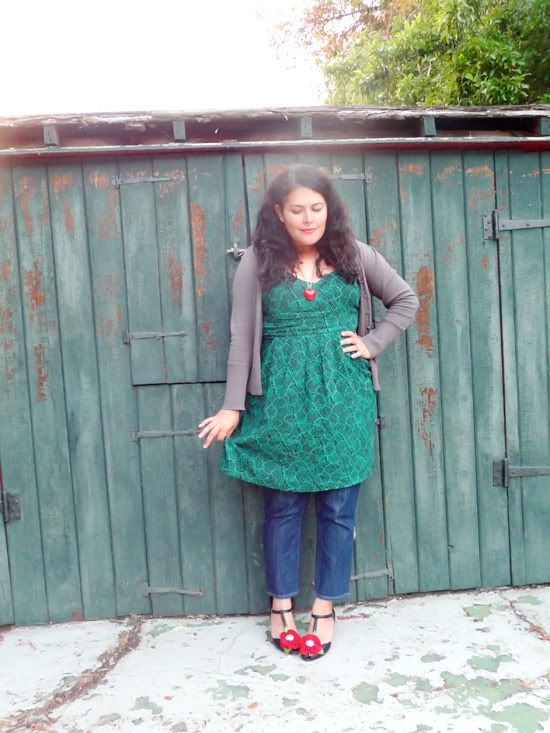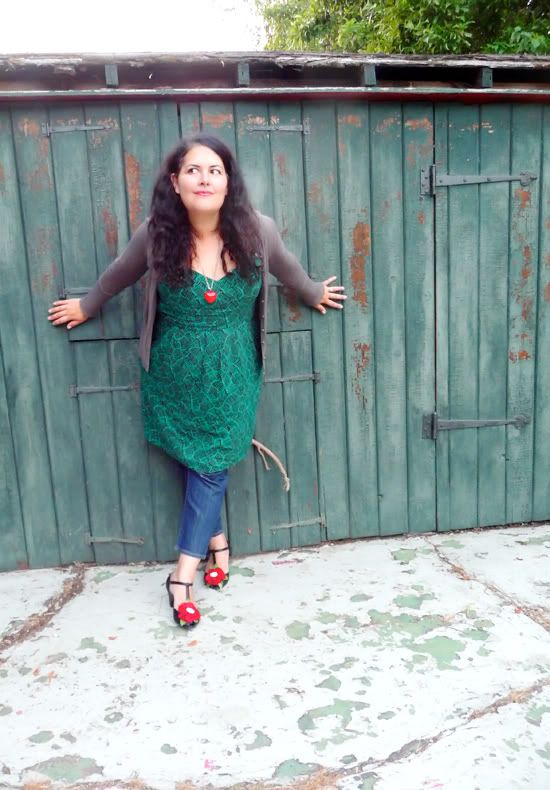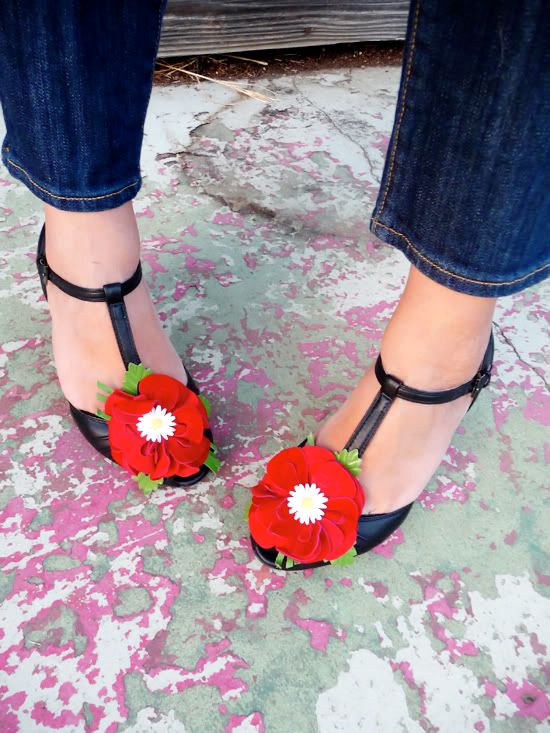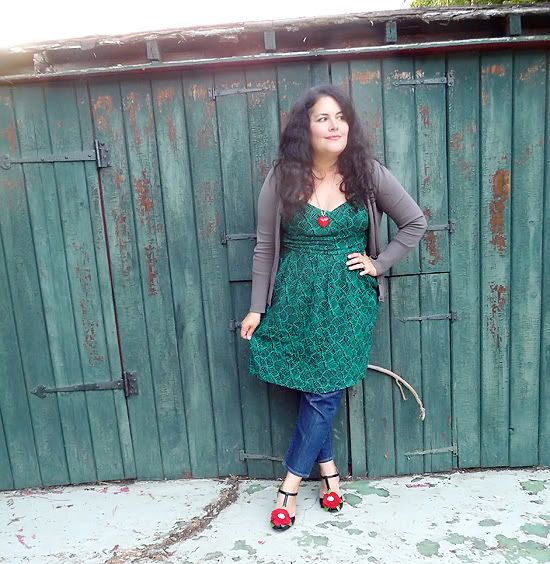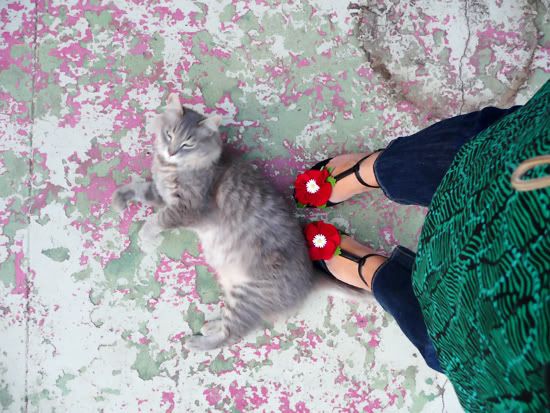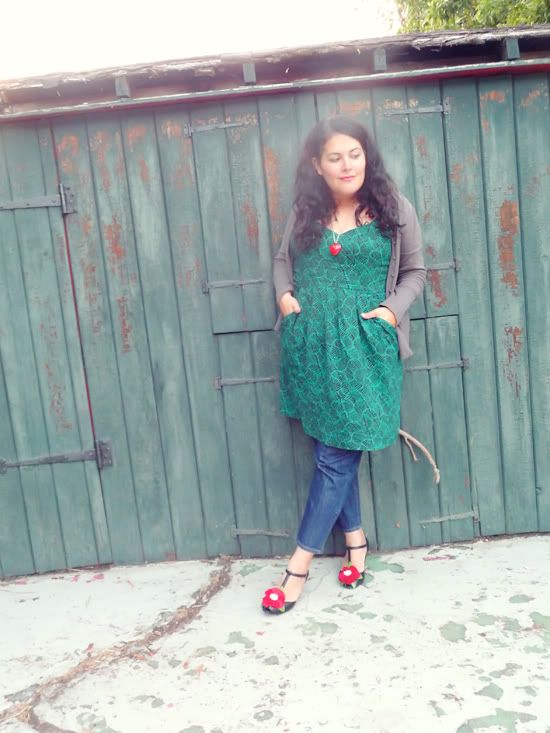 Here are the details:

+ Green dress tunic, Target
+ Gray sweater, Thrifted
+ Cropped jeans, Old Navy
+ AMAZING flower toe shoes, Miss L-Fire
+ Red heart pendant

Are you guys having a great summer?? I hope so!