Wellllll Easter started out fairly sunny. And then the clouds came. Big ol grey clouds (yes, i spell grey with an "e". I don't know why...I think it looks prettier that way. For the record, i don't say "colour" or call potato chips "crisps". Pinkie swear.

Sadly I wasn't really able to take too many photos of our day as we ended up being indoors with the lights on (and I'm all about the natural light, baby!). We had a great time with friends....I made a yummy asparagus/gruyere/carmelized onion tart, my friend made a tasty brisket and we had blood orange and champagne mimosas. YUM! Ain't no way a few dark clouds were gonna rain on our easter parade.

Here are some shots I managed to sneak in before the sky turned dark....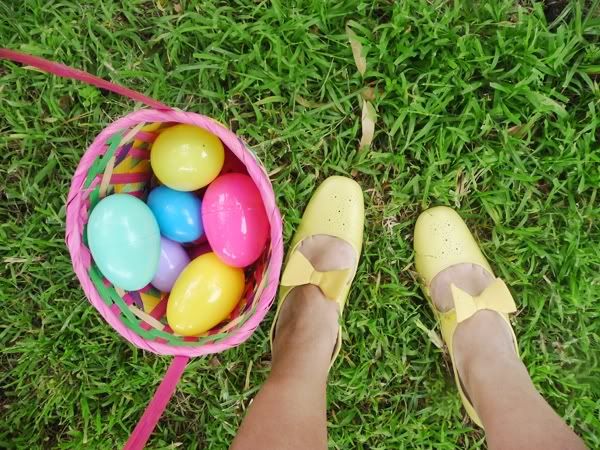 Aw yeah, the Orla Kiely dishes. I was so obsessed with that damn line, but I have to say I use it allll the time. And the table cloth and the dishtowels and the serving bowls and the coffee mugs....yeah, I went a little crazy, but they still make me smile! Those are lil vintage bunnies made out of accordion tissue paper. Really sweet.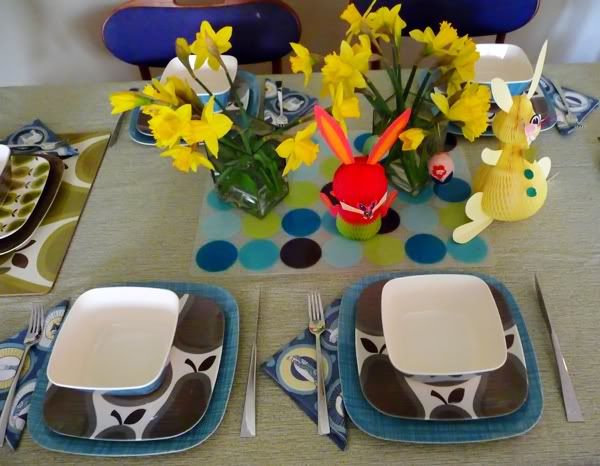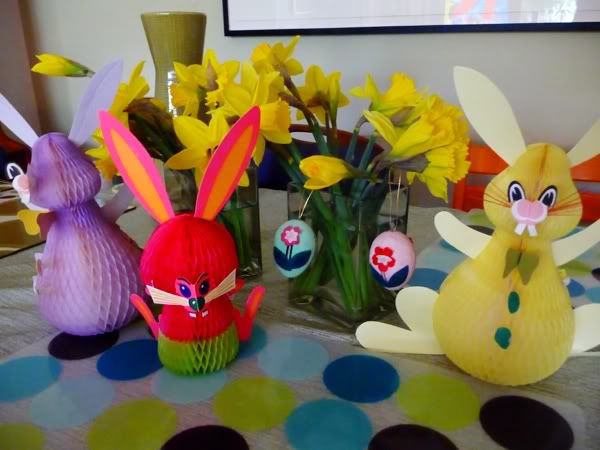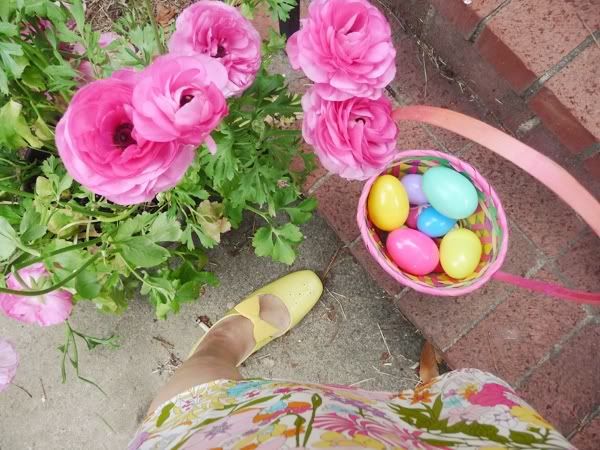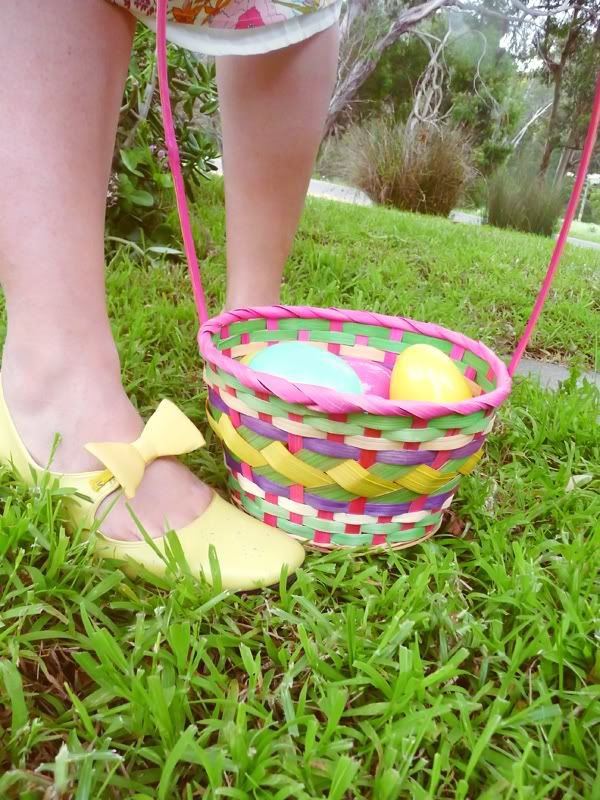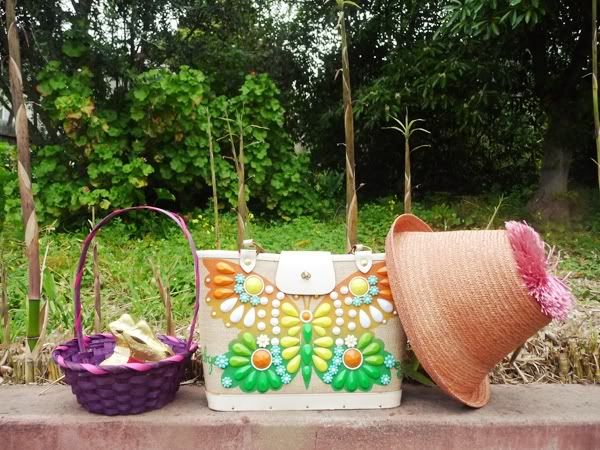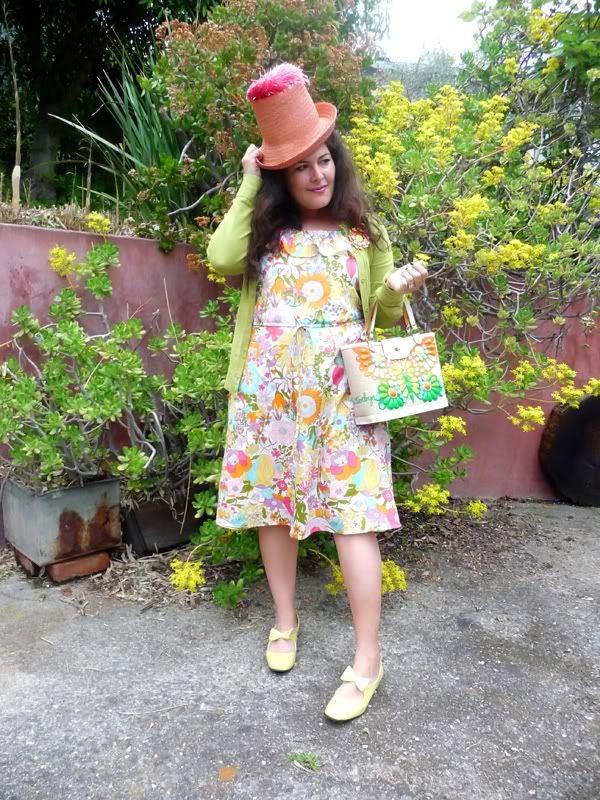 That vintage straw hat kills me. It's SO cute...but it looks like a combination top hat, clown hat on me. I think it's made for someone with a smaller head...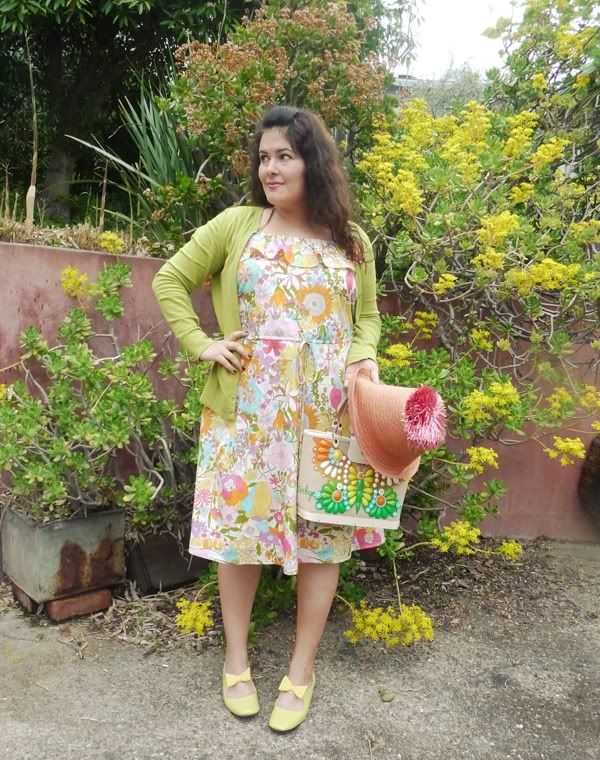 This was when the fat little drops of rain started to come down. Waaah!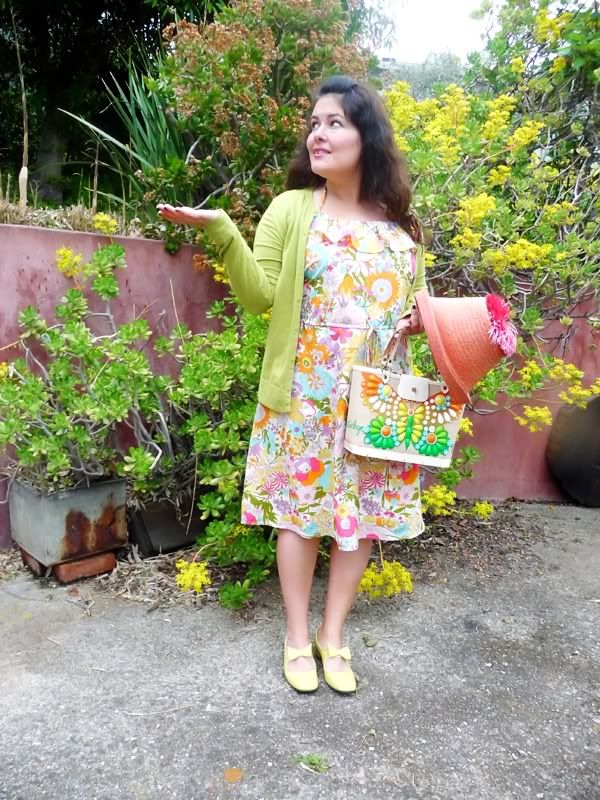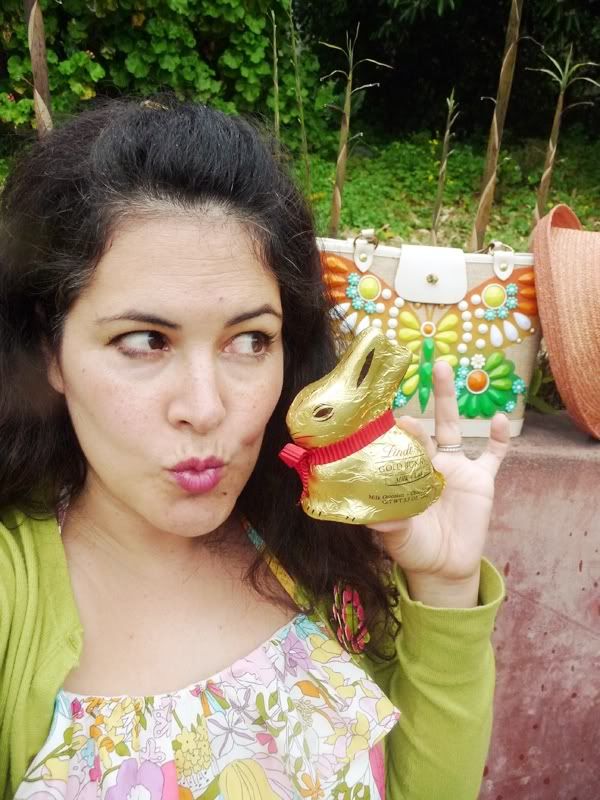 The Lindt Bunnies are among my favorites. When I was a little girl it was tradition that I always got a white chocolate bunny rabbit in my easter basket...I still love 'em to this day! The kids had an awesome indoor egg hunt and gorged themselves on chocolates. Wolfie, my salty boy, of course passed on the chocolate and was thrilled with his little plastic carrot filled with pretzels. (I know I'm a broken record on this one folks, but I can't figure out how a chocolate lover like me birthed a child who doesn't like sweets!!).

Oh yeah, and here's the rundown on What I Wore for the Style Files:

+ Yep. Liberty of London. Seemed the right choice for an Easter Sunday!
+ Green Cardigan, Target
+ Yellow bow-tie mary janes, vintage
+ Enid Collins butterfly bag, vintage
+ Kooky straw pom pom hat, vintage. It looked ridiculous so I only wore it in the photo!

I hope you guys all had an awesome weekend! Was it rain or shine where you were??

Psst!
OK I have to show off the lil Wolf cub. Check him out in his little tie and seer sucker jacket. He wore it for about 10 minutes and then stripped down to a white tee shirt and his jeans. It was like "How to go from Dapper Dan to Fonzi in 10 seconds flat."
My handsome curly boy turns 6 tomorrow. I can't even believe it!!!