I'm baaaaack! Lawdy this cold has kicked my booty. 2010 has had a crazy start, but I'm feelin' much better. We had a really great vacation in Michigan and were thrilled with the beautiful snowfall. Now, I know if you're livin' in the Land of Snow you're probably thinking, "Yeah Alex, you love it because you got to LEAVE IT for sunny California!!!" And you're probably right....I know it's been a rough winter for everyone, but I still think the snow is really beautiful. Especially at Christmas time. My parents live on a lake and it's was gorgeous.
OK, so this is a bit of a time warp, but this was Christmas Eve. So pretty!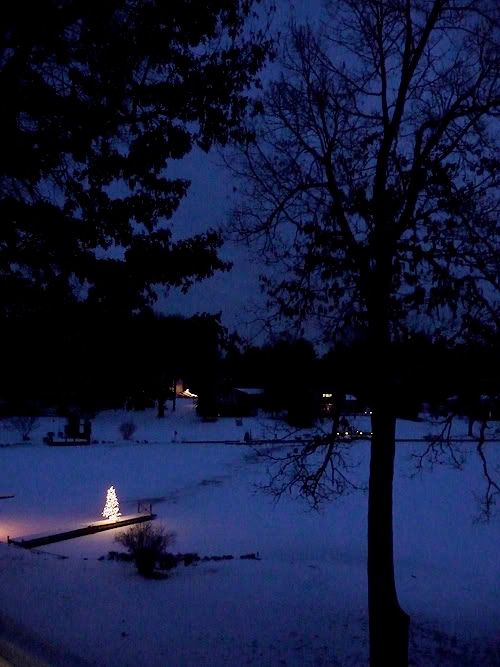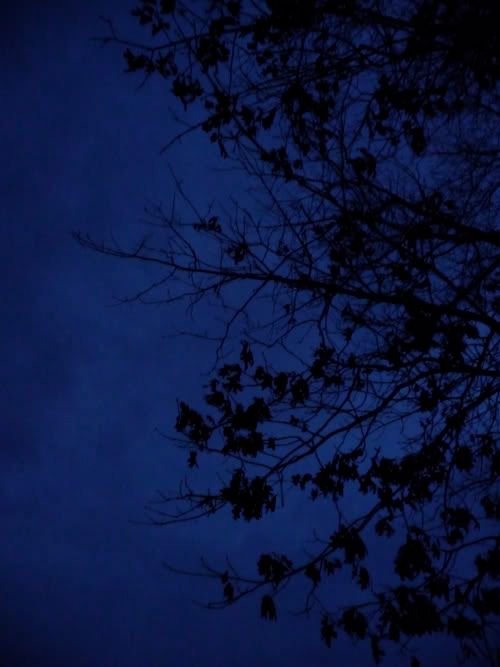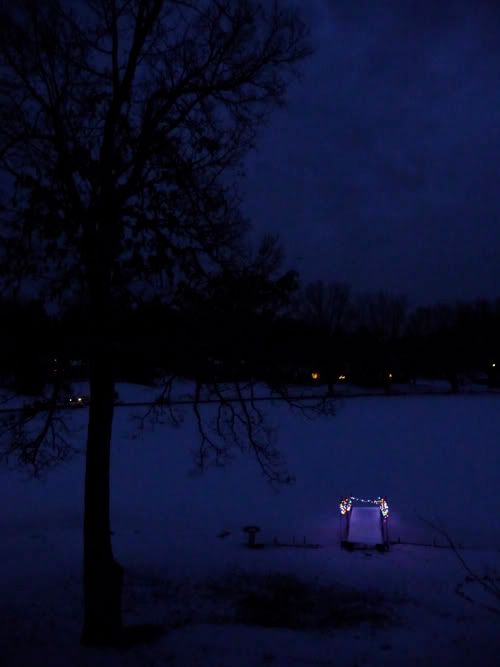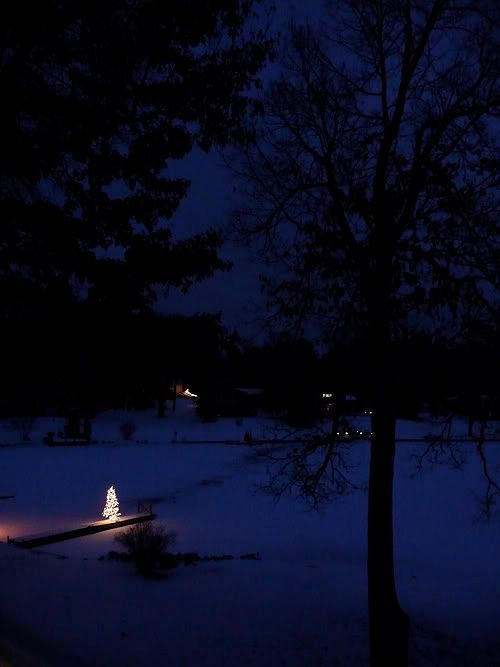 While visions of sugar plums danced in his head...so sweet.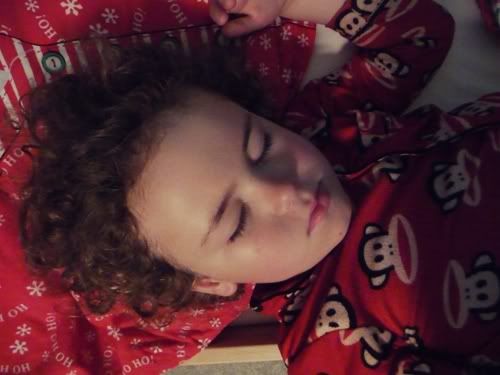 Here is our beautiful lakeside. Hard to believe that only 4 months prior we scooting around the lake on our little pontoon boat. It seems impossible that it would be cold enough to freeze it, but frozen it was! We walked on it and pulled Wolfie on a little sled. It didn't click until he saw the dock and realized "Whoa, wait a minute. This is the LAKE mommy??