Now that 2009 has drawn to a close, I thought it would be fun to share with you guys a handful of the posts I liked best this past year! There is a mix of personal favorites and posts that seemed to spark the most interest with you guys. If you've seen them all before, apologies! But here's hoping you see something fun that you might have missed the first time around!

1. Strawberry Lemonade Vintage.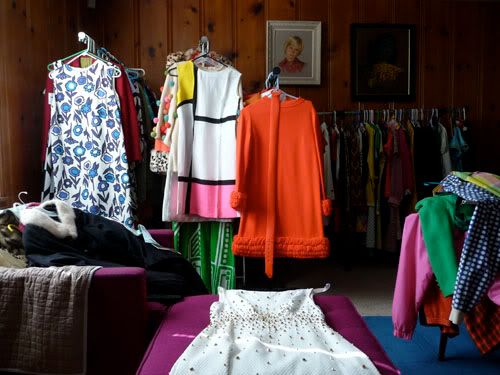 I'm an obsessive collector. I will say I'm not quite at the hoarders stage….yet. My rationale is that I don't save junk. I obsessively collect vintage trinkets. So at least my stuff looks pertier than stacks of old newspapers and molding food! (hewww…..that show just freaks me out!)
I literally have enough vintage clothing to open up a shop and I am hoping to have a little Etsy magic happening this year. Until then, here was a popular peek at some of my goodies. Hmmm…..that didn't come out quite right. Well, you know what I mean, right??
See the full post here.


2. Balloons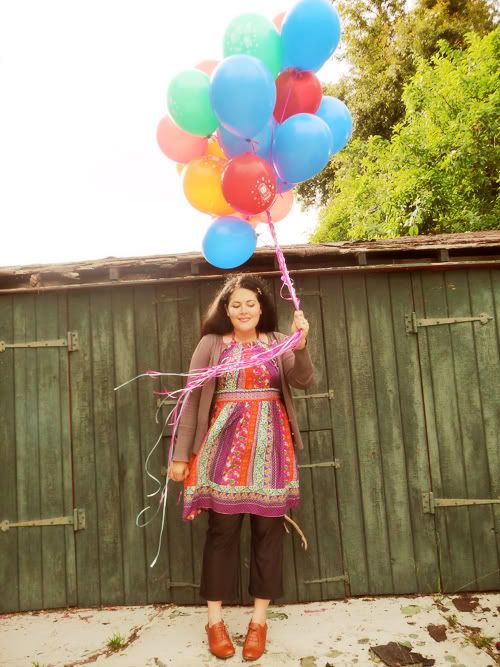 One day I was getting ready to do my little "What I Wore" fashion post and in walks Greg with a colossal bunch of balloons. Wolfie and I were amazed. I couldn't resist grabbing them to use in the picture. See the full post here.

3. A German Rose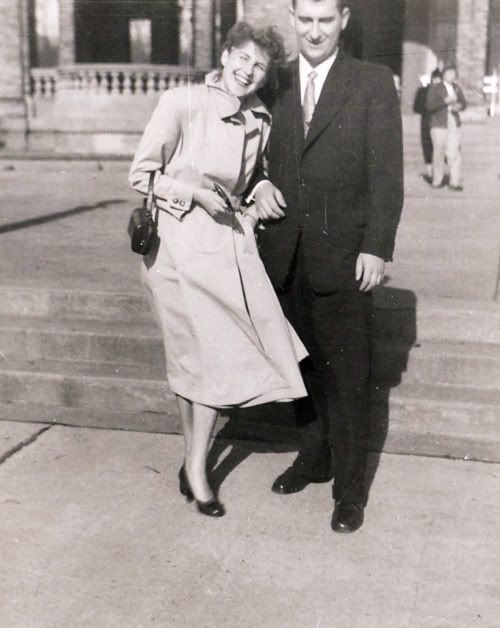 Last year was an especially tough one for me emotionally. Lots of tough things happened, but by far the most heartbreaking for me was the loss of my Tante Maria. She was full of life and vigor. This tribute post I did remains one of my favorites—don't be afraid to click. It's very uplifting and more a celebration of how awesome she was.
See the full post here.

4. The Cutest Vintage Car Ever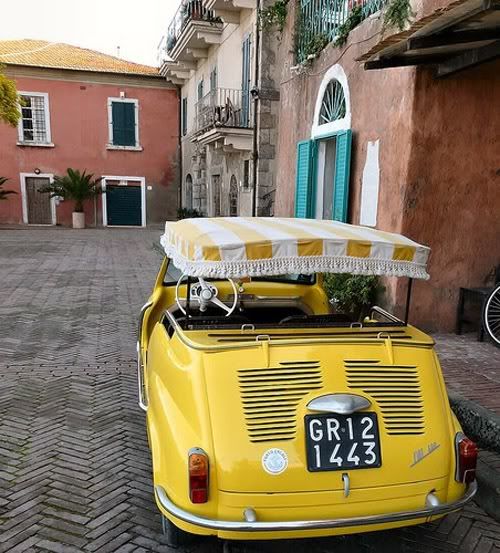 You may think you know the cutest car out there, but until you feast your eyes on the Renault Jolly, you really have never seen cute.
See the full post here.

5. Granny Chic is Still Tops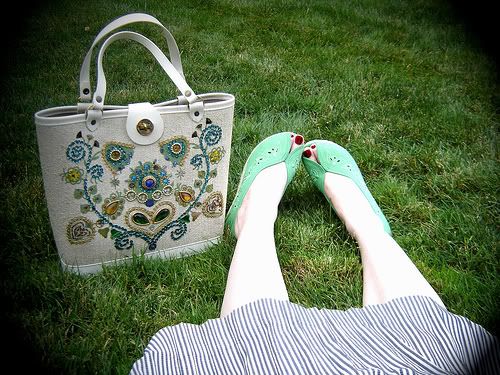 I love sandals with socks, metallic or jewelled handbags and little cardigans. Yep. It's a little granny-esque, but I prefer to think of it as Granny Chic! Take a gander at what I mean here.

6. Vintage Teen Bedrooms are Jivey, baby!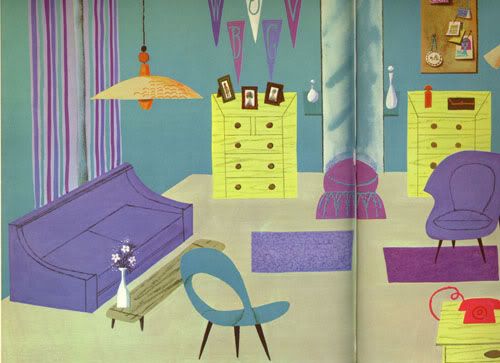 I have a collection of vintage children's books which all have charming stories and even more charming illustrations. One of my prized possessions, however, is this book on decorating your bedroom. It's from 1960 and crammed full of fabulous slang, in the most ridiculous and awesome way!! Check out the book here.
7.
The Clothes of Tomorrow
This video is brilliant and was one of my most tweeted posts of the year. It's a short little clip from the 1930s where leading fashion designers were asked to speculate what they thought people would be wearing in the year 2000. The announcer is hilarious. I think "Ooooh swish!" will be my new catch phrase...you can watch it below but if you'd like to link to it, the original post is
here
.
Part 2 to come later!
xoxo
alex