Some people are tea people and some people are coffee people. Just like some people are cat people and some people are dog people. I've been fighting The World's Worst Cold Known to Mankind (4 weeks and counting people) and as a result I am forcing myself to become a tea person. In fact I'm enjoying lovely cup of Vanilla Honey Chamomile right now. But really? I'm totally a coffee person.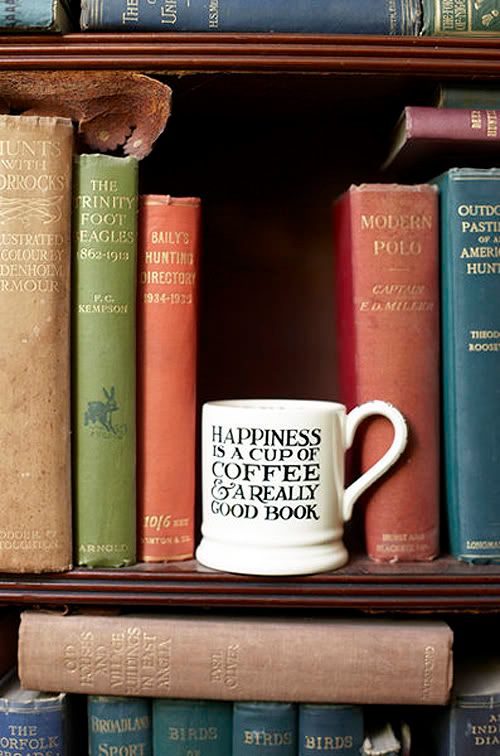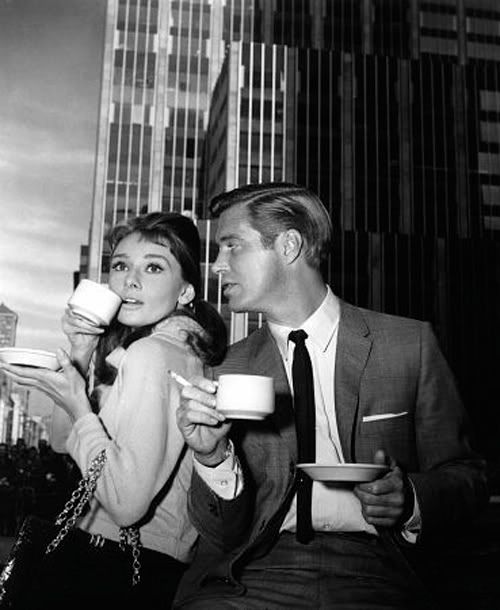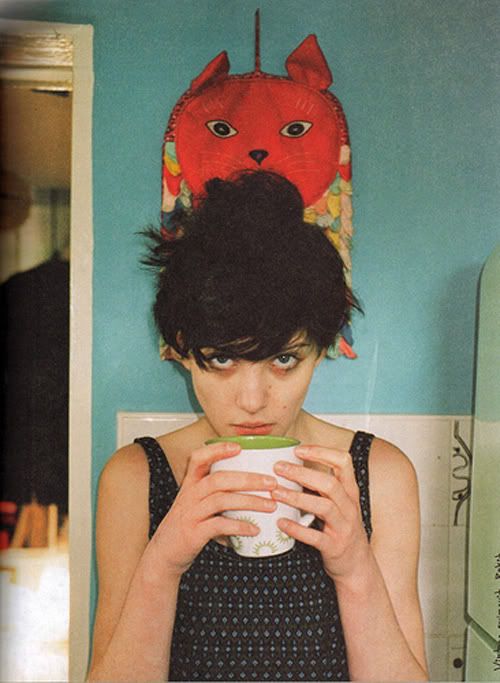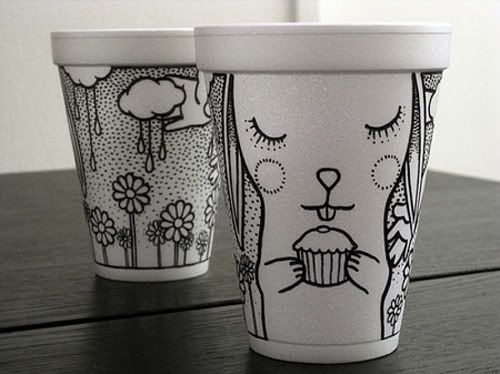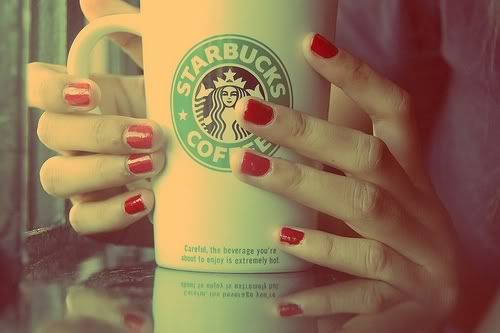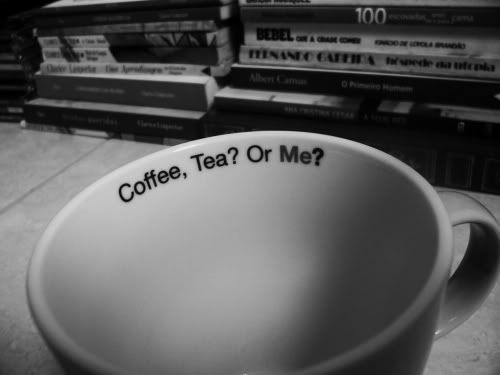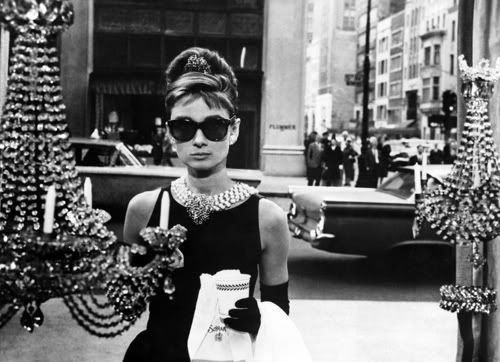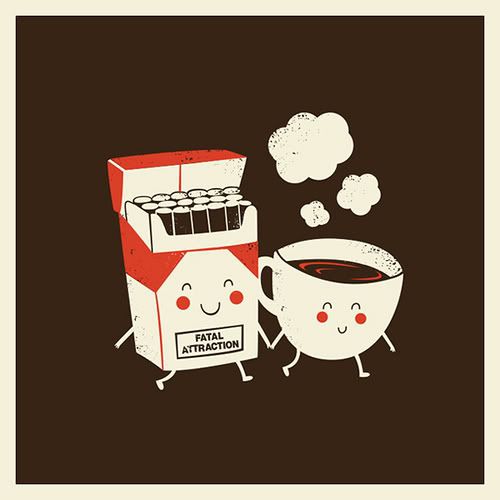 Just so ya know, I never liked coffee and cigarettes and I'm not, like, promoting it or anything—I just thought that picture was sorta cute.
Oh, and my new tea discoveries that I'm loving: Tazo Vanilla Apricot White Tea, Bigelow Green Tea with Blueberry, Lipton Black Pearl (comes in a fancy little cloth tea bag) and of course Celestial Seasonings Honey Vanilla Chamomile. None of these is excessively fruity or sweet, just cozy and yummy. Liberal squeeze of lemon and dollop of honey to seal the deal! Any tea people out there with more recommendations??