Faux fur mania has hit the Lemonade Stand! So with a crazy schedule like mine I rarely have the luxury of going into a store and leisurely trying on clothes. My new M.O. is to ball park the things I like (for size and fit) and then take them home to try on. Most stores have great return policies these days, so I can then return the things that don't fit or look right. My latest conquest was a little furry jacket. If I were tall and leggy I would rock it with jeans and platform shoes, but being a shorty I went for the dress-n-colored tights look. But which color?? (is there an echo in here? Seems like I JUST asked you guys this same question a few weeks ago!) The white seems fluffy and purty but the black seems a little bad ass. Whacha guys think? Also, would it surprise you if I told you this lovely is available for $29 at Target? Oh yes. They have a more Rachel Zoe-ish vest as well, but that made me look like a Flintstone's reject. This cropped one has a little cap sleeve that is pretty darlin'. Which you like?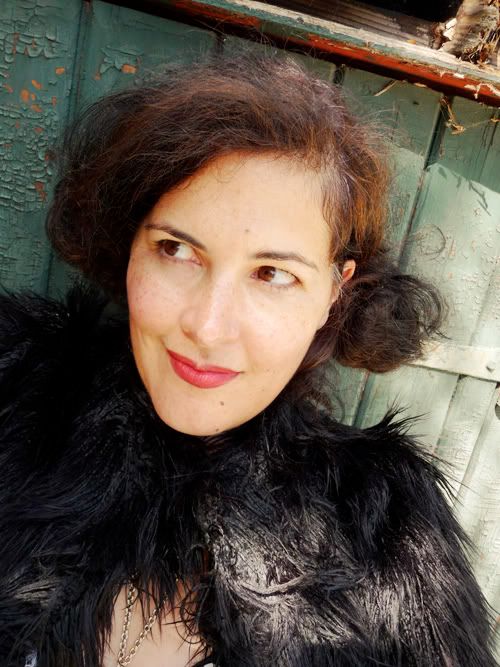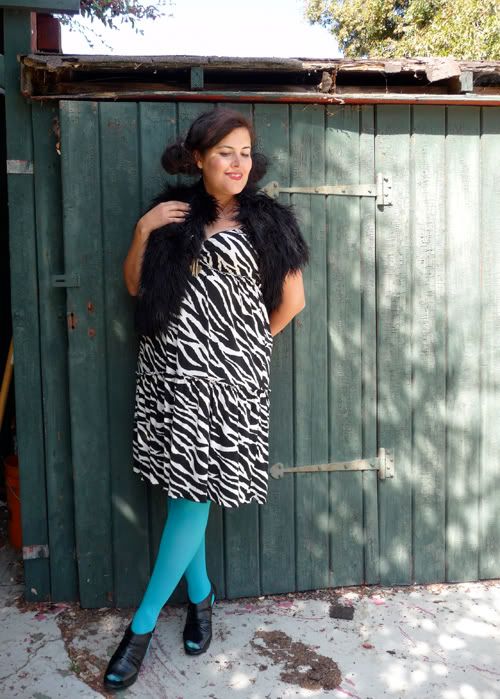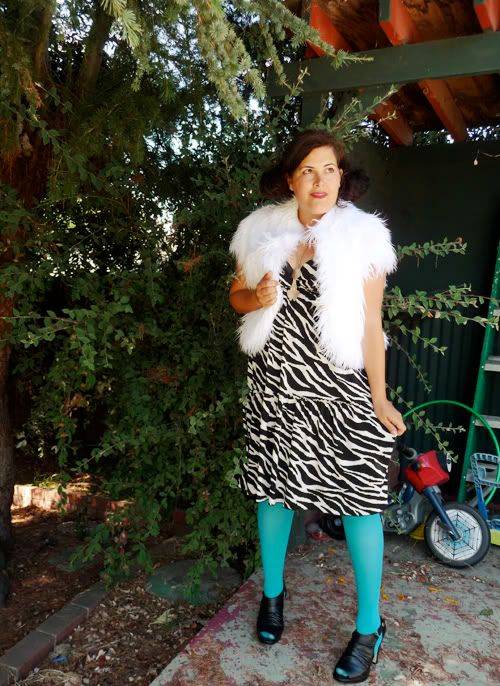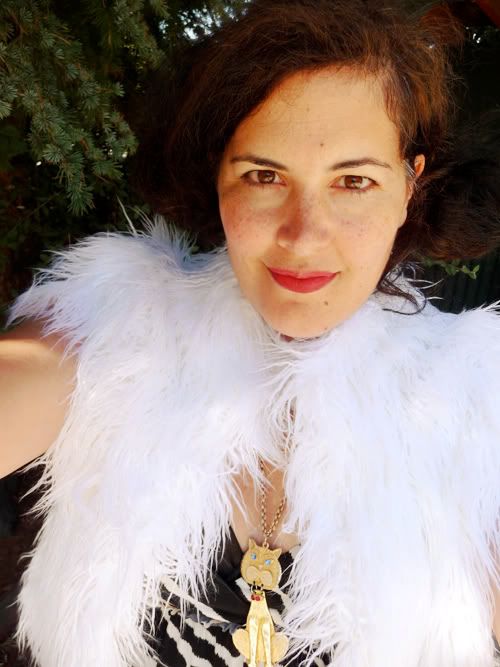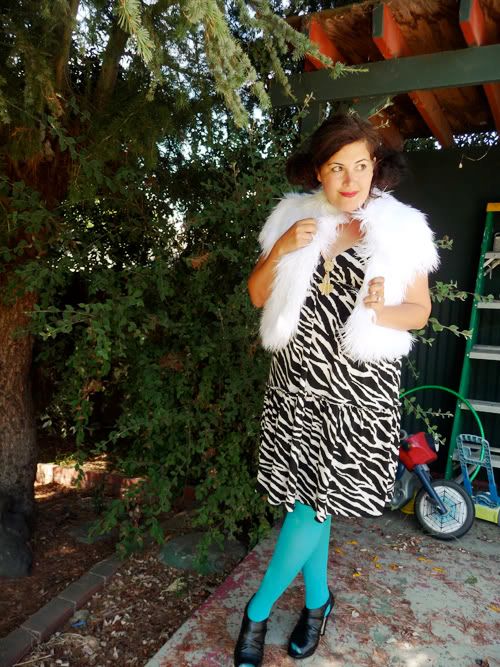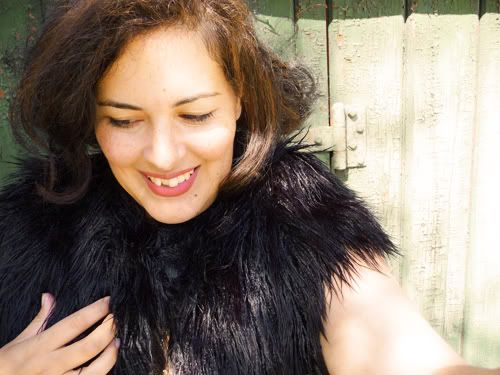 They're both kind of ridiculous, I know. But oh so cozy and fun!
I couldn't find this on their website, but I have still seen them in stores.