I think the uke is one of the most charming instruments around. One of my favorite songs
is 
Israel Kamakawiwo'ole's version of "Over the Rainbow/What a Wonderful World." We even had it as one of the songs we played at our wedding.
Now check out my most recent discovery....o
h how happy this little Flying V Ukelele makes me! Who knew?  (listen to ukalele Over The Rainbow here!)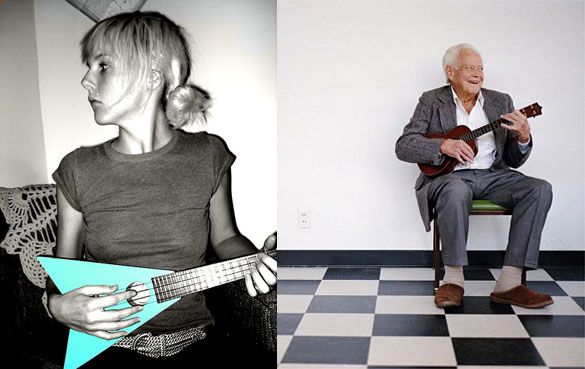 Small but mighty, I'm tellin' you the uke has always had it going on. Don't believe me? Ask these guys....