I'm kind of obsessed with what I like to call "granny chic". Seriously, granny's have it going on! They were down with Palm Springs loooong before it was a gleam in Jonathan Adler or Kelly Wearstler's eye.

Rocking the granny chic look to me means a splashy handbag (metallics, jewels etc etc), sensible-but-sassy sandals and some fun colorful jewellry. I wouldn't wear 'em all at once (welllll, ok, maybe I would!). But I think a little dash of granny can be an awesome thing. Here's what I'm talking about:

1. The Granny Handbag.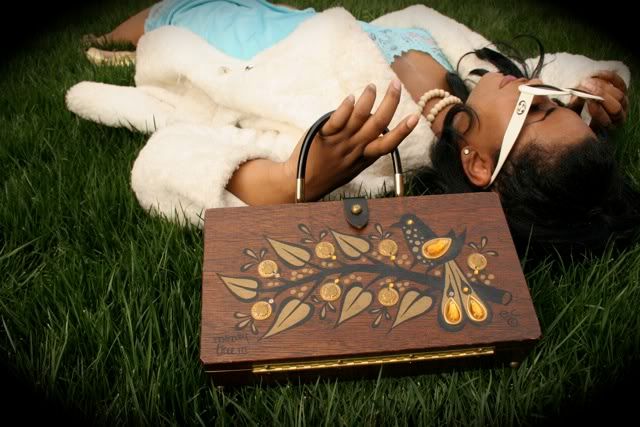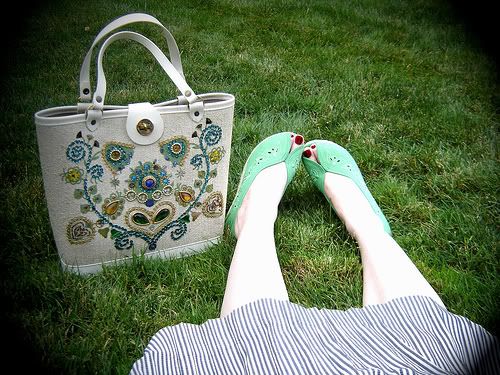 This loverly bag belongs to the super sassy Nurse Marbles


Jewelled, beaded, wooden, wicker. You know the type. I love carrying a fun little handbag, it just has so much personality. Everyone I know has a huge leather bag that weighs about 500 pounds empty (myself included). And sure, sometimes you need a major bag to schlep all yer stuff. But the beauty of the granny bag is that you simply CAN'T stuff that much into it—you are forced to pare down to the essentials. Love it!

2 The Granny Sandal.



Oh how I looove my Worishofer's. If you already know the magic of these babies, then I know I don't need to convince you. But if you're unfamiliar, stick with me here folks. These are literally shoes made for the Golden Girl set, but they are oddly cute and insanely comfortable (I'm convinced it's the fine German engineering!). Don't be alarmed when you Google them and discover that they are mostly sold at places with name's like "Buddy's Shoes of Boca Raton." My favorite is "The Angie" (a sassy white and black patent sling back), but the red and blue mules are equally as amazing. They were even written up in Lucky Mag many moons ago, if you need further validation. Although I promise, I've been wearin' them fer years and always get compliments AND my tooties feel like I'm walkin' on a cloud.


3 The Granny Jewels.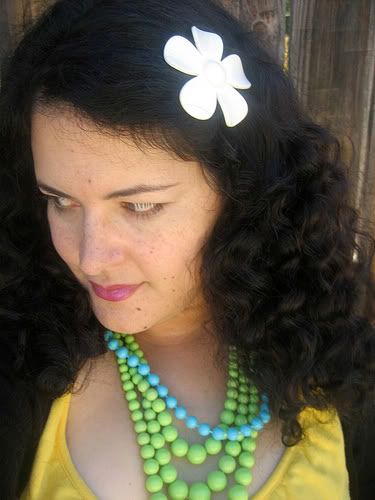 Beads as big as gumballs or a sweet little rhinestone pin…Granny Jewels are all about being cheap, fun, and colorful. I get mine at the thrift store but you can pick up these little treasures at garage sales, flea markets or even newer versions at the mall.

I have to say, whenever I wear my granny goodies I always feel like smiling. They're like my secret weapon for making any out fit look just a little bit sunnier. And truthfully you won't look like a Golden Girl one bit. Give it a whirl and let me know how it goes!




xoxo,

alex