I get obsessed with the most random things. One of my top "random obsessions" are these ice cubes. 
Yes, you heard me. I said ice cubes. The thing is, they look like giant diamonds and honestly I can't think
of anything more fun.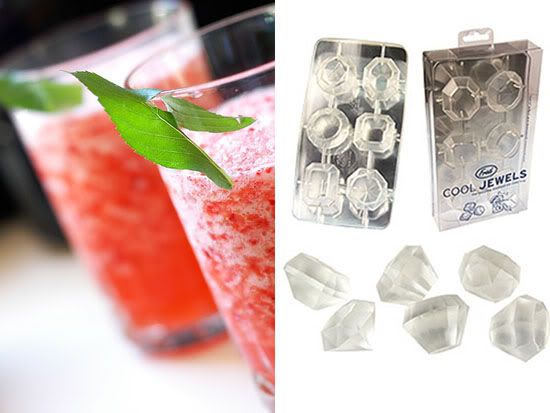 Imagine pouring yourself a nice cool glass of freshly squeezed lemonade (strawberry
of course) and seeing these pretty lovelies tinkling and shimmering in the sunlight. Completely unexpected,
and I'm sure they'd be amazing in a fancy cocktail too. They're crazy cheap, so who knows why I haven't
snagged a tray for myself. If you pick up a set, be sure to take a picture of your bedazzled beverage and
send it my way!