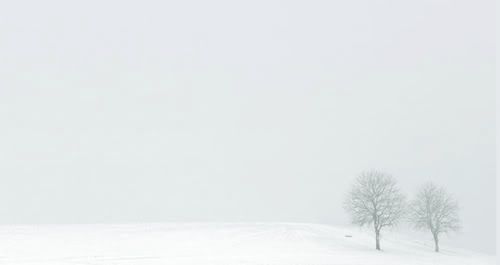 Happy Friday beautiful people! First off, thanks to everyone who stopped by from decor8. That was an awesome discussion, wasn't it?? (Holly over at
decor8
started a great chat about commenting on blogs! Do you comment? Why do we need or want comments? etc. You can check out the thread
here
.)
Here are a few things that caught my eye this week.
I love fun illustrations and graphics and lordy, I think I was smitten with every single thing over at
Super 7
. They have cutest graphic prints ever, at pretty affordable prices: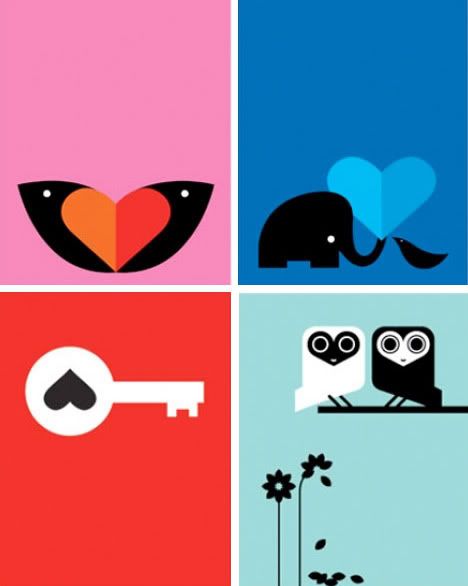 I'm so excited we're in the holiday season now. Forget the scrooges and the commercial bits and lets focus on the joy, happiness and goodwill towards all! I was delighted to find this great example of spreading holiday cheer: the awesome
Mibo Studios
have an adorable FREE advent calendar to help you count down the days!
Grab it here
.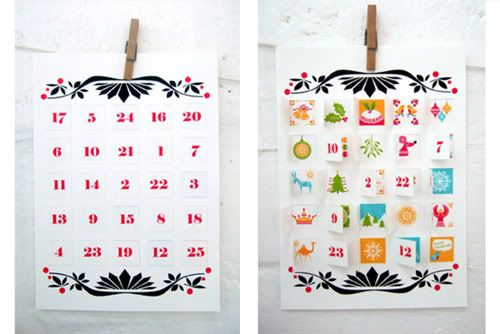 One of my favorite blogs to read is
The Bubb Report
. The irony is Becky runs the awesome
Hatch, Design Public blog
, but it's The Bubb Report (with fabulously trashy updates on things like Rachel Zoe and The Real Housewives) that I crave. The girl is also really hilarious. Occasionally she posts designy stuff amidst the pop goodness and I was totally smitten with
these Jonathan Adler pillows
. That damn Adler rules. You can see even more yummy Adler goodies over at
his site
.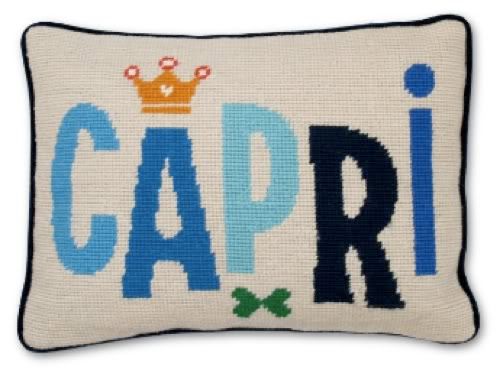 I love retro and vintage photos so I was psyched to discover all the good stuff going on over at
Plan 59
. The thumbnail of the picture below was that jolly little Santa. Gotta say I wasn't prepared for a Hanes ad. I'm dreaming of a tighty whitey Christmas???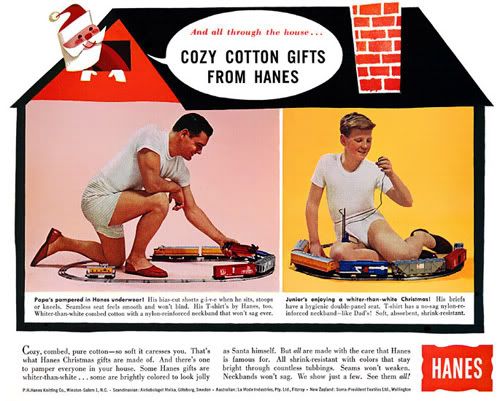 Kate Spade has jumped on the iPhone app bandwagon. And while this app isn't particularly fancy, it *is* an elegant and simple little date book/calendar to help you keep track of appointments and such. Did I mention it's free? I mean, heck, might as well give it a look see!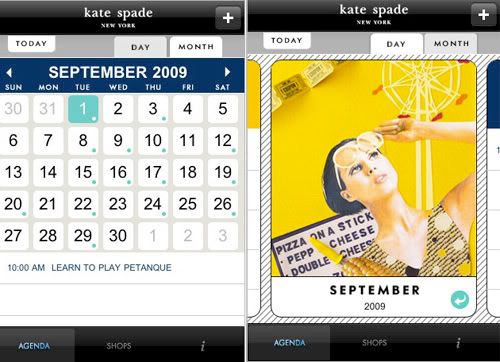 The last linky I have to share is the
Omm Writer
, which is the sweetest little gadget ever. In their words:
Ommwriter is a simple text processor that firmly believes in making writing a pleasure once again.

If you are a scriptwriter, blogger, journalist, copywriter, poet or just someone who enjoys writing, welcome back to concentrating.
Think word processor meets Air (or Cocteau Twins....or Enya). You get a serene screen in which to compose your thoughts. It's super charming and perfect for eliminating the clutter of your desktop. Below is a little demo video, but you should just go ahead and download the FREE Beta of this cuteness
here
. Happy writing! And happy Friday...xox