Whooo weee! The Christmas countdown is on! I have been work work workin' but we're getting ready for our trip to Michigan and my last day of work is tomorrow. I'm ready to throw myself head first into the Christmas spirit and I'm taking YOU with me, my loves! Just look at these fabulous creations from 1968 & 1969.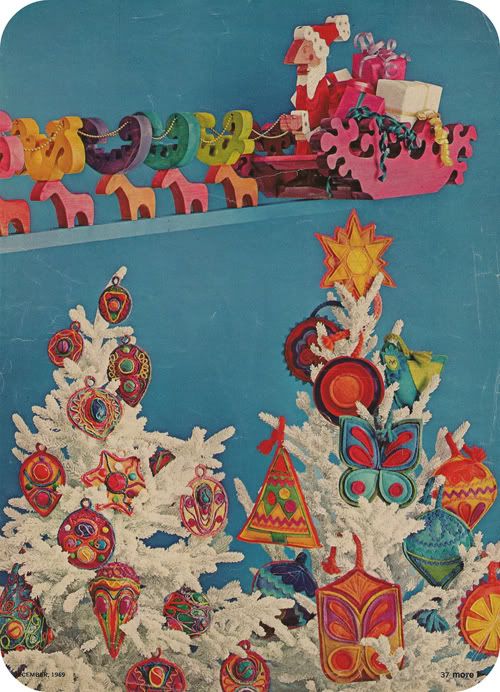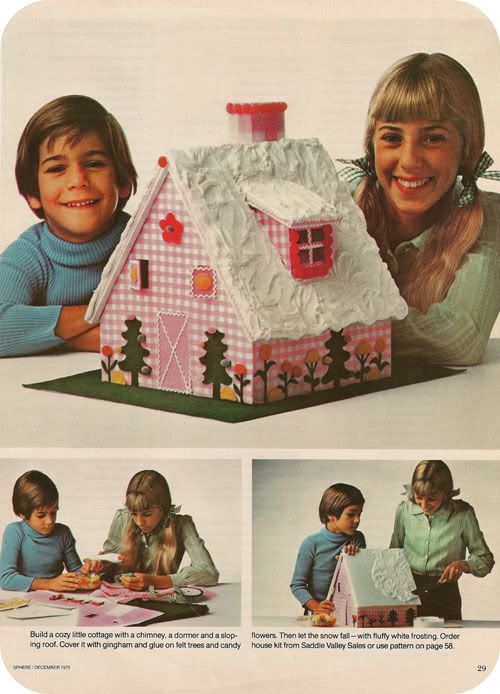 I am koo koo for this little gingham house—but how curious that the only thing that is edible is the frosting roof!!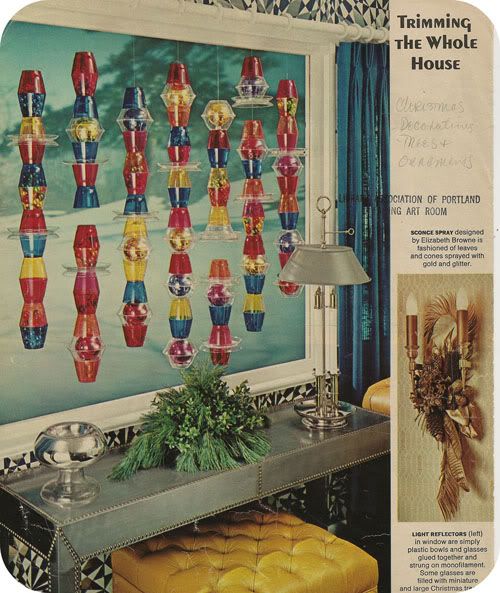 Look at these clever wall hangings made out of plastic cups with a little ball ornament inside them. Totally space age and totally easy peasy, huh.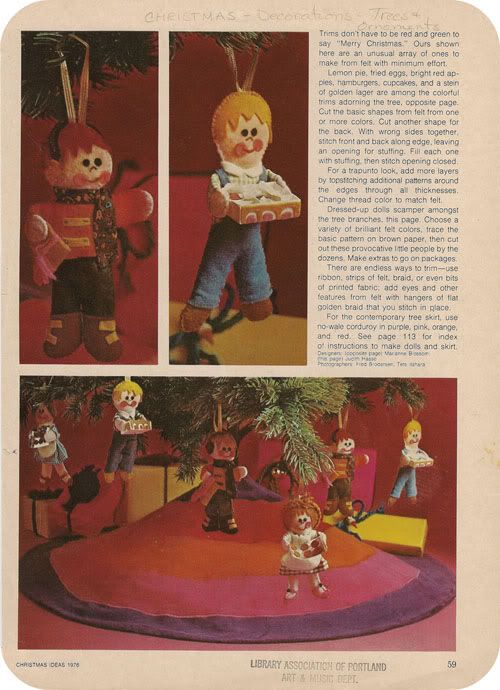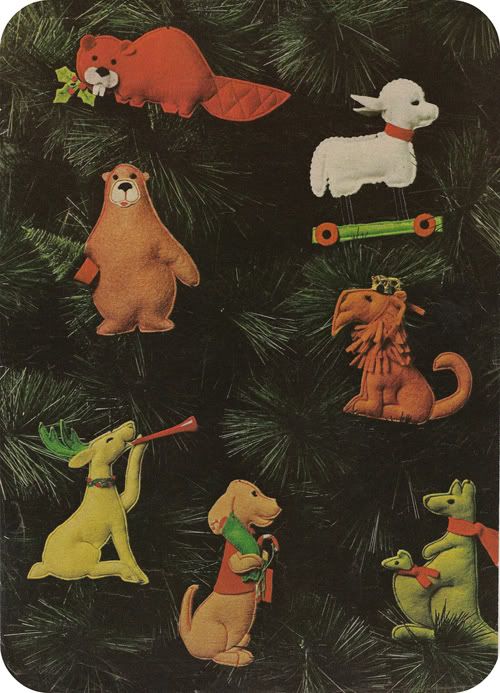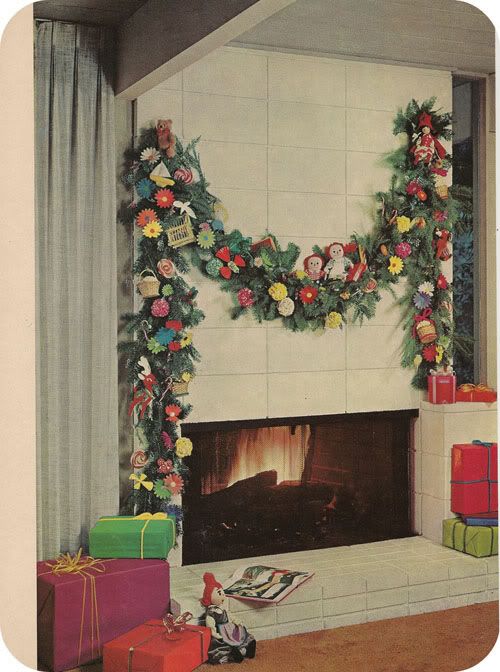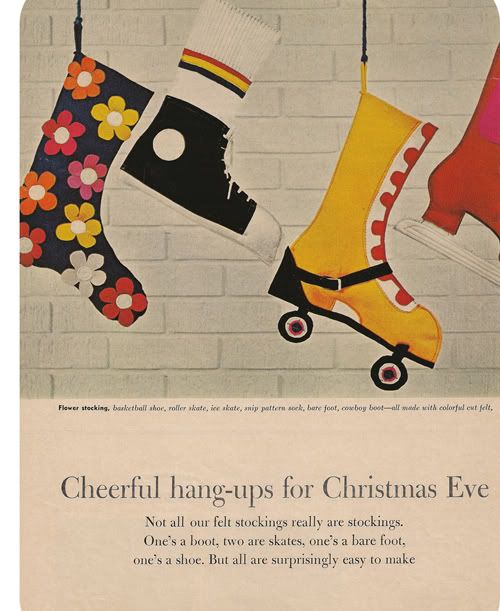 I swear that last photo looks totally like something out of a Kate Spade layout, huh. Looooove it! More to come, prettie kitties. Stay tuned!