This sweet book is called The Animals' Merry Christmas and has adorable illustrations by Richard Scarry. It was written by Kathryn B. Jackson in 1950. Something about animals in little scarves that gets me every time.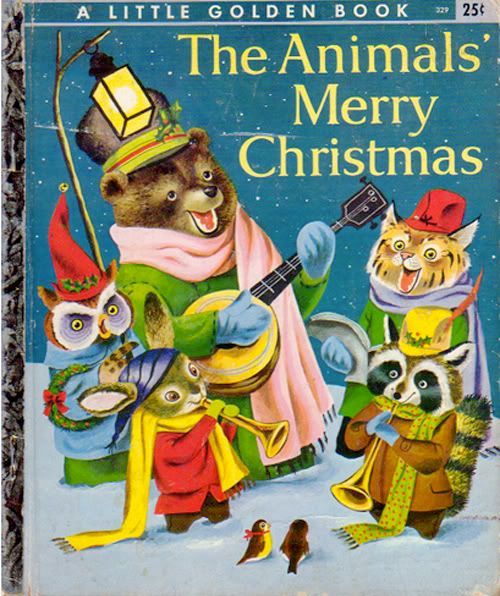 "The Animals' Merry Christmas is as bright and gay as a Christmas tree. All the animals have a happy holiday in this charming collection of stories and poems, delightfully illustrated by the ever-popular Richard Scarry."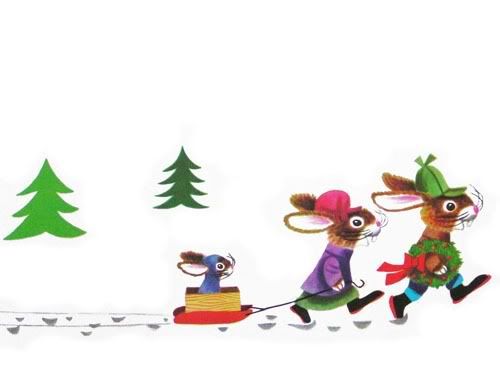 As they went they sang:
"Rabbits in the snow,
Off to Grandma's house we go -
Holly, pudding, popcorn, toys,
Shining candles, lots of noise:
Off to Grandma's house we go -
Sing for Christmas, sing for snow!"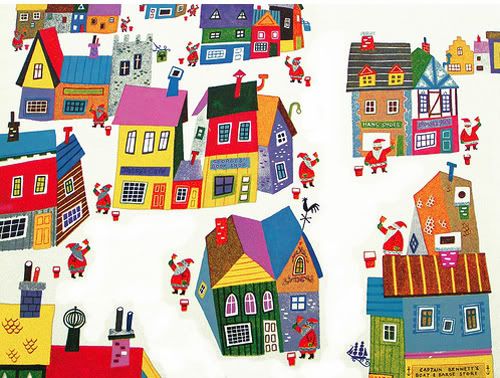 Santa Claus said he simply could NOT be everywhere at once. He said it was no use trying. Mrs. Santa Claus thought very hard.
"Your helpers will be glad to go to the stores and ring the bells for you," she said. "I'll fit them all out in your old Santa Claus suits!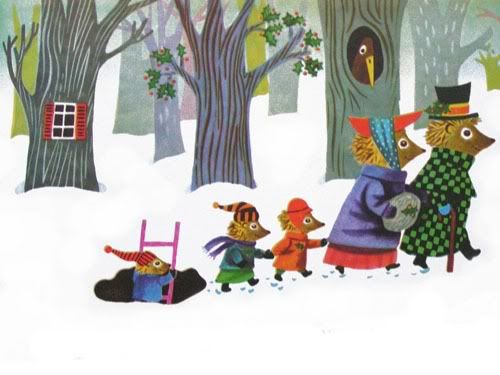 Then arm in arm, the Hedgehog family hurried through the snowy twilight, heading for the lights of London town, and the wonderful Christmas sights they would see.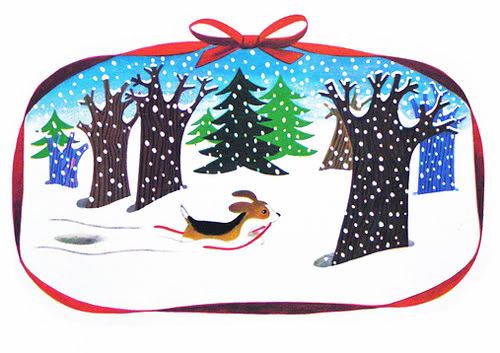 The puppy grabbed the Christmas ribbon and began jumping towards the door of the house.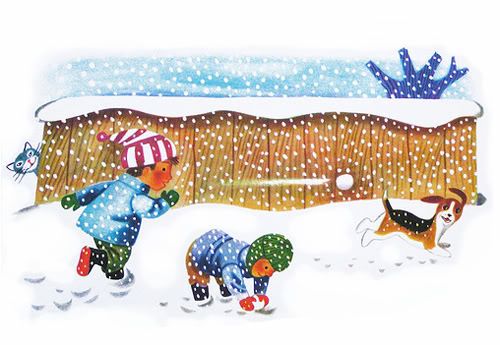 When he saw some boys throwing snowballs, he ran right up to them. "Who wants a puppy for Christmas?" he barked.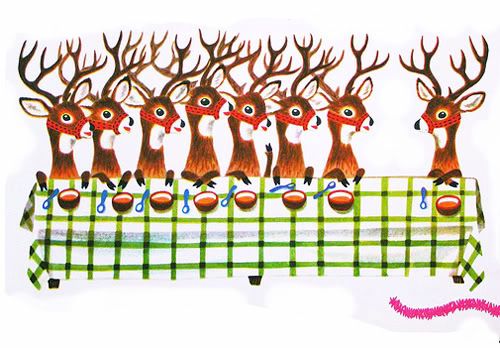 "And Donner and Blitzen sang a sort of song:
"Through the snow,
Bringing toys
To the good
Girls and boys!"
But Prancer shook his head in the naughtiest way.
"Not me!" he said. "I'm not going this year."

[What's with ol cranky pants Prancer!?]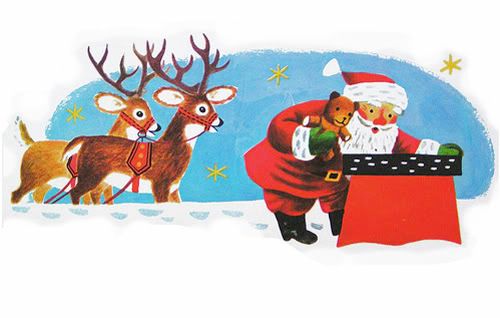 Before long the sleigh stopped with a jerk. It stopped on the roof of Tommy's house.
MERRY CHRISTMAS!


I own this book and scanned it before I left for Michigan, but I cribbed the text from the lovely Pipnstuff's Flickr set.