Dahlinks, this week we have a little switcheroo on the Story Time Tuesday bus. This book is one of my all time favorites—not so much for the images, though those are pretty great, but for the writing. It is a decorating book written in 1960 for teen girls and is SOOOO chock full o' slangy goodness. This little treasure is all about decorating your room and making it the perfect lil hideaway. "It's not written for squares. It's for you, in your language, giving you jivey pictures, plans and color combos. Dig this too, you'll get tons of tips for making your room totally YOU!" Hee. I keep thinking I want to introduce "jivey" into my vocabulary more. I found this baby on eBay and have been smitten ever since!
As I flipped through the book, I couldn't help but wonder what real teens thought of this. I mean, on the one hand it seems SOOOO over the top, like "Really? You're going to say Dig It every other sentence??" Oh, and she also calls people "Cha-Cha", which is pretty great. At the same time, back then, maybe no one ever really took the time to write like this. Maybe kids thought "Wow! This is soooo cool! She's like totally part of the beat generation! Dig it!"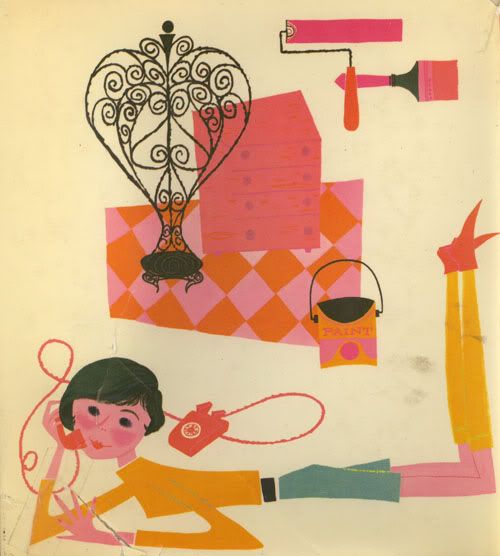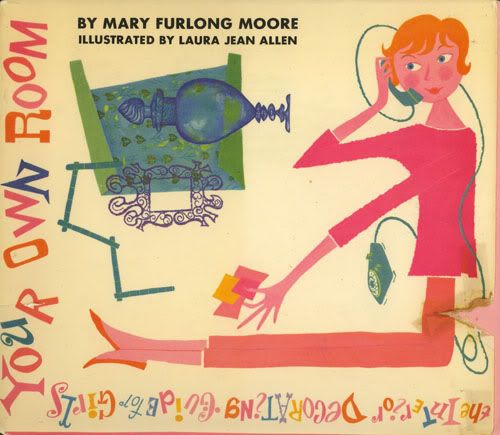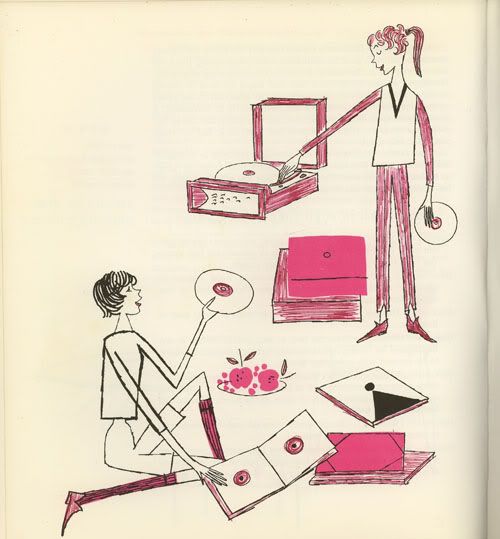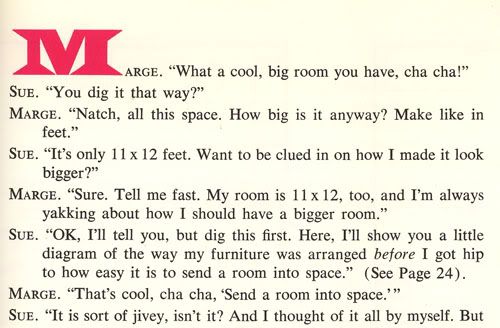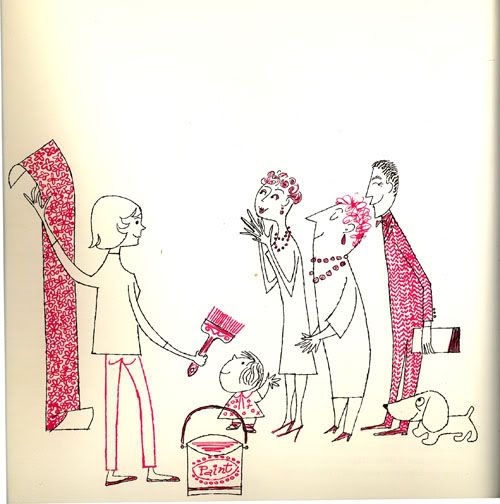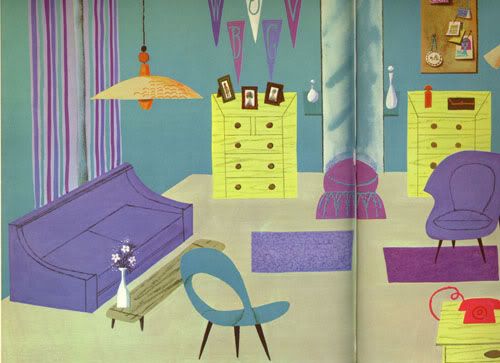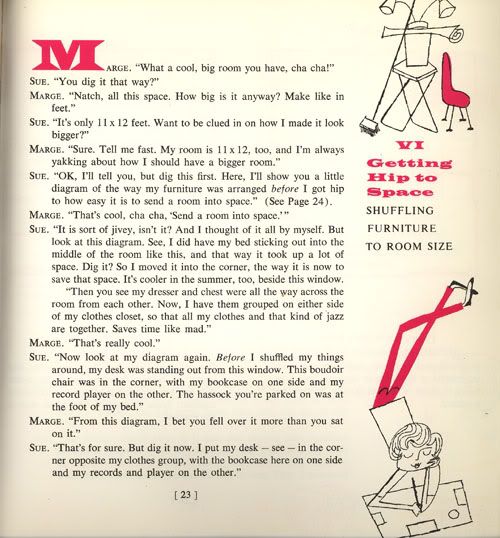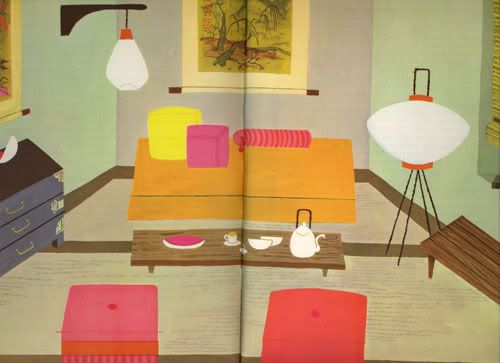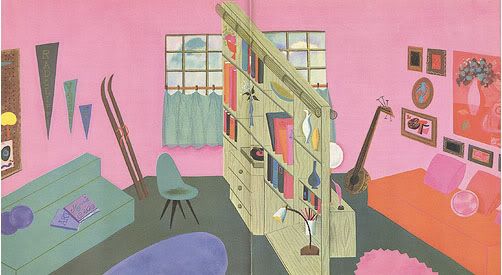 Is this not jivey beyond belief, cha-cha?