Up, up and away
My beautiful, my beautiful balloon
Suspended under a twilight canopy
We'll search the clouds for a star to guide us
If by some chance you find yourself loving me
We'll find a cloud to hide us
We'll keep the moon beside us
Love is waiting there in my beautiful balloon
Way up in the air in my beautiful balloon
If you'll hold my hand we'll chase your dream across the sky
For we can fly ... we can fly.

Up, Up and Away, by The Fifth Dimension
This song is such an easy listening standard, but the words are really pretty, don't you think?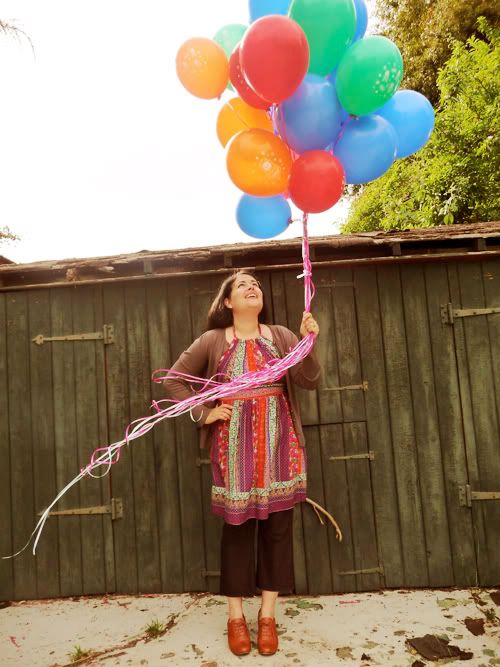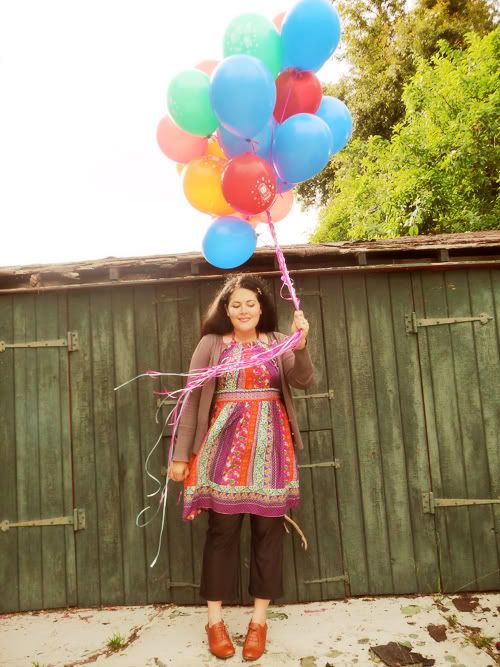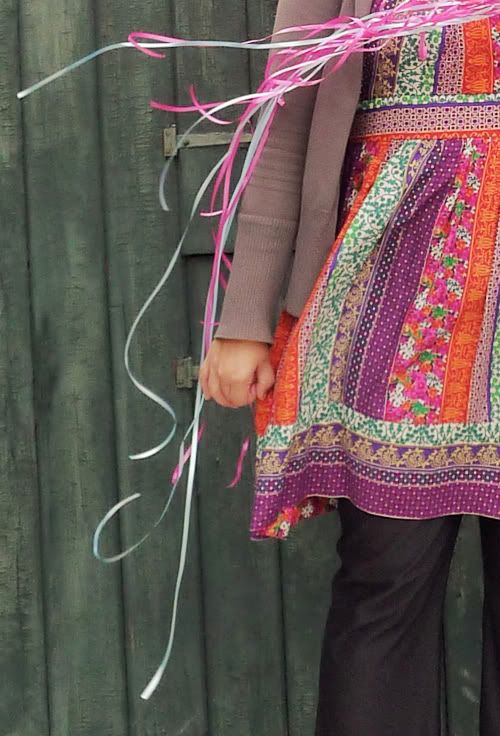 + Beat up, gray cardigan from Target
+ Boho halter dress that looks vintagy, but is really from Forever 21 (shhh, don't tell...)
+ Black adidas yoga pants
+ Kenneth Cole brogues
+ A big ol' bouquet of balloons from my sweet hubby Greg (leftover from a baby shower at his work)

It doesn't matter how old you are, balloons never fail to make you smile. If only I could really soar up into the sky, I would fly up over the mountains and land right in your backyard so we could share a cuppa coffee and and gossip about Jon & Kate, who our favorites are on So You Think You Can Dance....and are we really going to watch NYC Prep?? Hmmm....