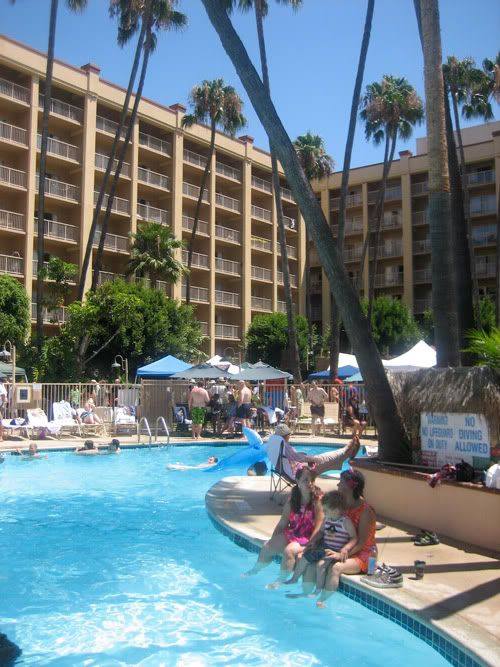 Tiki Oasis, how I love ya. If you've never been, you must. It's a sun and fun filled weekender down in San Diego celebrating the magic of classic 50s/60s Tiki culture. Hosted by premier Tiki expert Otto von Stroheim and his ultra lovely wife Doe (who happens to be one of my bestest pals!) it's truly a super cool experience. Basically they take over the historic Hanalei hotel and fill it with amazing bands, DJs, dancers, loads of tiki mugs brimming with tasty cocktails and unique symposiums on the history of tiki.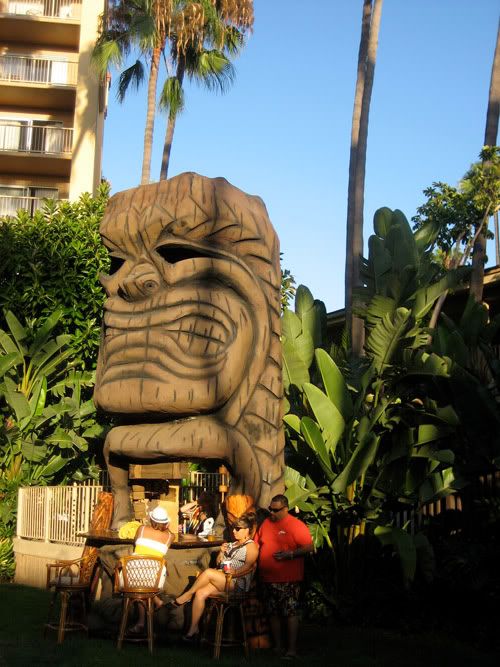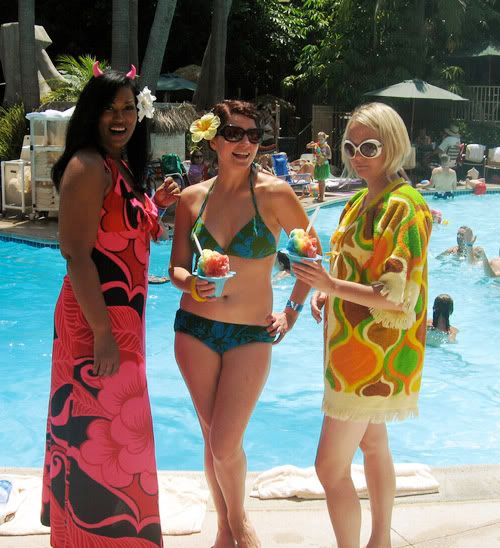 Some of my gorgeous gal pals. Please note the luscious Lady T (aka The Vixen) in sportin' a yummy Frecklewonder vintage gown. Ooh lala!  
Two years ago I performed at Tiki Oasis with The Devil-Ettes and we had a blast.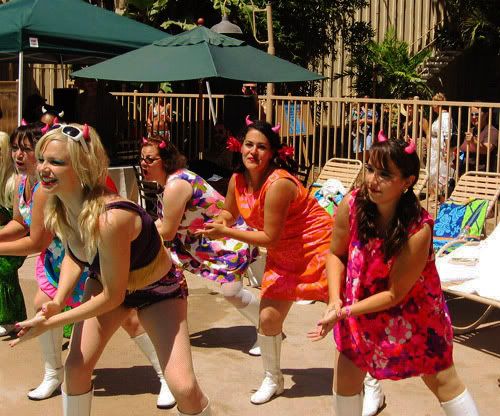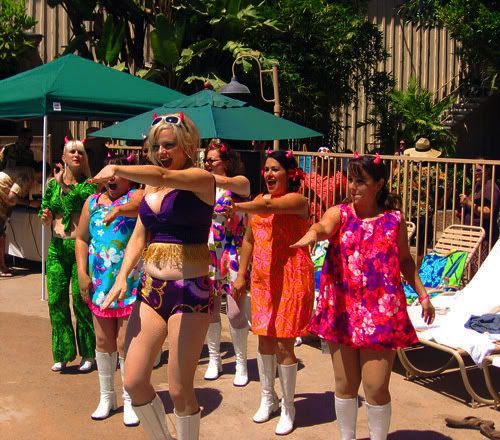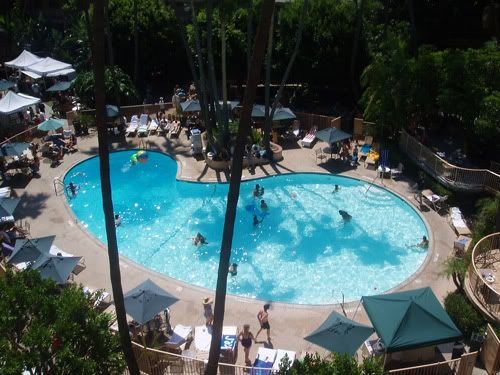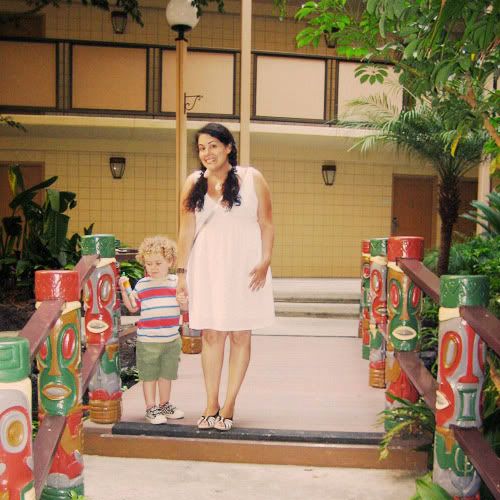 Greg and Wolfie came and it was the ultimate in cool family fun. By day you could lounge poolside to the soothing tunes of a retro, exotica band (or amazing DJs spinning vintage vinyl) or check out the bazaar of goodies for sale (we even snuck off to the San Diego Zoo and Sea World).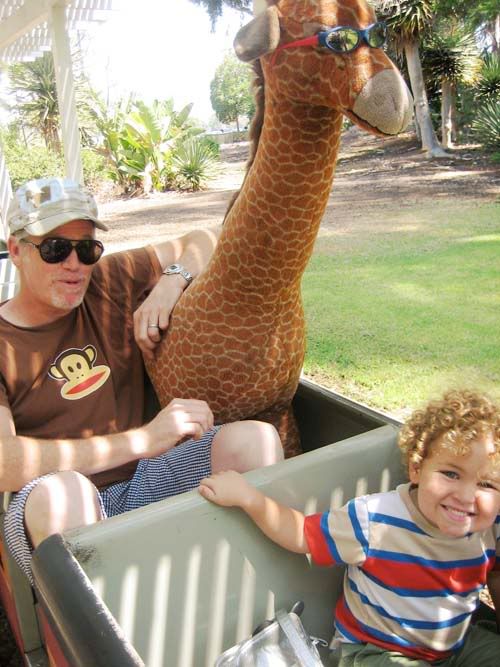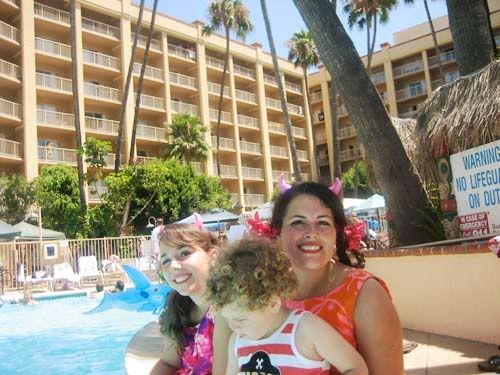 Look how little Wolfie looks! Awww.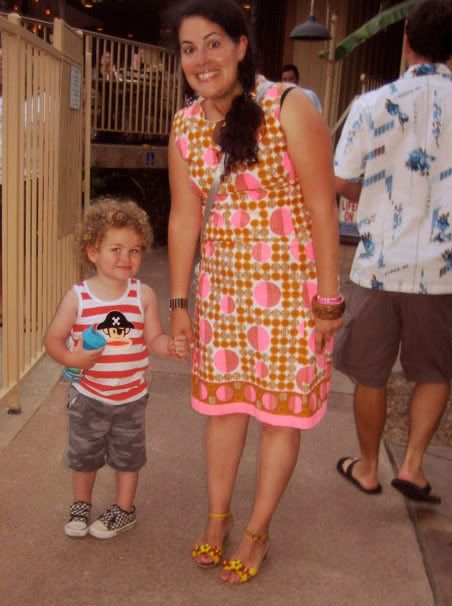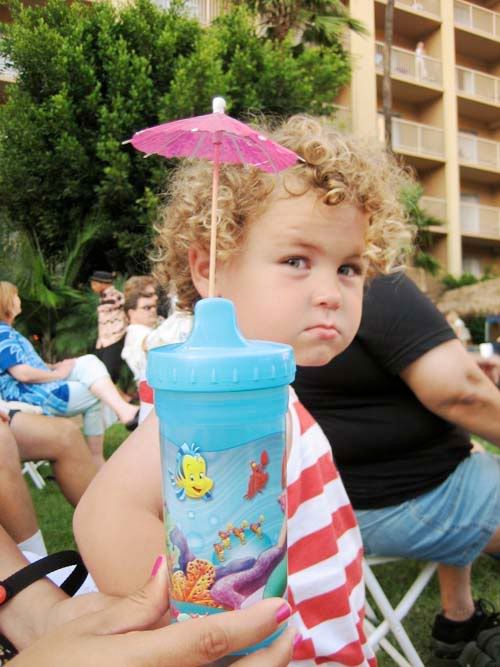 Wolfie wanted a little umbrella in his drink too. He had a blast despite the major poutitude going on here! haha

At night the party kicked into high gear with bands and other live performances.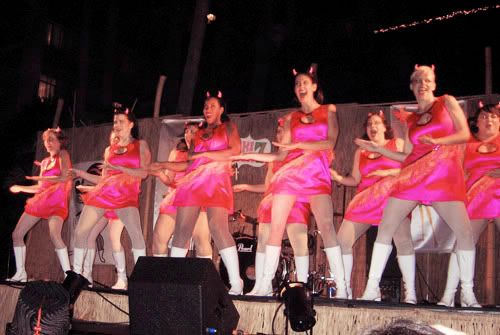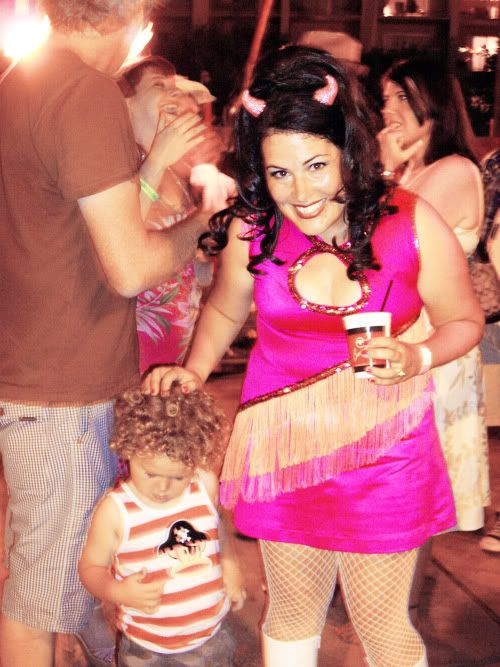 The thing I loved was that there was something for everyone, truly an "all ages" event. There were loads of kids, so Wolfie was able to dance and enjoy the music that started at dusk, but the party went on all night for those singletons who were up for it (not to mention the after hours "room crawl" featuring different tropical libations! Don't fret, Greg was kind enough to let me stay out with the ladies while he put Wolfie to bed, but I wasn't up toooo late. Promise!). 
This is the gorgeous Doe and her handsome hubs Otto, the master minds behind all this genius: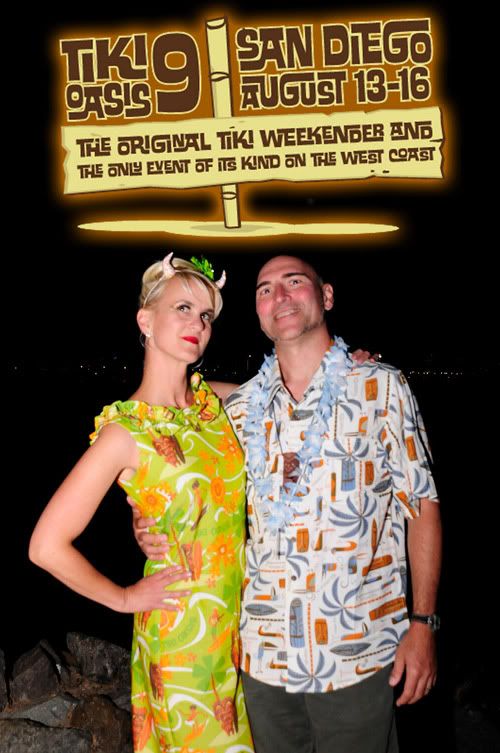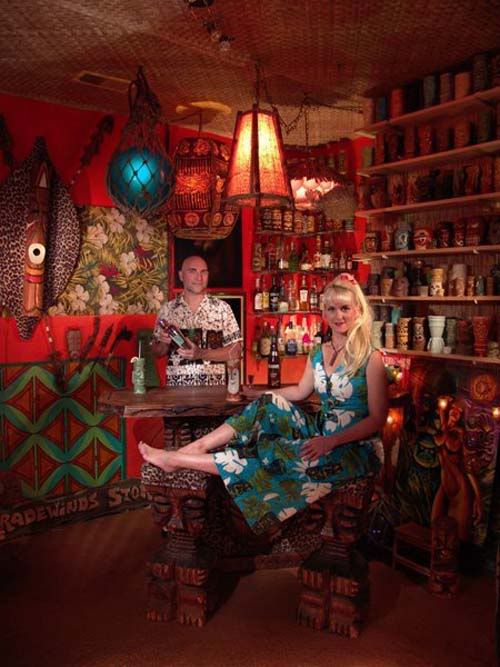 Of course my favorite thing the whole weekend were all the fine vintage tiki fashions that everyone was sporting. So colorful and fun.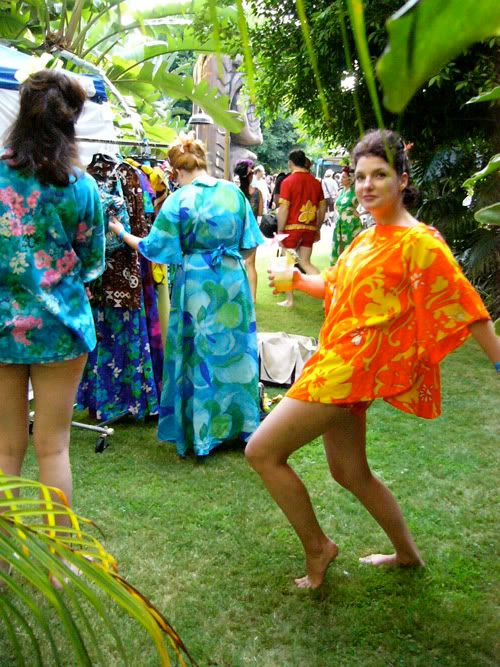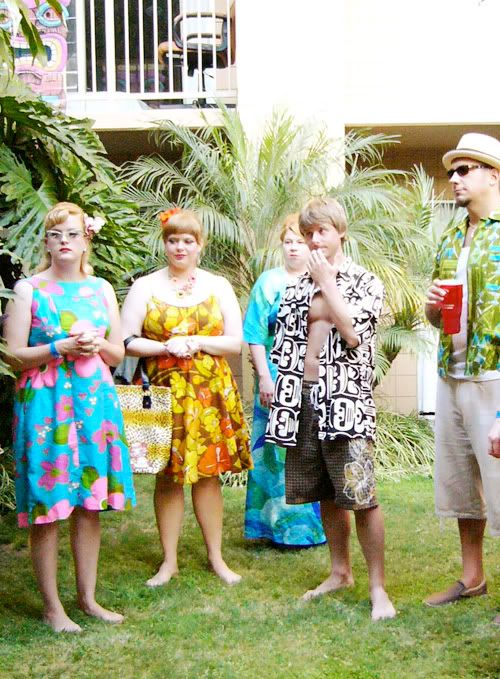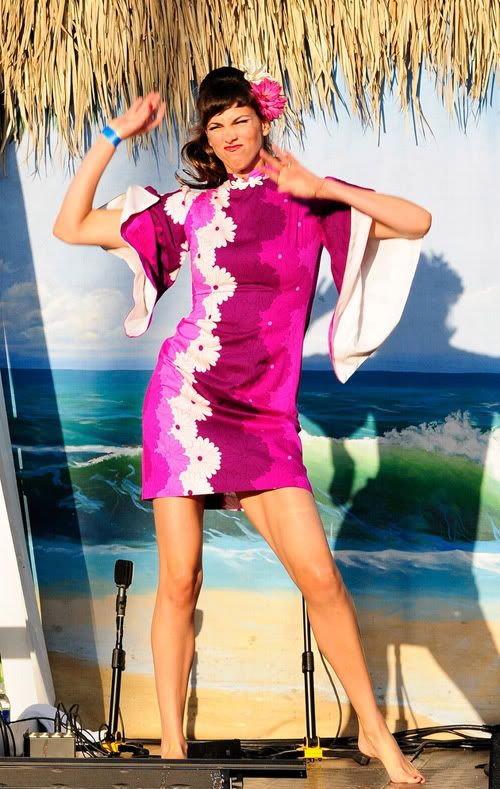 Above, The Glamazon is a tiki gogo dynamo. Below, The Knock Out looks fetching beyond belief with her lil uke.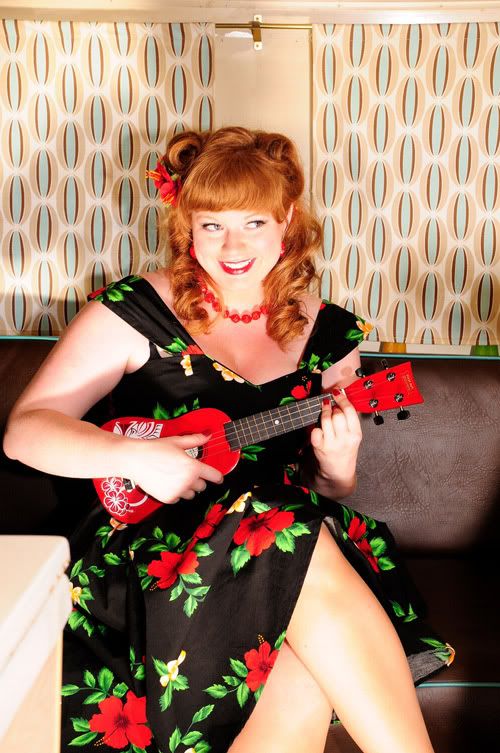 This year I was unable to go, but my adorable friend Stephanie went and took tons of photos. She has started a children's clothing line called Pineapple Princess and makes the most fabulous little rompers out of vintage barkcloth.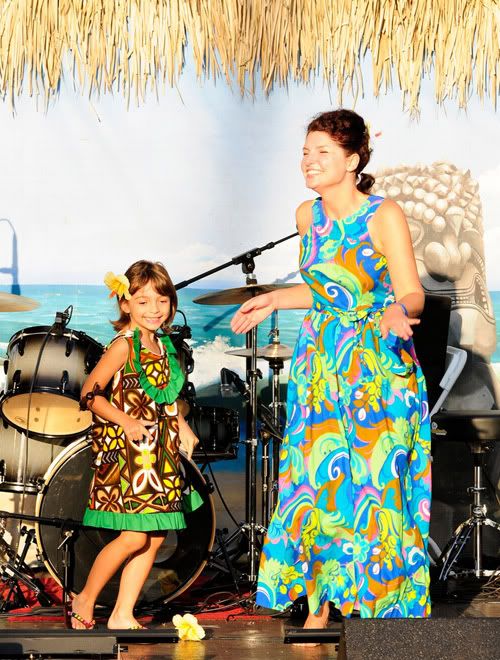 How cute is Steph, folks??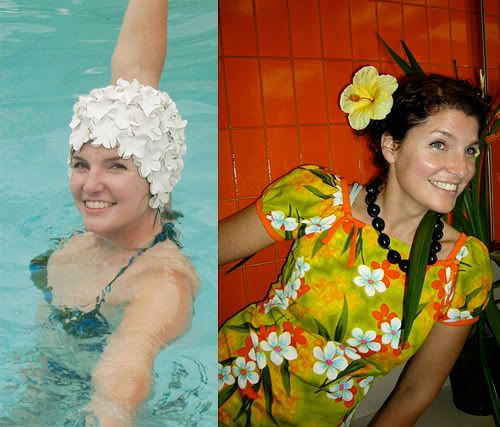 Check out the Tiki Oasis website or Flickr group for even more awesome photos and think about booking yerself a room next year. I guarantee it will be a weekend you won't forget!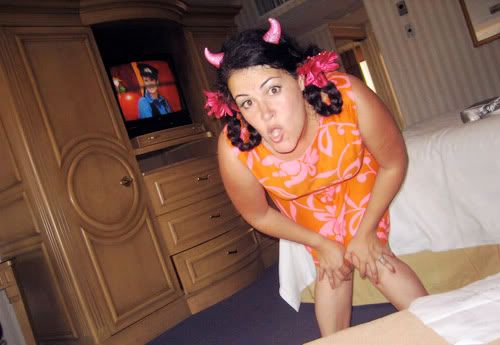 Images: My own, Stephanie's, Tiki Oasis, Jim Fereirra