Soooooo. i kind of want a new handbag. Nevermind that I told Greg a few months ago, "Don't let me buy anymore shoes or purses. If I do, you hereby have license to nag me." Ahem. Let's just say that a girl can change her mind....and thankfully Greg hasn't nagged me once. OK, maybe raised a brow here or there.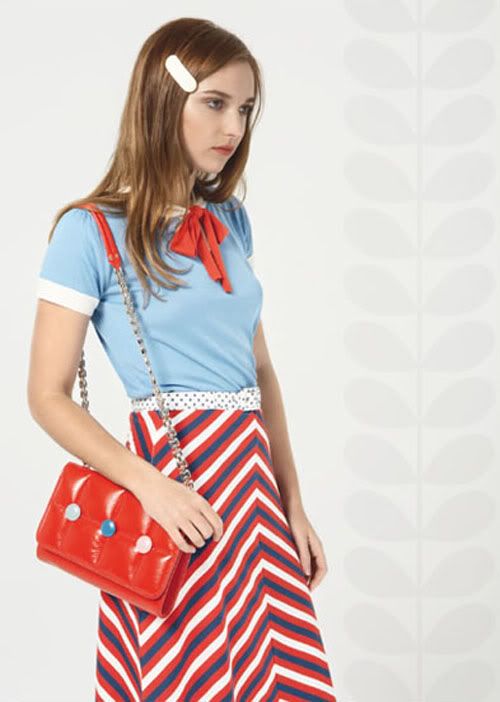 I've been looking around for a while bow. I knew I wanted a bag that is big enough to tote to work, but still kind of cute and stylish. Then I saw this adorable Orla Kiely bag on a friend's arm and fell in lerve. I actually thought it was vintage when I first saw it. After doing a lil research and I discovered that the bag comes in three colors: Red, Beige and Yellow.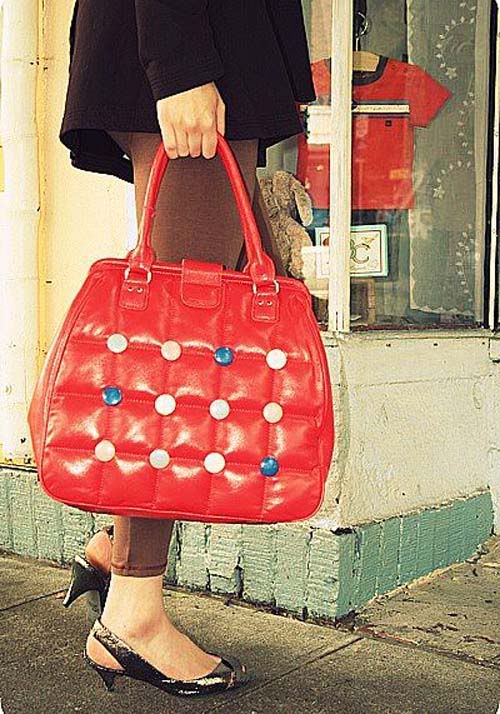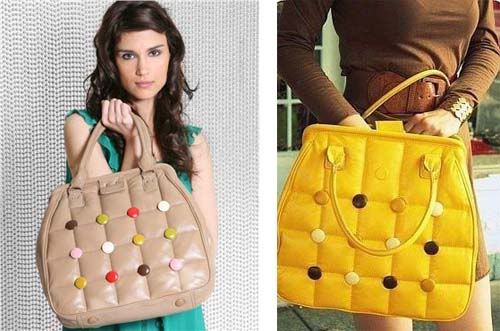 So the million dollar question is, WHICH COLOR??? The red is gorgeous and a no-brainer. But yellow is so lemony and perty....Then again, the pale brown is so cute, with those geniusy little colored buttons—almost more unique because of the unusual beige. Waaah. I need your help people. I know not everyone likes to comment, but this is easy peasy AND anonymous. Just click and help a girl out.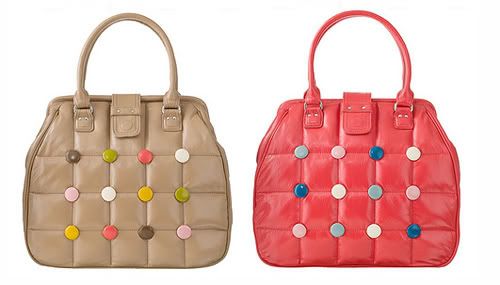 Which Color Bag Should I Get?? Keep on voting gang!