I really adore vintage luggage. Although let's be clear, I certainly don't love schlepping it around town. I totally admit that all my beloved old vintage suitcases & train cases weigh a freakin' ton and are total back breakers. I'm more than happy to roll my little green wheelie suitcase all over the airport. (A trip to Vegas with the Devil-Ettes sporting my pink hardshell Samsonite suitcase taught me that lesson—sweaty sequins do not a glamor girl make, my friends.)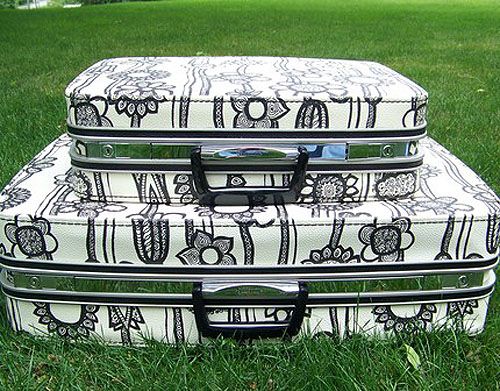 One of my favorite vintage bags is the Samsonite Fashionaire line. The distinctive black and white floral pattern is so great, and of course the bold orange lining is a total dream. I have several of the bags from this line and they just make me so darn happy. My favorite is the carry one bag because its the most practical.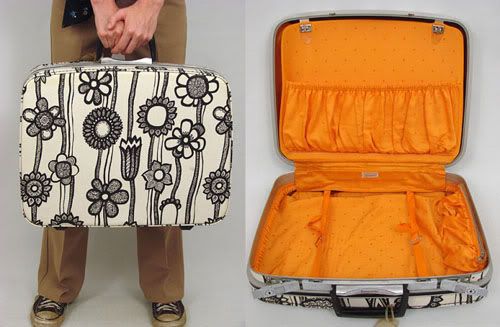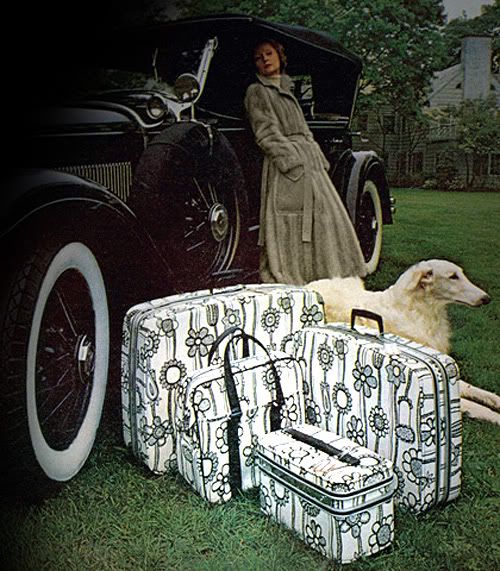 Samsonite recently re-released the line as part of their Black Label Collection. The added a roller bag (of course) and also including a jivey black version with white flowers. Christina Ricci as the spokes model although I never really saw ads fr the campaign. The suitcases cost a pretty penny and I'm not sure they sold very well. I will say that this tends to be the "go-to" vintage suitcase for stylists all over the place. I always see it in random commercials and music videos.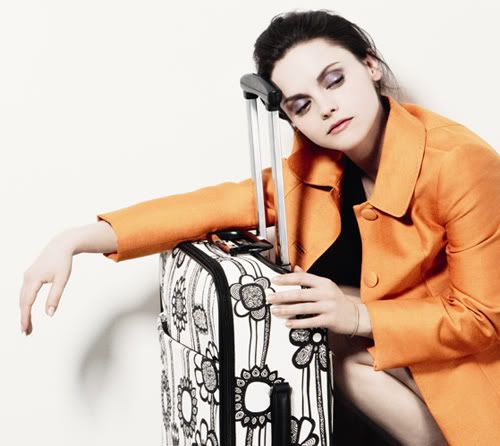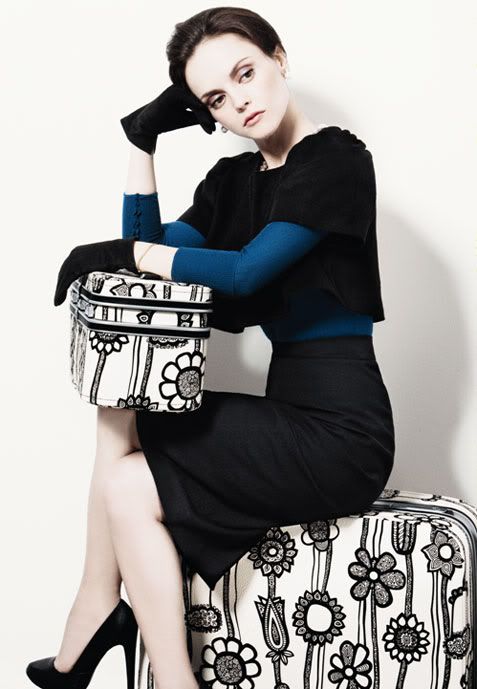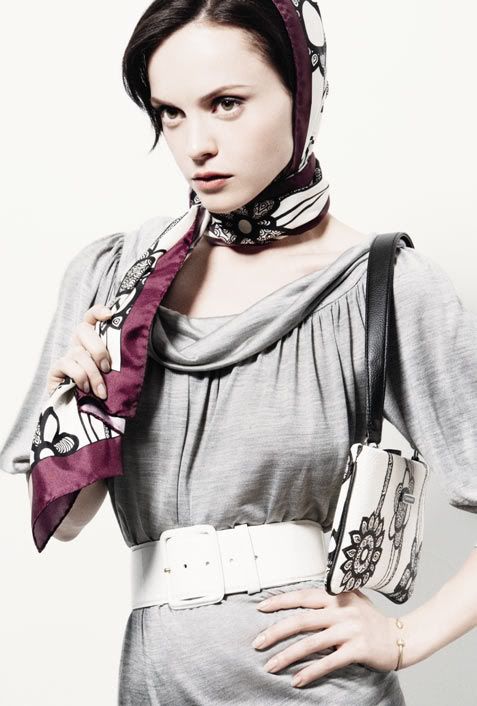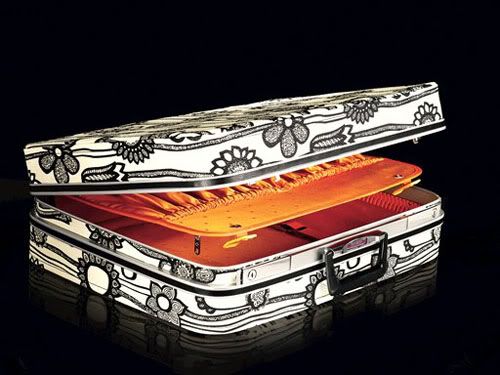 If you're intrigued by the Fashionaire, and you know you are, you can often find them on eBay. Occasionally they are listed as "Samsonite Marimekko" although this is false. I'm fairly certain that marimekko had nothing to do with this line and it was just some enterprising eBayer who started listing it that way to drum up interest!

Oh, so check this out cha-cha, a while back I found this awesome little tunic that had the exact same pattern on it. Very cute eh? It's not vintage but who cares. It's still fun.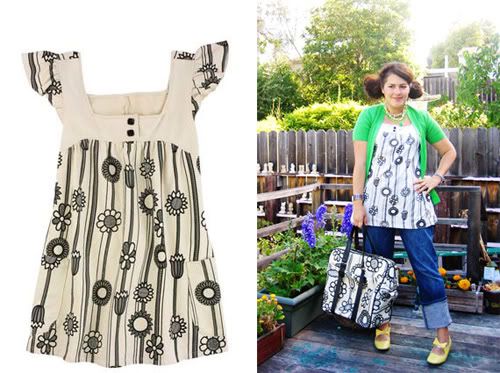 [Do I get bonus points for seamless use of JIVEY and Cha-Cha?? See next post if you have no idea what the hell I'm talking about!]