Happy Friday my lovelies! You want awesome vintage photos? You got 'em.
Most are from this fabulous site,
Square America
. Have you ever visited them? You'll die. Loads of good stuff over there. Let us begin with this somber cutie: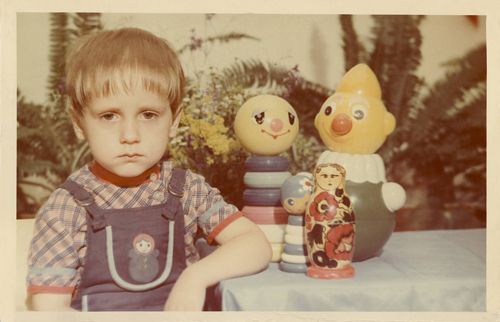 So young. So serious. At least this next little lad is knows what it means to share.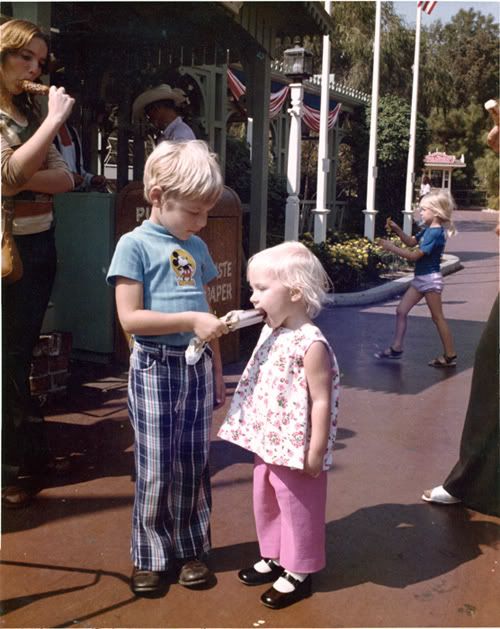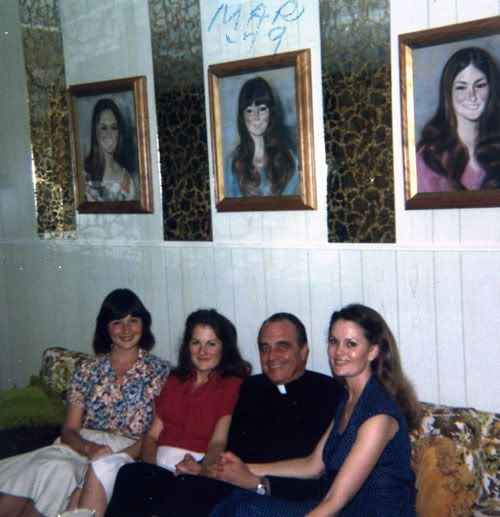 This fabulous portrait is from 1979 and is from the super fun Flickr page of
Tommy and Georgie
. I love the girls sitting under their own portraits, but the priest? A stroke of genius.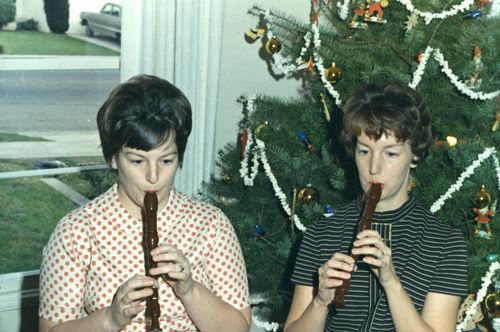 Oh, where to begin??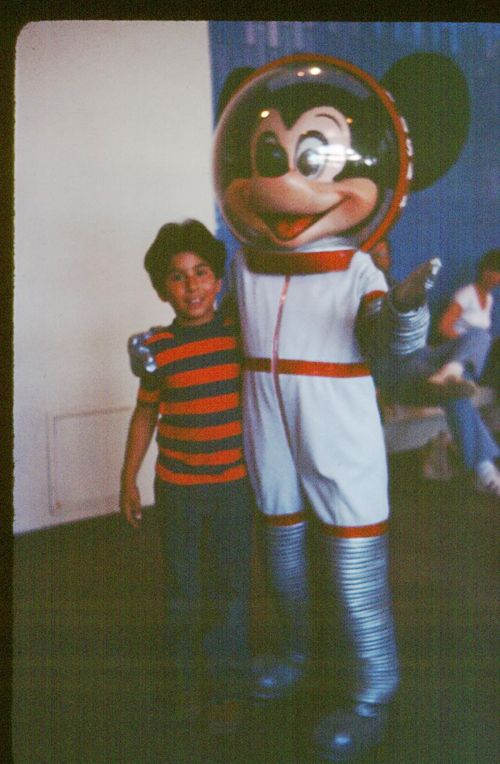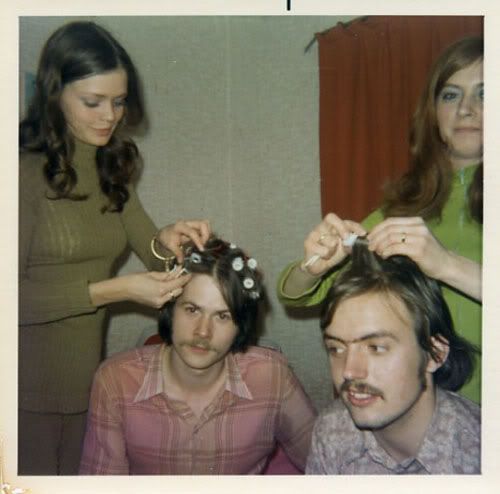 OK, so for this last photo we have something really special folks. This seemingly innocent image of two dudes getting their hair curled is from a night of pure early 70s bacchanalian excess. Somehow the folks at Square America got their hands on a roll of film from the entire evening...and seriously, it's insane. People smoking, dancing, boozing, laughing....and then some. It's clearly a bunch of drunken friends having an all out bash. There is a touch of minor nudity (a topless lady here or there, guys in their 70s fundies— nothing too scandalous), but I've never seen so many photos all from one crazy "back in the day" night. The result is kind of mindblowing. Ready to join
The Party
??