I love the 60s and I work in advertising...so explain to me why I have never seen an episode of Mad Men?? It makes no sense. It's like this show was tailor made for me. Despite never having seen the show, I'm wise to the antics of Don Draper and his crew. I must say that January Jones (the actress on the show who plays Betty Draper) really has the best name ever.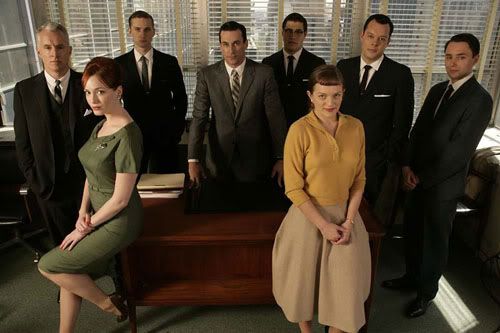 So this has been making the rounds and I thought you guys might have some fun with it if you haven't seen it already!  It's the "Mad Men Yourself" generator on AMC.com

It's a fun little engine that lets you turn yourself into a stylized little character of yourself as you might appear on Mad Men. The results are a little bit Shag and whole lotta fun. They never have enough options to truly make you look like yourself, but it was fun to think "What WOULD my spazzy hair be like back in the day?"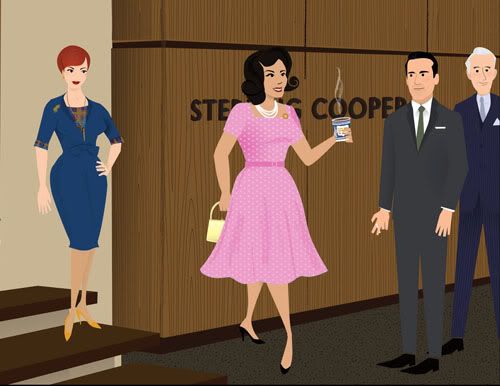 So this really looks nothing like me, and I certainly don't have the boobage like this lady does, but it was the closet I could come. This is my "evening" look. haha.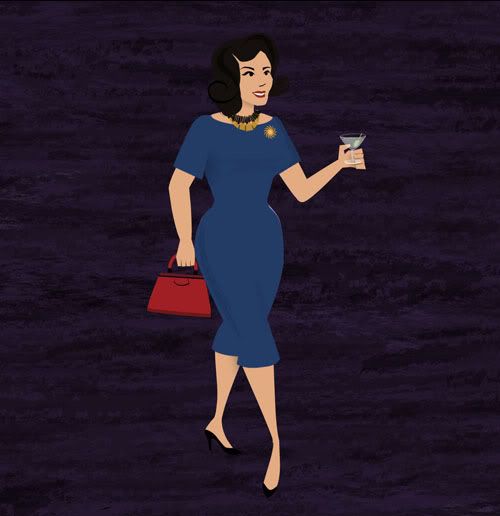 The wardrobe on the show is pretty amazing. The dress on the far right is my pick!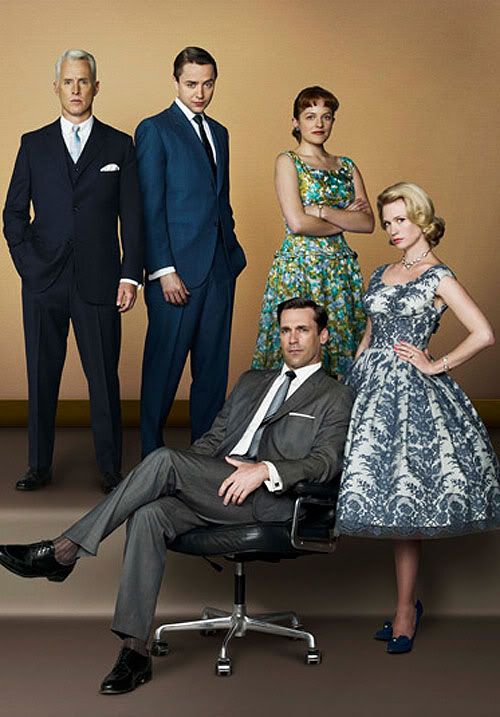 The green is pretty divine too, don't you think?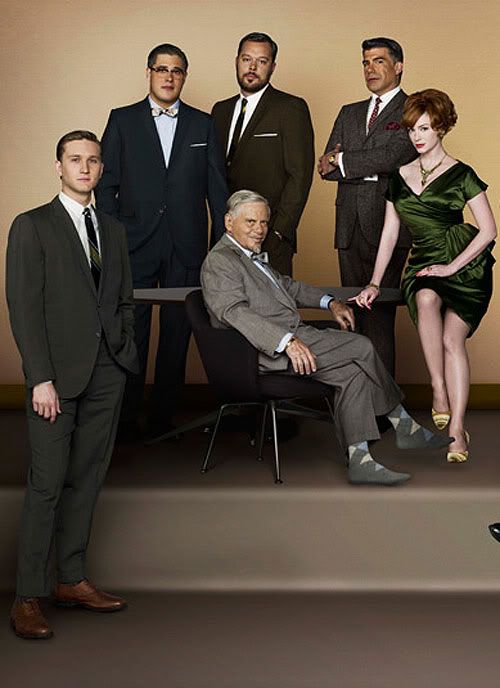 OK gang, let's see YOUR Mad Men character.