Because I'm blind as a bat, I've been wearing glasses since 5th grade. I made the move to contact lenses years ago, however I have to say that I still totally love my glasses.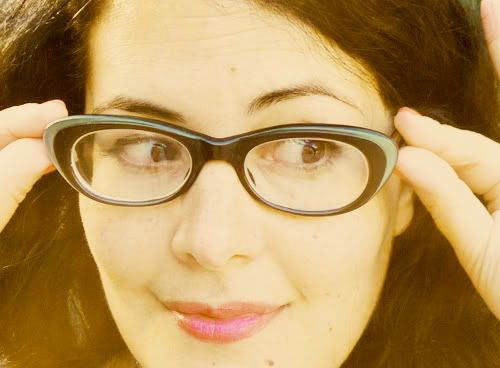 A few years back I found some really cool vintage frames at the Vintage Fashion Expo and they've been my faves for ages. I love old frames with little embellishments (like teensy rhinestones or fancy designs on the arms) and I really love cat eye frames—unfortunately I have a big ol head and if I wear cat eyes I look like a lady from the Far Side cartoons. But I really especially love dark, old timey "grandpa glasses" on girls. There's just something about a masculine, heavy frame on a sweet girlie face that looks so cool & hip to me. I'm also loving the bigger 80s Urkel frames on some of these ladies.  Call it nerd chic or sexy librarian, I think it's adorable. I really should wear my glasses more often.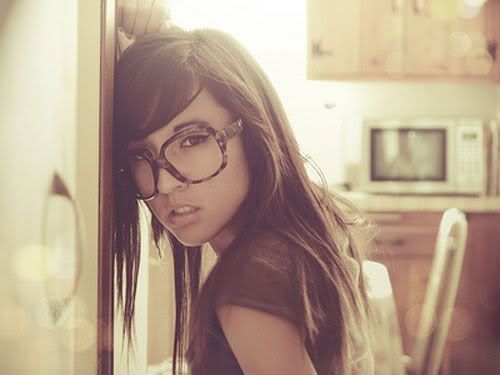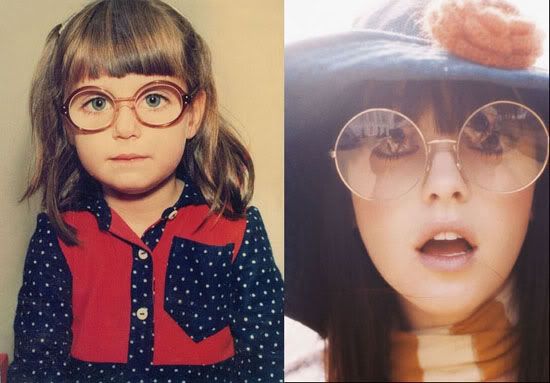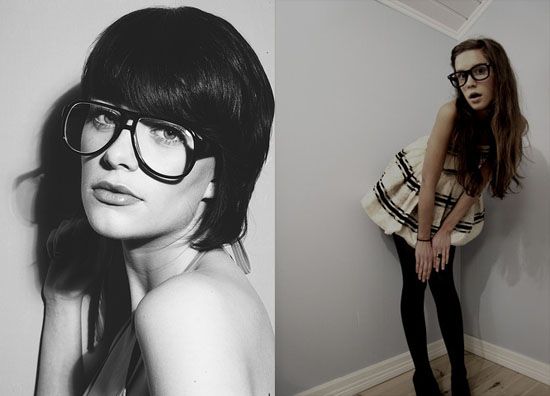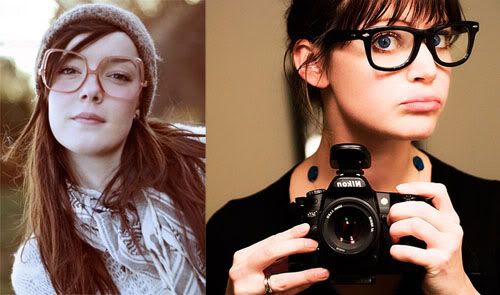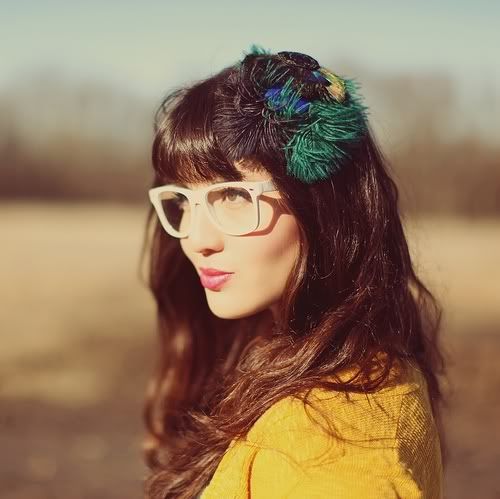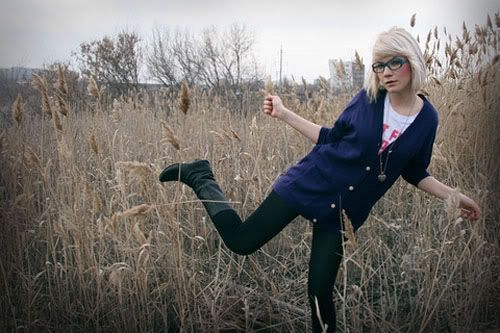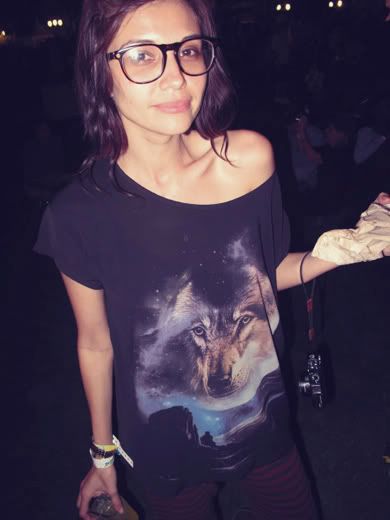 Images: 1, 2, 3a, 3b, 4, 5, 6a, 6b, 7a, 7b, 8, 9 10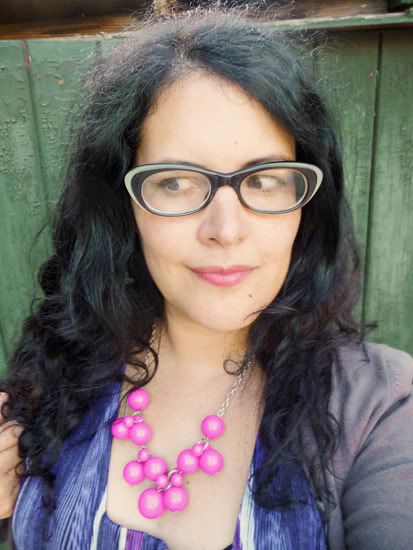 Gee, don't I totally look smahta with these?? As a lil tip, most optometrists can easily put lenses in vintage frames for you.
To get your hands on some vintage spex, try hitting up the local antique malls or pop online at vintage i wear, or fifties frames, and of course etsy.