I remember thrifting one day and finding an amazing coat. It was a beautiful deep cherry red and had fantastic white and gold buttons—the classic mod spy coat trench. The lining was spectacular too, all pink and white psychedelic. I put my hands in the pocket and felt a small square of folded paper. It was a short, handwritten shopping list: milk, bread, cream of mushroom soup, chicken (I smell a casserole cookin….). Thrifting, antiquing, flea marketing shopping etc are all about finding those special lost or forgotten treasures. But I especially love when you get a little bonus like a shopping list or birthday card with a special message from inside. The Holy Grail of these bonus prizes, however, has to be vintage photos. If you're really lucky you can still find old shoeboxes or photo albums filled with these forgotten treasures. The colors and content can be sowistfully weird and wonderful. I have a small stash of old photos myself, but my favorite "online curator" of golden oldies has to be Flickr's superbomba. I love what she says about the photos she finds:
"I like extremes. Really boring or really interesting. Full of nothing or really over the top. I like anything where a person looks sad or awkward or nuts… anything excruciatingly mundane. Ultimately I look for whatever captures my imagination somehow."
I think that's really it. Vintage photos are best when they are totally over the top or extremely banal. Here are some of my faves….the dog cake is really out of control, don't you agree?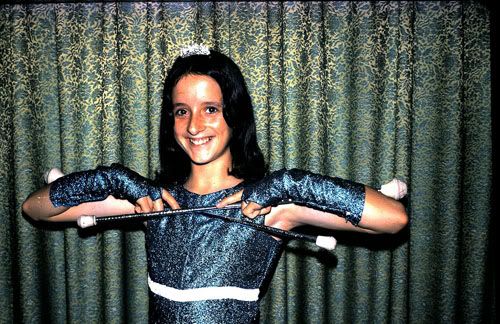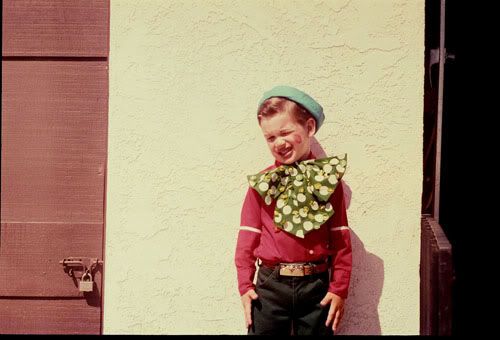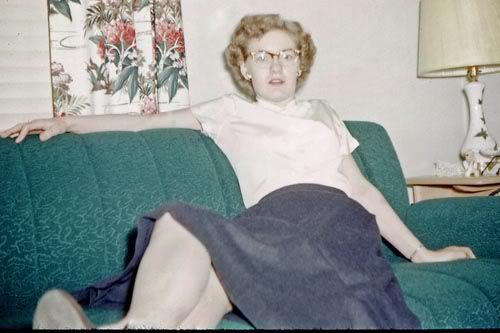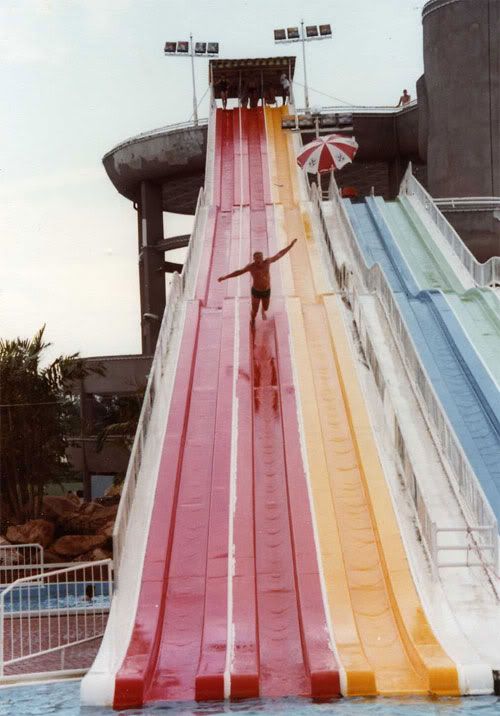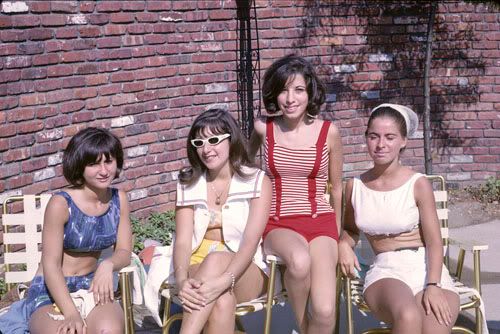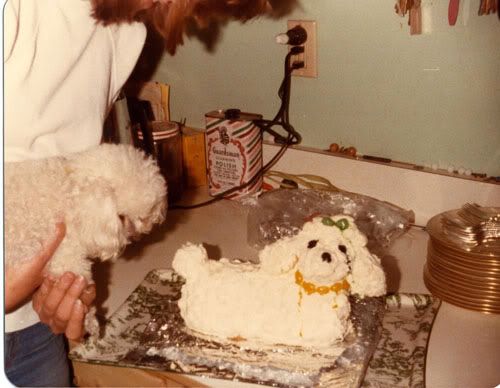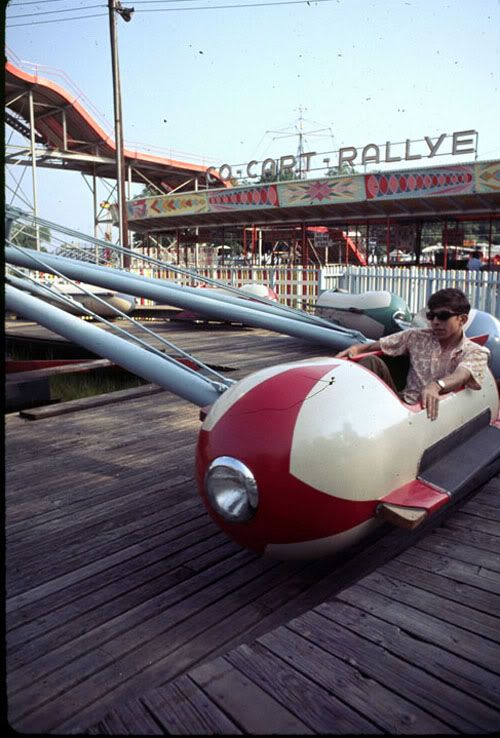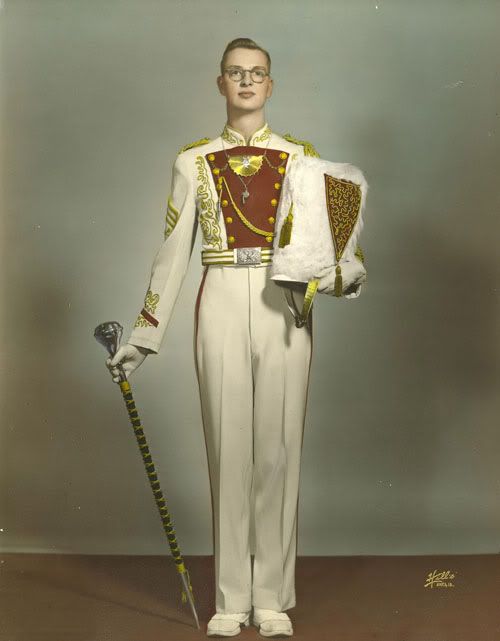 I am gaga for that little vintage bathing suit with the faux strappies....but something tells me I'd look like Humpty Dumpty wearing that. Harumph.
Images: the amazing superbomba
Interview excerpt from here.