I've mentioned before I'm kookoo for vintage children's books—particularly those with a stylized, mid-century feel to them. I started collecting retro kids books long before Wolfie was born, but I have to say I really started scouring the thrift stores with an eagle eye after I became a mommy. Story Time Tuesday is a new feature where we take a llil peek at some of the amazing illustrations found in those classic books!

First up? The lovely work of Alain Gree. Alain Gree was born in 1936 in France and during the 60's and 70's he produced a zillion amazing children's books. His style is so charming I really can't get enough of it. I've been lucky to find his books in both French and English at thrift stores, but you can also buy them online.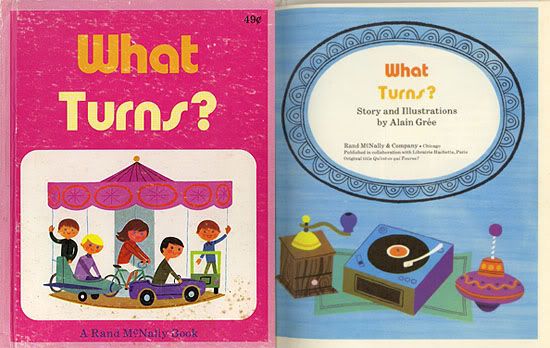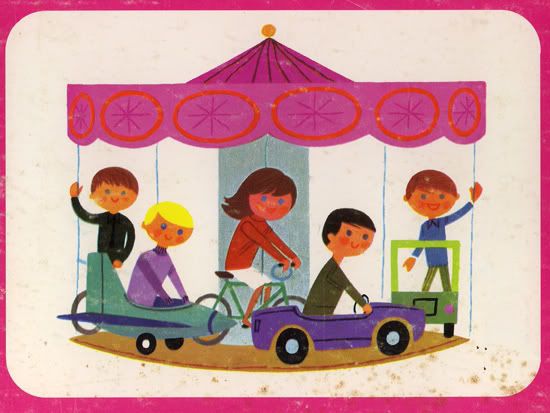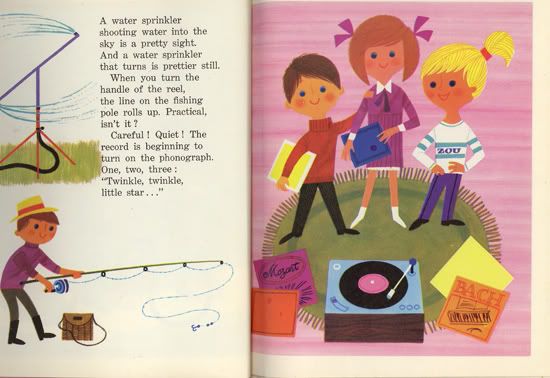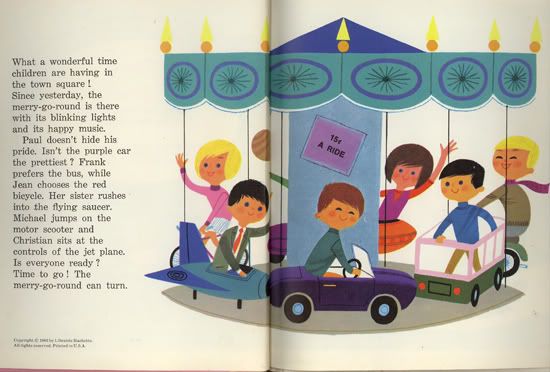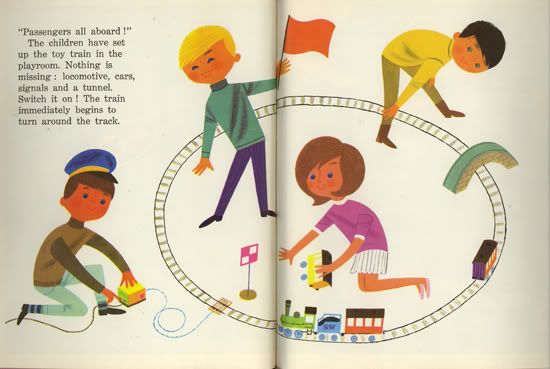 I love the punchy colors and the sweet little mod kids featured in his drawings (I mean check out that turtle neck and those sweet little boots! How hip is that??). See more of Alain's amazing work HERE

Alain recently began to license his work and a company in Japan (of course) is selling the most adorable mugs and bento boxes with his illustrations. You can get one for yourself HERE
Because really, couldn't we all use an adorable new bento?