Last year the "heart" pendant seemed to be all the rage. I saw those suckers everywhere (and yes, I had two myself). Lately I've been feeling like the fancy key is the new heart. And I'm into it for sure. There is something about a good old-fashioned skeleton key that seems all mysterious.
Here are some groovy keys I'm coveting:
I love the mix of modern, laser-etched acrylic with the old timey key sillouette. From the awesome Star of This is Star and available in red, black or white.
Image: Star's Etsy Shop
If I had the bucks, I admit these bedazzled keys from Tiffany are quite the snazzy snazzer.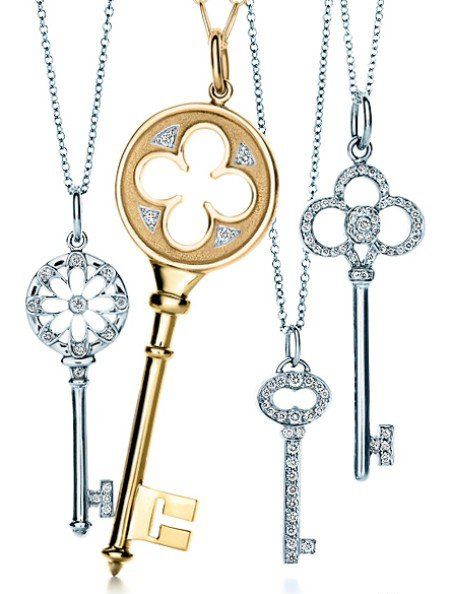 Image: Tiffany
I went on eBay and found a zillion vintage keys for a song. They'd look smashing on a velveteen ribbon or chain.
Image: eBay
And finally, look how cute and cool this lil sucker is! It's a USB Key from Alissia Melka-Teichroew called "The Key to your Memory".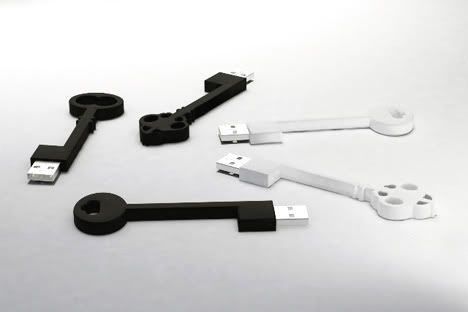 Image: yanko design