There is fashion....and then there is FASHION. I don't know where I've been, but I only recently discovered Jean Charles de Castelbajac. ("Say what?" oh good....maybe you haven't heard of him either...) His clothes push avante garde to the extreme. Playful, outrageous, silly, amazing, shocking. You name it. JC de CB has done it. And while the kermit the frog coat it a leeetle bit insane, I would kill to wear this Michael Jackson dress.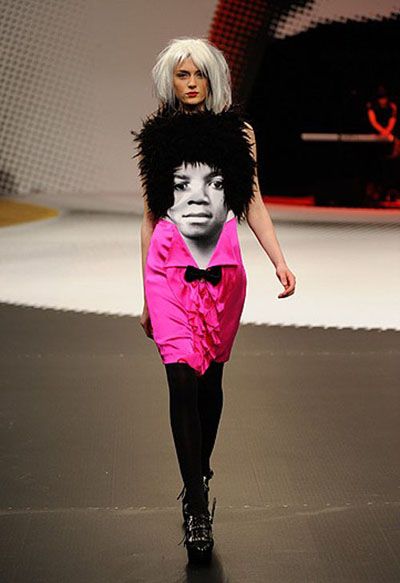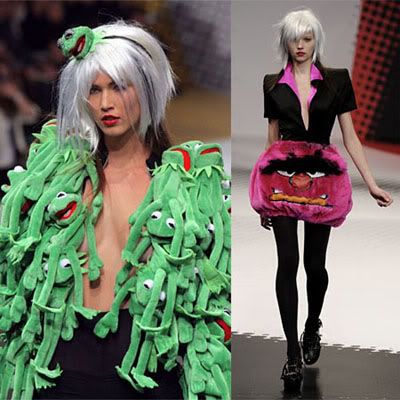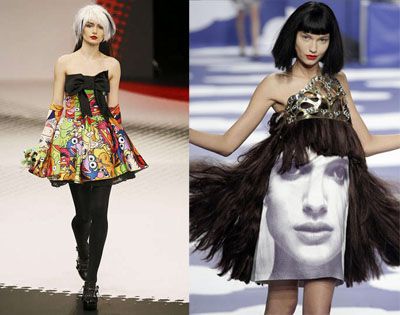 OK, so now you're probably thinking I've lost my mind....but stick with me here. His runway shows are more like performance art. I know if I saw someone wearing this on the red carpet I'd probably be the first to giggle and make a snarky joke. But you have to appreciate how insanely cool and zany this stuff is. This was his latest collection, I believe—and there are little elements here and there that I think the average gal could totally rock: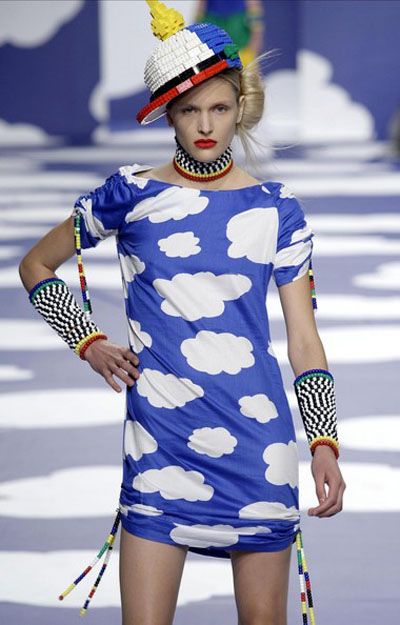 Lego hat anyone?? But I think the dress is pretty great.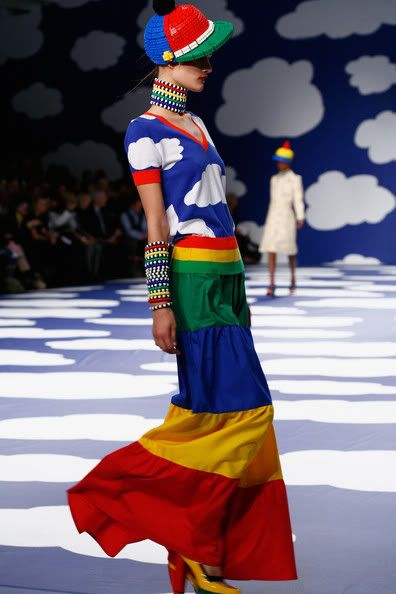 I love the idea of wearing stacks of fun jewelry in bold primary
colors like this...the hat, not so much. The necklaces remind me
of 80s friendship beads.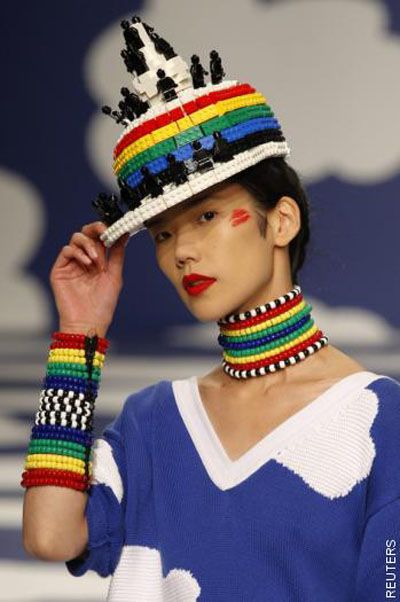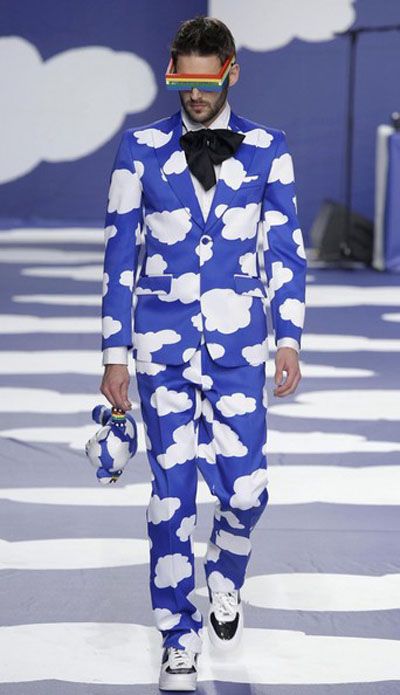 Heehee, that suit is soooo Elton John. But check out this coat 
and that huge-but-darling red bow on the next photo, pretty adorable no?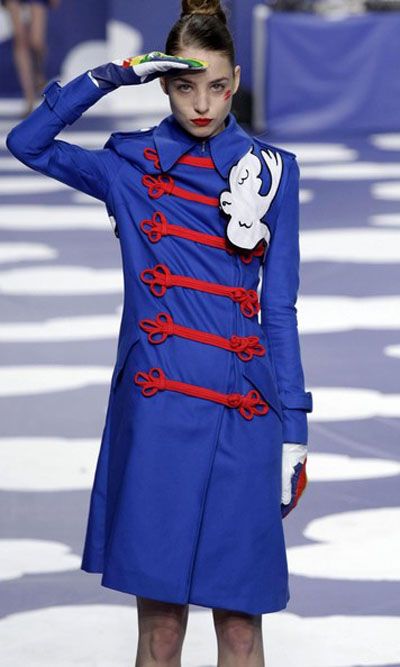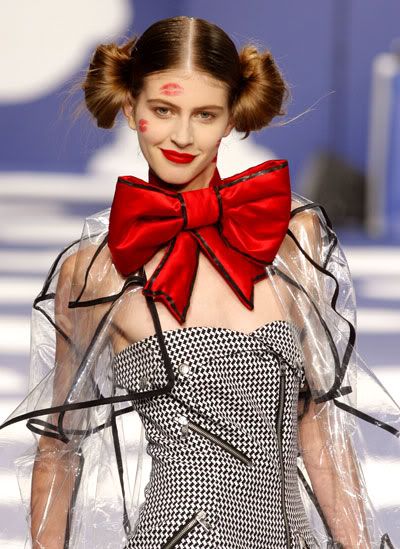 And of course, this Obama dress totally rules. Love that sequin smile!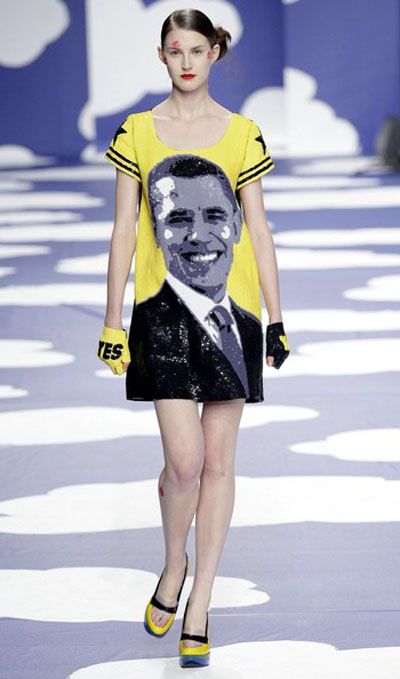 Apparently Katy Perry wore it to the European Music Awards.
Amazing. I know this stuff is way over the top, but it's a good
reminder that fashion can be playful...and we don't have to
take ourselves toooo seriously!