Have you ever wondered what it was about that amazing dress in the Anthropologie catalogue that really made you swoon? Was it the fabric? The cut? The color? Or was it, perhaps, simply the photograph? Maybe even more specifically....the styling? Photo styling is an amazing art. It's what can take an image from being a 9, to a 10 1/2. I have long been a vintage clothing seller on eBay and in the early days we all simply hung our clothes on a hanger or on a dress mannequin. One day I decided I needed to wear the dress so that you could see the way it hung. But then the dress seemed so plain, I knew I needed to add a cute handbag....and maybe some fun shoes....and of course a bold necklace to really show off the color of the dress. Before I knew it I had styled up a whole outfit—and the dress sold like hot cakes. I noticed a handful of other sellers (like my adorable pal Jenny of the incredible  frecklewonder vintage) were doing this too. The more we styled it up, the more people could really envision it as an outfit they might wear! Fast forward years ahead and today's eBay-ers are taking it to a whole new level, complete with fancy photo shoots and professional models. Ahh, the power of "the style."
In my work we often hire stylists to help us snazz up our shoots. Most people think being a stylist is simply about finding clothing and accessories, but there is a whole world of non-fashion stylists—and they're the ones who intrigue me the most. They are the wild minds who bring crazy props and gorgeous little details to each image to make it even more special. One of my favorites prop stylists is Robyn Glaser. Her work has filled the pages of Blueprint, Anthropologie, Domino and countless other pieces. I know I'm not the only one who loves her because as I was searching for images and info I discovered that my lovely Holly just posted about her on decor8 a few weeks ago (how I missed this, I'll never know!).  So with a nod to Holly, may I present The Coolest Job Ever....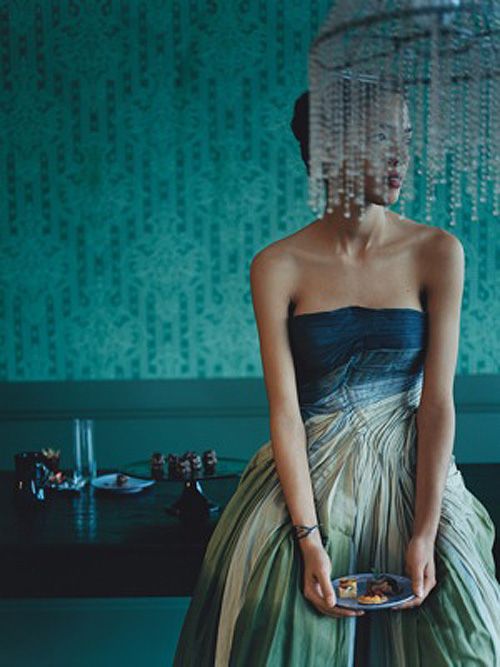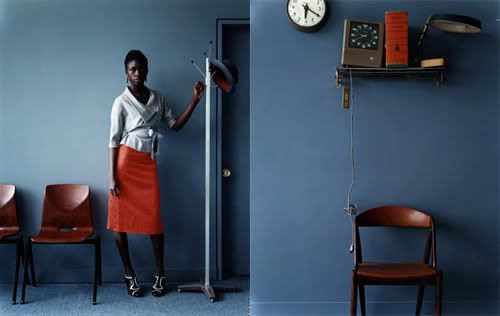 ">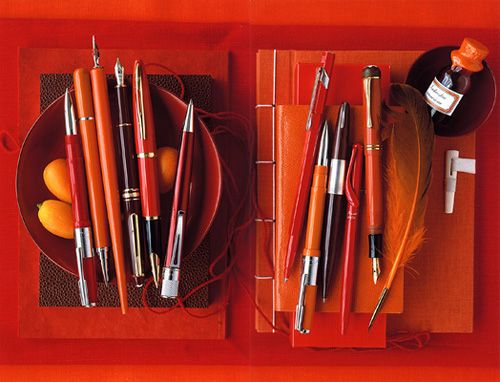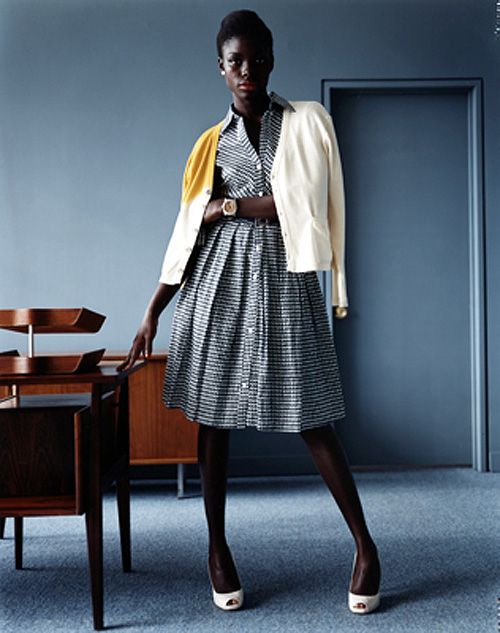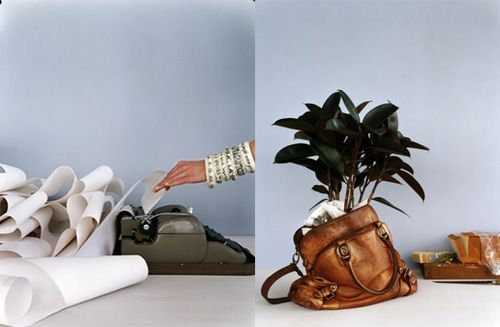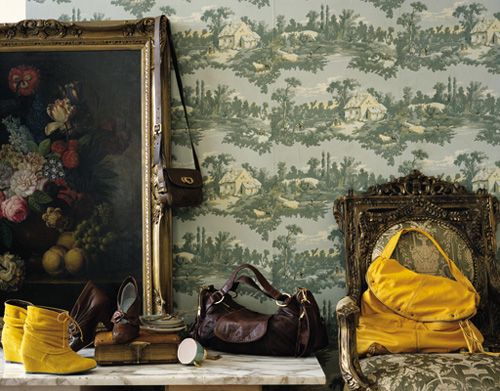 View the rest of Robyn's genius portfolio.
Swooooon! Those images make me crazy. And check this out, the groovy Apartment
Therapy posted photos of her summer cabin (I use the term "cabin" loosely). I think everyone's smitten with Robyn/cabin fever!