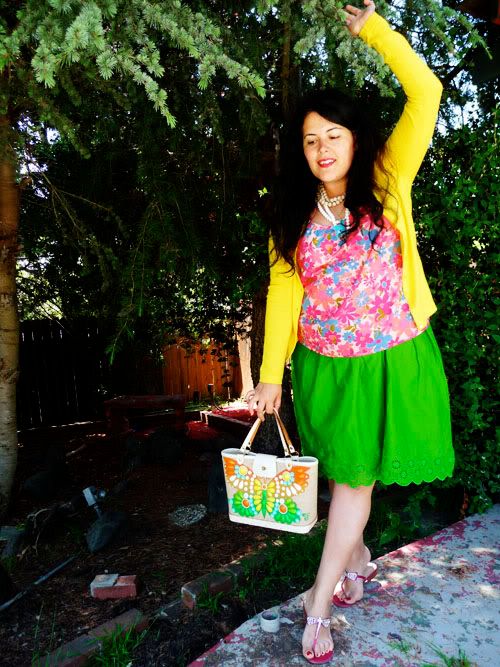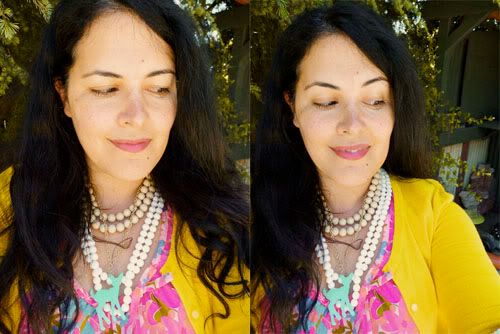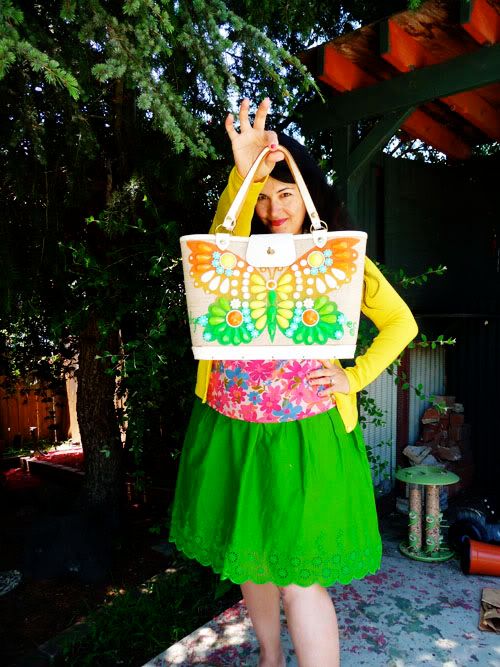 I love color (no kidding, right??). I guess this outfit is kinda my version of preppy....and with the exception of the shoes, everything was really affordable too. I've been intrigued by the resurgence of yellow popping up everywhere. I have to say that this cardigan was something I would have nevvvverrr bought a few years ago. But ya know, it really made me feel sunny and upbeat. I'm not 100% sure on the floral top...i love the fabric but its pretty boxy and I feel a lil....how you say.....shapeless? But the pinks are pretty awesome. OK, on to the deets!

+ Canary yellow cardigan. Old Navy
+ Tracy Feith floral top, Target (in stores now)
+ Kelly green skirt with eyelet detail, Old Navy (in stores now, also in white and a peacock blue!)
+ Vintage beads, thrifted
+ Little deer pendant, Forever 31, er...21
+ Hot pink and rhinestone dragonfly sandals, Kate Spade
+ Vintage Enid Collins Butterfly bag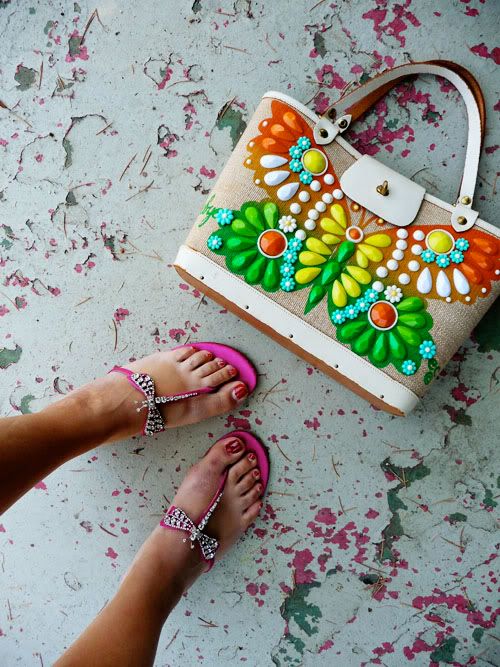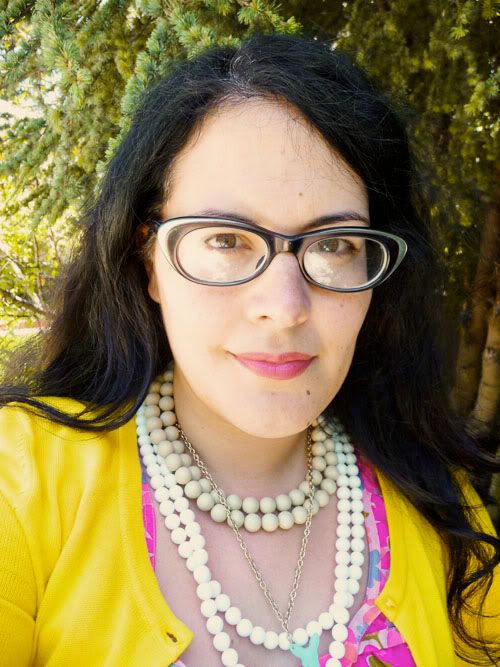 By the by, Old Navy has a ton of stuff on sale right now. The skirt, alas, was not. But I spied a bunch of bright fun cardigans while I was there and THEE cutest vinyl raincoat that looked so Kate Spade mod (it had a dusty blue and white pattern, super chic) and was like $8. If you have time, get over there! I love fancy snazzers but I'm also all about finding cute and affordable stuff too. Lemme know if you score anything!
Also I love this new Target collection. It's very colorful and fun. Sadly the dresses were all sold out but they are super fun and beachy cool. I'm eyeing the red lollipop top. See more
HERE
.