Hurry hurry, ladies and gentlemen, step right up! So, it's time for my weekly kooky model obsession post. I actually said this was Siri but it's really Jessica Stam (namesake of the Marc Jacobs Stam bag!). Thanks Kristin for pointing that out. Oops! Miss Jessica is a lucky duck because pretty much every photo shoot I've seen of hers is really innovative. Today's offering...a retro circus. There is just something about the circus is always so magical.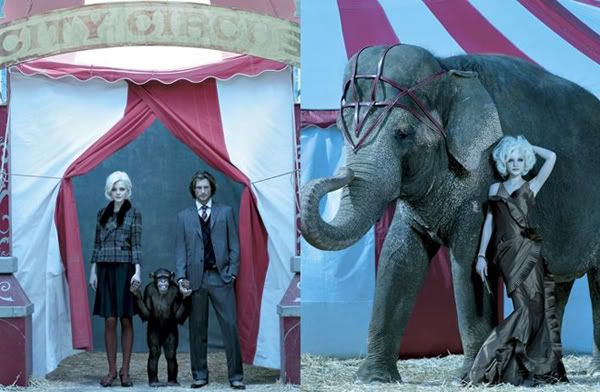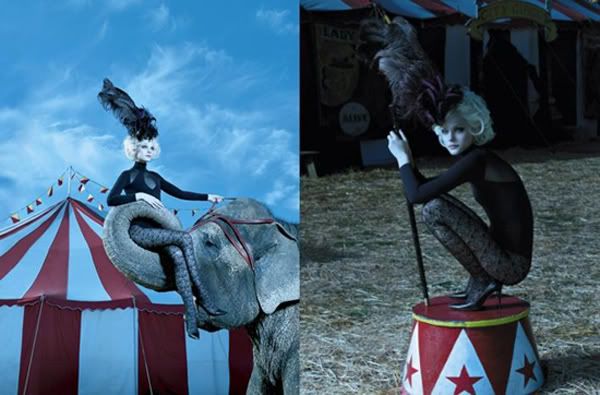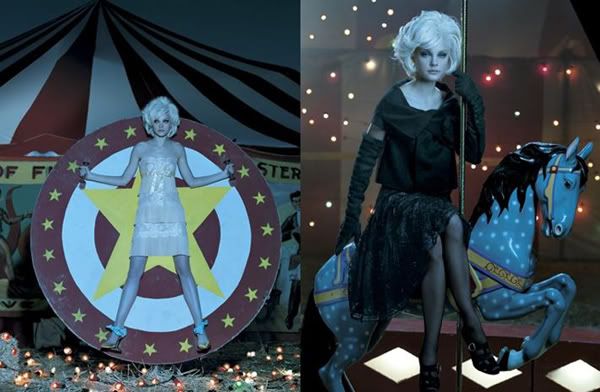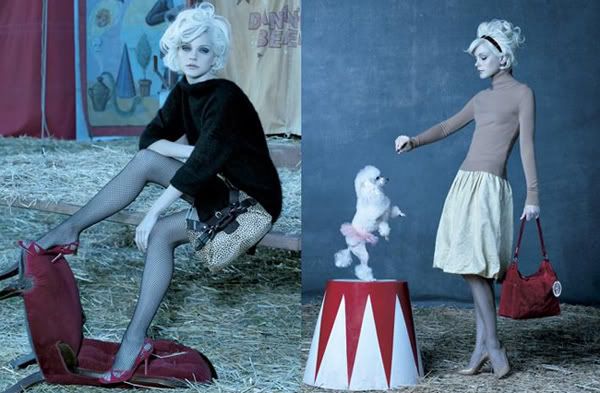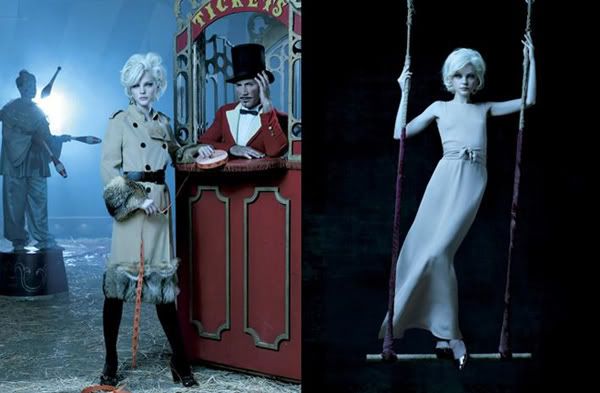 I really appreciate that there aren't any clowns—not because I don't like them (which I don't) but because it is a bit of a pet peeve of mine when people "confess" that they despise clowns or act like they are making some big revelation. I hate to break it to ya, but you're not unique in your view that "clowns are creepy". I think it's pretty much a given that most people don't like them, no? I'm still waiting for the day for someone to tell me, "Ya know what? I LOVE CLOWNS!"

Here is an outtake with the monkey. Awww!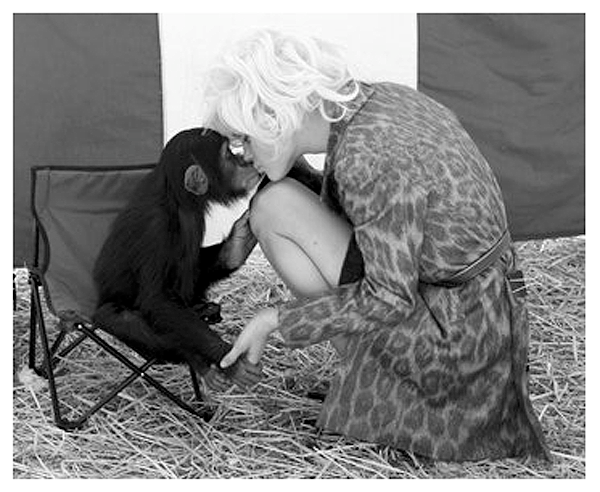 IMAGES: I can not find my reference for this shoot. I'm scouring the web to locate it!