HAPPY FATHER'S DAY!!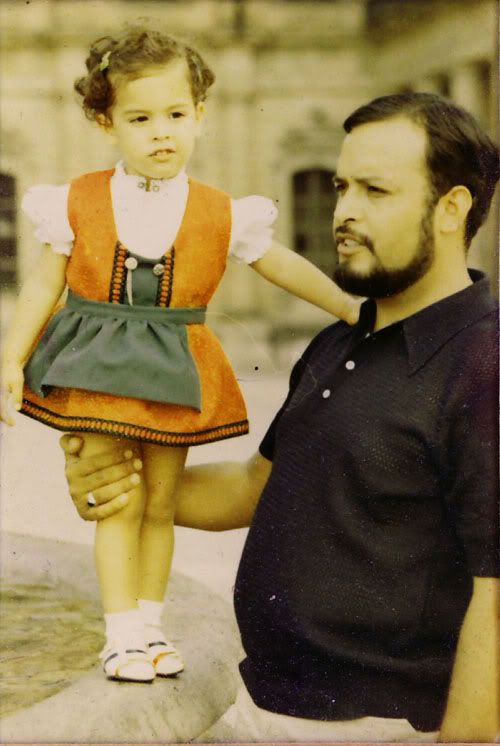 I have to say, my dad is a pretty cool guy. He is a professor and a poet. He's an expert on Jorge Luis Borges and Carlos Fuentes. He's got a wicked sense of humor (some times hilarious, some times groan-inducing), loves gadgets (iPhone anyone?), is obsessed with bags (back backs, messenger bags, tote bags, computer bags...you name it, he wants it) and is the ultimate bargain hunter ("Sam's Club" is his middle name!).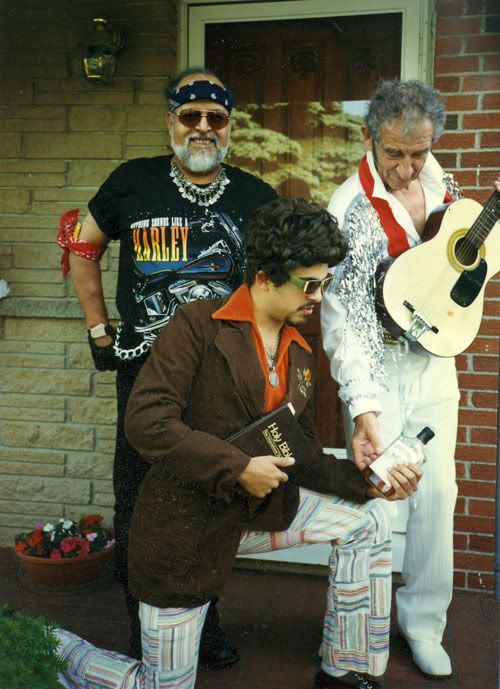 Yep, that's my dad on the top right. Didn't know he was a biker, right? Naw, he's not really. This was when my parents celebrated their 30th Wedding Anniversary. We had a "Murder Mystery" party and everyone dressed up (it was a trashy Vegas theme). My dad's character was a biker...he looked totally authentic. I think we spent most of the entire party cracking up. I wish I could find the better pictures—this was the only one I could find for some reason (oh, that's my Uncle Max as the Elvis Impersonator and my brother Karl as the shady Televangelist). This is what he really looks like (please note the requisite bag over his shoulder):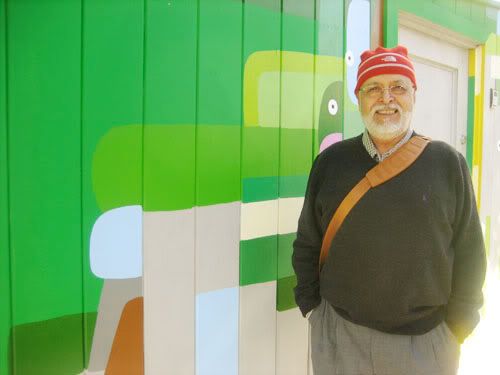 My dad was born in Mexico and immigrated to the U.S when he was a teen. If you're a regular reader then you might have picked up on the fact that my dad is from Mexico and my mom from Germany—an unlikely combo, they met in college, which is a whole other story! I'm pretty proud of the fact that he came to the states with not much (he lived in a rather small town in Mexico) and is the ultimate success story. He's well known within his field and has traveled all over the world reading/lecturing at different conferences. He's technically retired now (and a "Professor Emeritus") but of course he is still teaching and recently started a poetry reading night at the local planetarium. He's such a go getter—and he always taught me that you won't achieve unless you try!

One of the best things is seeing him with Wolfie. Wolfie calls him Opi (which is German for grandpa...I know, he's not the German one but we like to confuse people!). They both just light up around each other, it's the best thing ever!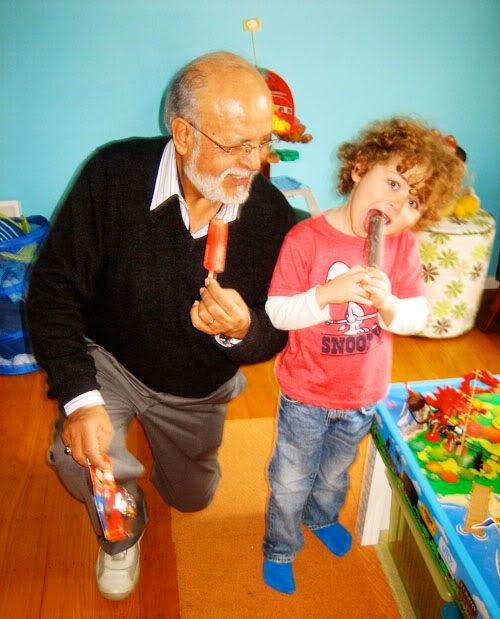 Wolfie loves all his grandparents but he definitely has a special bond with my dad. My dad loves to travel and he has come out to visit us more than another other grandparent...he's the Gold Star Grandpa! They are so, super cute together and Wolfie just makes my dad smile like no one else.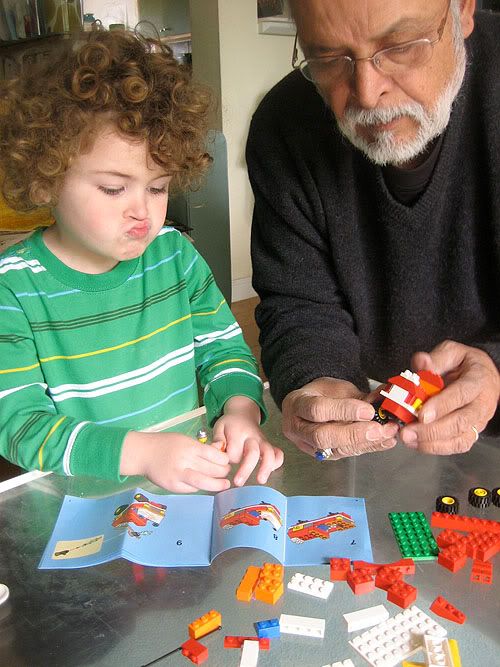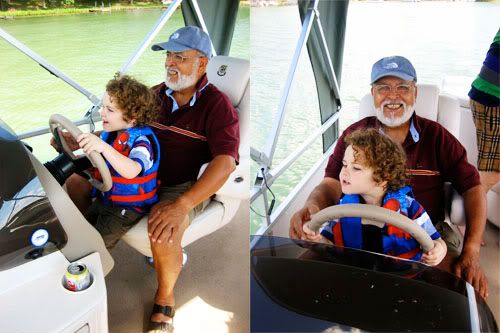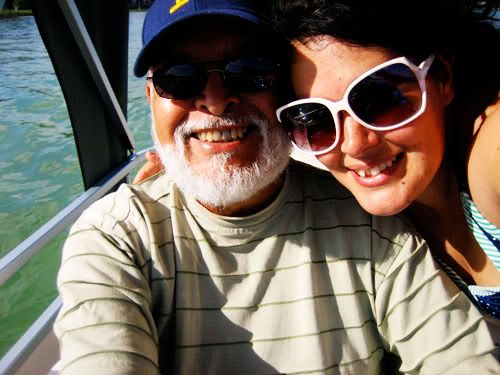 I LOVE YOU DAD! xoxox