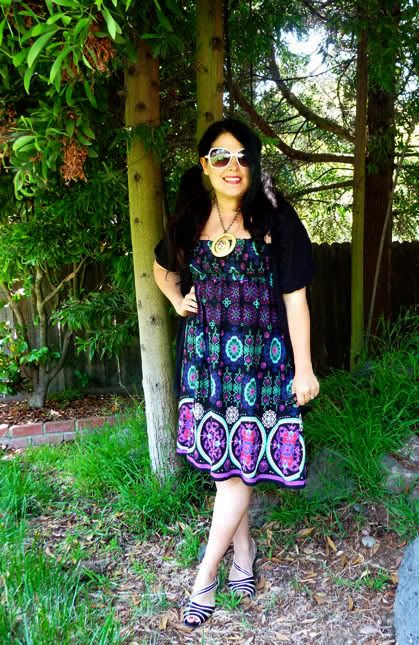 I recently discovered this little sundress at Target and I love it. For starters it was like $19...nice! I also love the colors, pretty purples and blues. The straps are kind of adorable—fabric on the back side but on the front they are made up of little teensy beads. Very cute and make it seem like its from some trendy lil boutique rather than simply Le Targe. The main reason I like this dress however is because it is magically slimming and makes me look like i'm a zillion pounds more slender. Now who wouldn't like that in a dressie?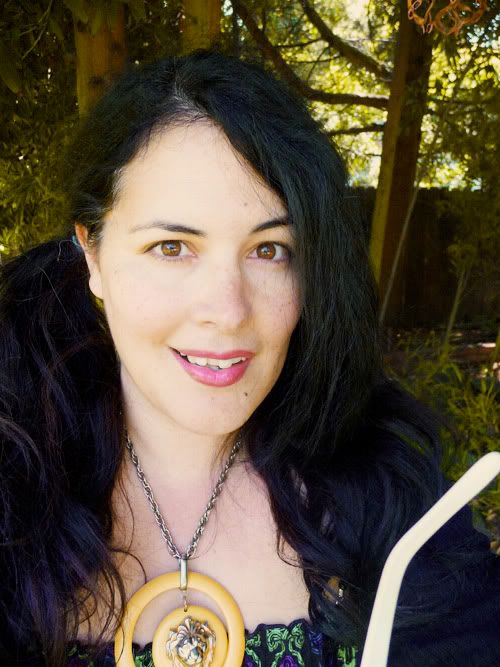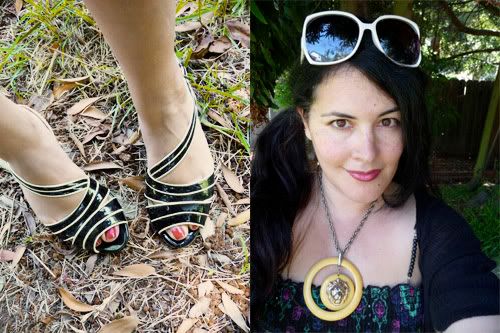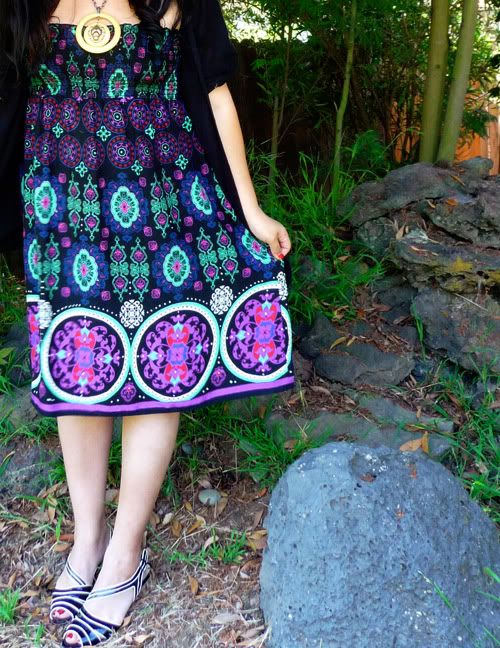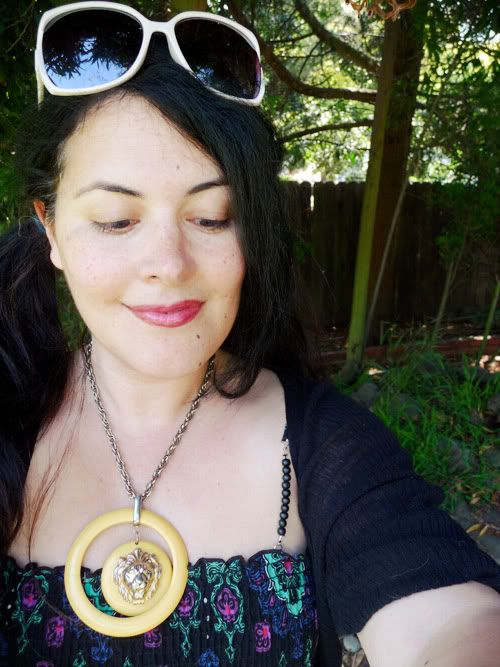 The deets:

+ Cute lil sundress, Target
+ Short sleeved black Vera Wang cardigan, Kohls
+ Vintage Mod Lion Pendant, courtesy of Greg
+ Black + White patent sandals with silver heel, miu miu
+ Cheap white plastic sunnies, Target

You can see my wonky , crooked teeth in that second photo! I might be getting braces soon (argh). I actually really like my teeth and I've never been self conscious about them, but they are pretty crowded and my dentist is all worried I'll have major gum issues as I get older. Flossing is a beeyotch when yer chompers aren't picture perfect. More on this topic later!