It's funny, I'm not really a very "Kate Spade" kind of girl—classic, preppy, Connecticut chic (albeit with a modern twist). Yet in many ways I'm TOTALLY a Kate Spade kinda girl: colorful, playful, retro. I remember the first "statement" handbag I ever treated myself to was a Kate Spade bag. It was one of her original classic bags in a very funky animal print—cappuccino and chocolate brown tiger stripes with a genius lipstick red lining. I loved it! It felt so "fancy lady" and felt like it made me look very put together. This was before every street vendor and their crazy uncle knocked off her styles, and I have to say I never really carry it anymore because it looks like it's a fake. Then my sweet mom got me the most adorable little basket bag that is actually autographed by Miss Kate inside (it was so awesomely cute, she waited in line at Neiman Marcus to get it for me! That should tell you how old it is, I doubt Kate has time to do signings anymore!). Over the years I have indulged in a wallet, shoes, sunglasses, and of course Kate Spade perfume. Even my iphone holder is Kate Spade (I posted it a while back). I think that's what I love about her stuff. Even though I'm a little wackier than the classic Kate gal, her pieces always have a fun twist so that they work for me. She has a great design team, I have to say I love all her ads and her inspiration blog, "Behind the Curtain" is always great. So, in honor of Kate, and a bright springy day, here are some of my favorite images!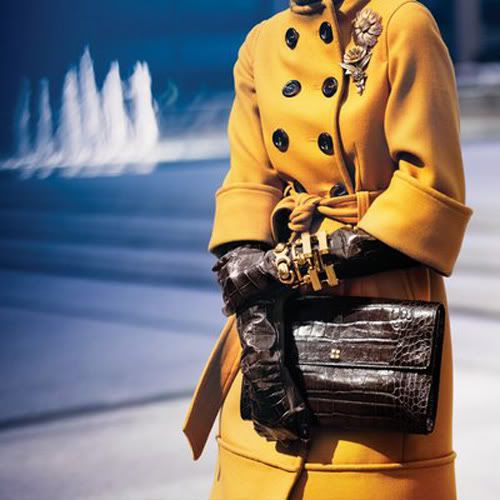 This one is so cute....red socks! I love 'em! I always sit on the lawn with my fabulous tight-wearing Book Club friends as we throw our hand bags about willy nilly and discuss the merits of meaningful literature!<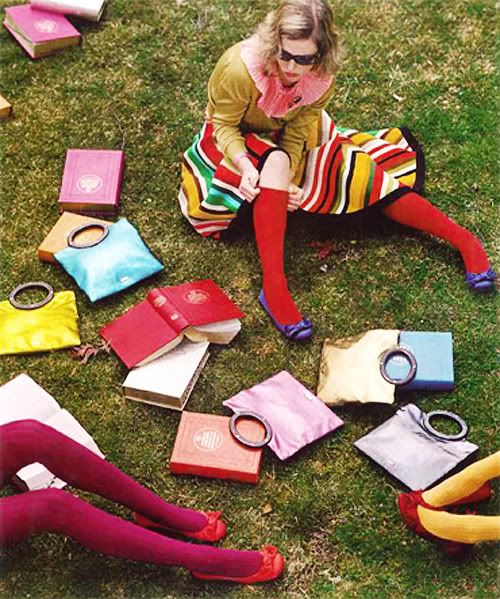 She is so cute. And that is sooooo not her child.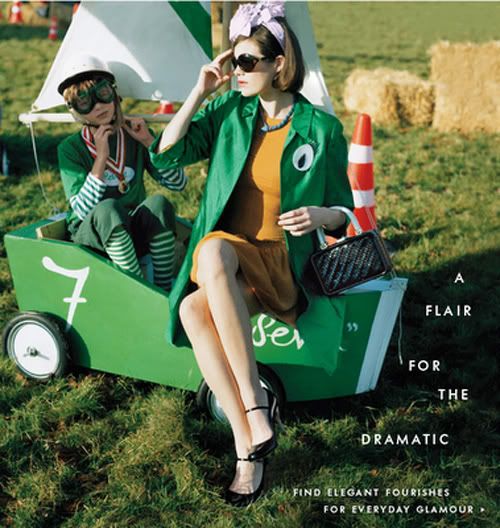 The hippest hitchhikers ever! Although that one hat on the left is a tad ridonkulous. If no one picks her up she could just bust out and levitate Flying Nun style!



I'm not sure I approve of all the chic littering.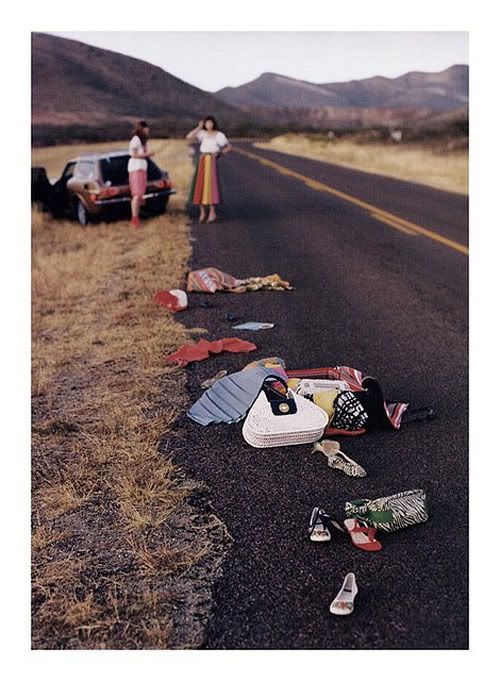 Adorable! "I wish....I wish my hair were that glossy and smooth..."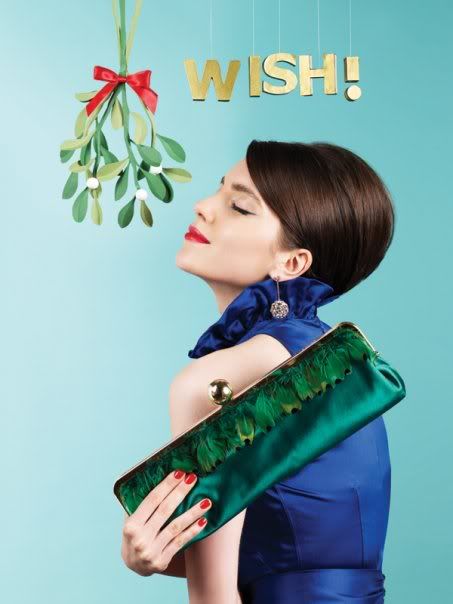 See what I mean about preppy with a twist? Like, classic handbag, but baby blue nail polish. Love it.



Aw, diamonds and snowballs.



These next images are from her Spring 09 campaign...you can see a great evolution of her graphic style! Love these photos...the last image is the most "me". Taking something classic but mixing it up with wonky colors. I know that the quasi clashing colors aren't for everyone, but it sure makes me smile!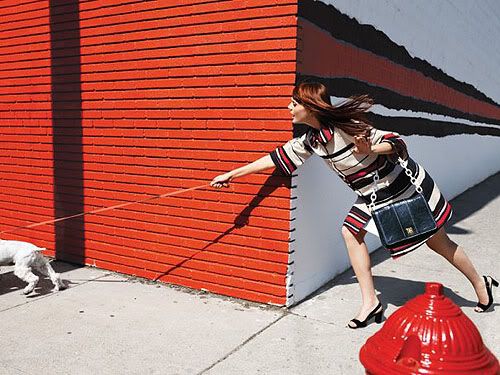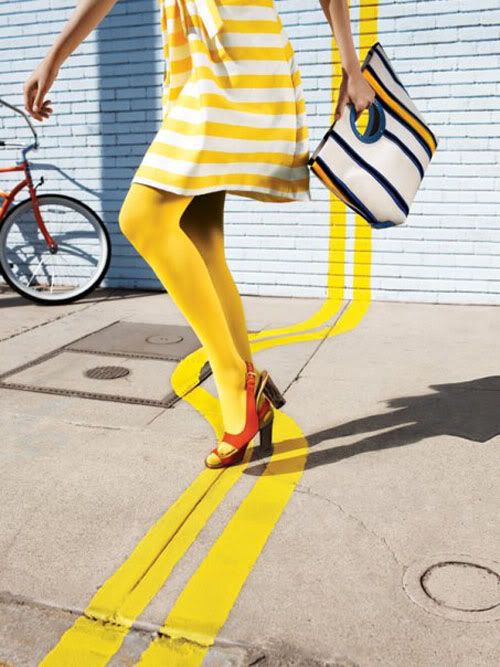 Psssst. She's having a sample sale and today is the last day. If you're in the mood for a splurge, check it out!
IMAGES: From the Kate Spade Facebook page. Who knew??