OK, so this is a slightly different take on my usual Style Files post. It's kind of a "One Dress, Four Ways" deal....but I made it super simple. I am literally wearing the same sundress and cardigan, but thought it would be fun to simply tweak the accessories (shoes and bag) to take it from casual to a lil fancier. Here's what I started out with:

+ Vintage Sundress, thrifted (but any sundress will do!)
+ Canary Yellow cardigan, Old Navy

OPTION #1 BRUNCH BABY
Some casual green sandals and this dress is perfect to wear to brunch on a sunny weekend. The bag is the Luella Bartley for Target Apple Tote.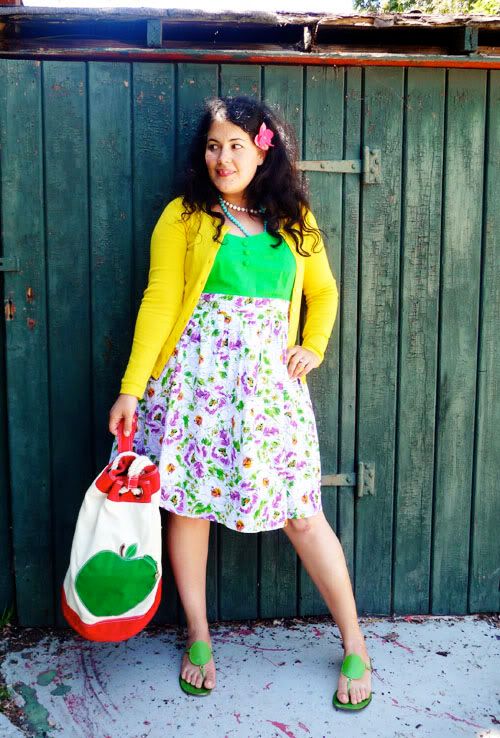 OPTION #2 GIRLIE GIRL
OK, this look is a little more put together—Miu Miu ballet flats and a Kate Spade wicker basket. Similar, but different enough.




OPTION #3 ONE LUMP OR TWO?
With fancy, pastel pink pointy pumps (say that 10x fast!) and a vintage dotty clutch, I'm read for high tea or a garden party. Ladies, care to join me? These shoes are amazing in that they look lethal but actually have a pretty do-able heel (under 3 inches). I loooove them.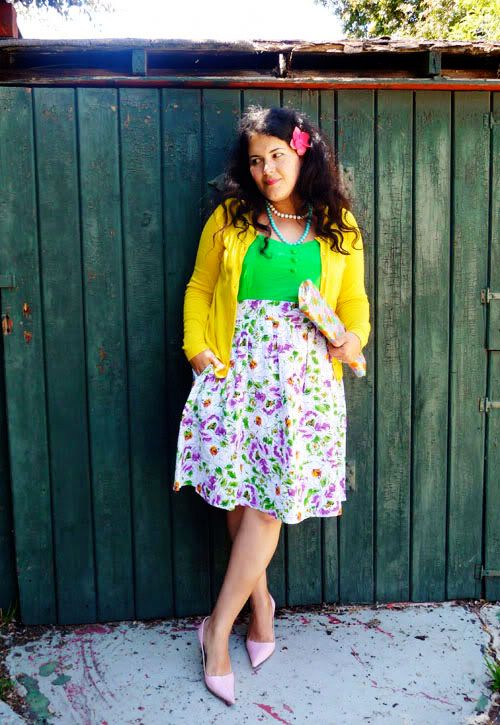 OPTION #4 FOOTLOOSE AND FANCY FREE
This is one of my favorites—a great look for a walk in the park or trip to the playground. Who says you can't wear sneaks with a pretty dress? My happy Converse (with pom pom socks) always do the trick and I've got the same Target Apple tote we started the day with.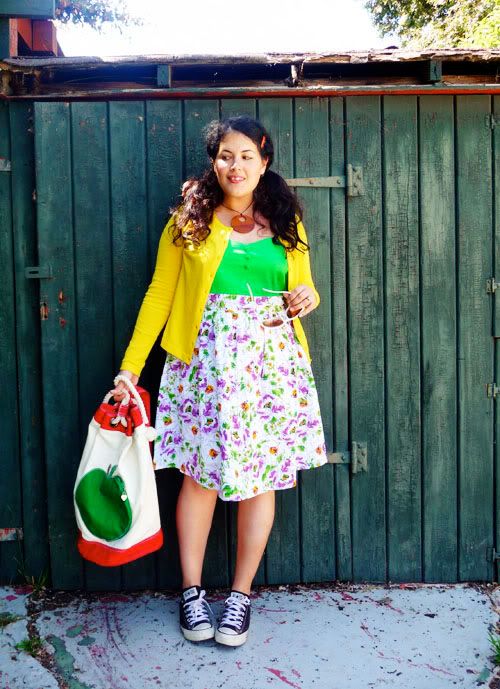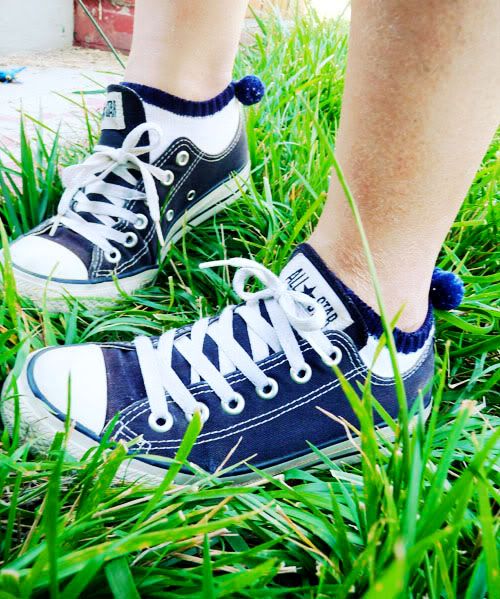 Mixing it up with shoes and accessories is a great way to get extra mileage out of your wardrobe. I love dressing up but I'm pleased to report I can get dressed in 15 minutes flat. Swapping out shoes or switching handbags is an easy way to avoid changing clothes if you're doing multiple things in one day. And some of these accessories were a lil pricier than others, but lots were also really cheap!