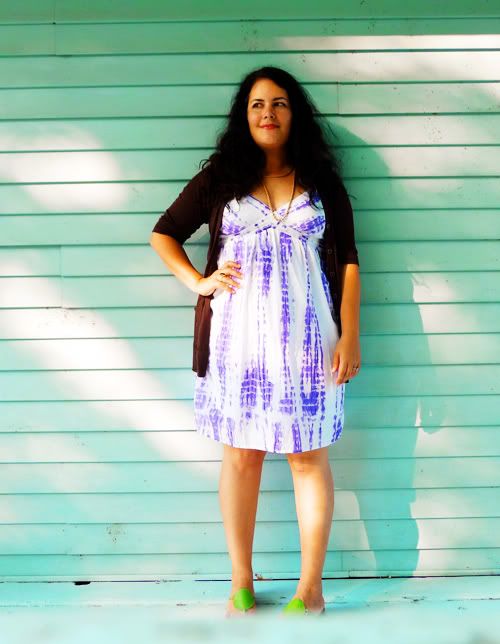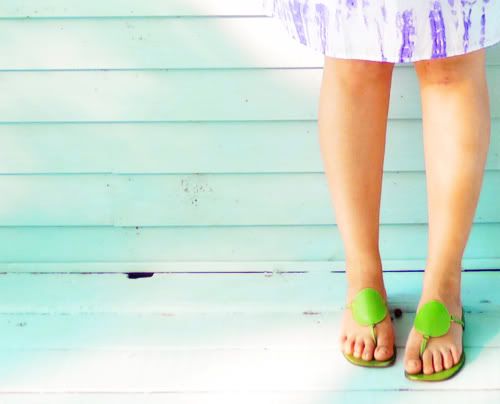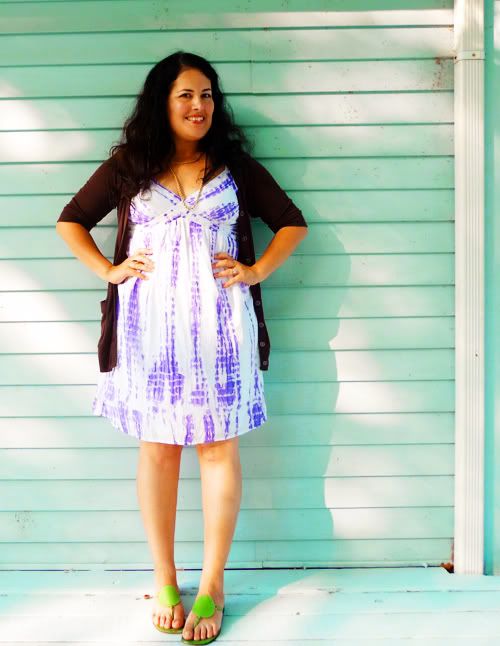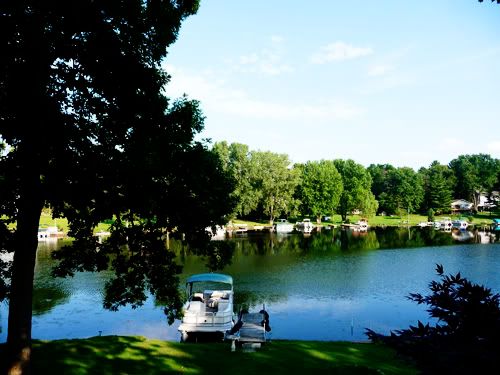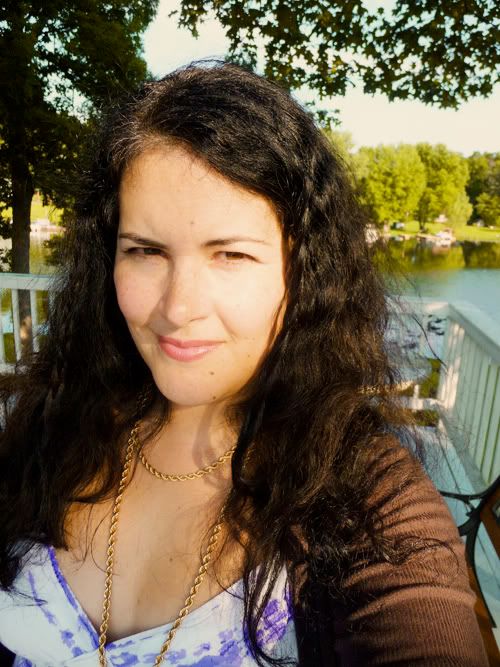 The light on my parents deck overlooking the lake is so serene and pretty. Here's what I wore:
+ Tie Dyed Print Cotton Sundress. I am not a fan of hippy dippy stuff and would have never guessed I'd wear something remotely tie dye-ish, but this breezy sundress was so comfy and cute. Oh, and it was $15 and some random store at the mall here in Michigan.
+ Brown lightweight, short sleeved cardigan (it's hot as ever outside but then inside people crank the A/C like crazy!)
+ Green Kate Spade sandals
+ Gold necklaces from my Tante Maria (or as my brother Karl called them, The Run DMC Starter Kit)
A little more subdued than what I usually wear, but it was hot hot hot!